Senior Spotlight: Ivy Schenk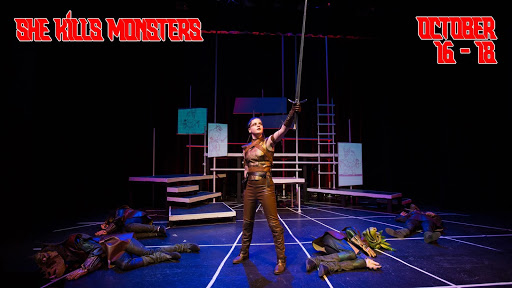 "Well, first off, I felt like I been hit by a bolt of lightning, it was that powerful," proclaimed now senior Ivy Schenk in the fall of her freshman year during her first play at Latin, playing Mrs. Micheals in the Upper School production of Radium Girls. Her delivery, "Now I drink a bottle a week, just to maintain my health," drew laughs from the whole audience. As a freshman, she had only a few lines in the whole play, but to her, having "those five lines allowed me to not steal the show, but to make my mark." She looks back on her underclassman years in the theater department, years when she was given smaller roles, with fondness. "I just loved how out there the characters were me and how I could have fun with it."
Ivy, who describes her younger self as very energetic, tried her hand at a number of activities such as ballet and soccer before finding acting. When Ivy was around 4 years old, her mom signed her up for a Sound of Music after-school acting class and she "instantly fell in love."
Ivy spent her early years acting at Emerald City Theatre, doing their after-school programs and summer camps. "Not only was it an outlet for my energy, but it also just filled me with the most amount of joy," she said.
When she came to Latin in ninth grade, she thought for a moment about doing a sport instead of the fall play. "I ultimately was like, you know what, I'm going to try doing theater because I love doing theater so much." Ivy also began wondering whether acting was something she wanted to do for the rest of her life. "I think I kind of do," she said to herself.
Once she started acting at Latin, she realized the decision was a no-brainer. "Yeah, of course, I love it," she said.
After playing Mrs. Micheals in her freshman year, Ivy said she also enjoyed performing in She Kills Monsters her junior year. "That was the coolest show I've ever been in. It was just so much fun. Not only the character, but just slaying monsters and the set design and everything about it was just a blast."
Currently, Ivy is applying for college theater programs, but a long-term goal of hers is comedy. She cites Tina Fey and Amy Poehler as two of her inspirations. "Way down the line, I want to write, star, and produce my own stuff."
Upper School theater teacher Nick Baer, who has directed Ivy in a number of plays, said he admires her courage as an actress. "She is willing to try anything on stage, and she is never worried about looking awkward or strange."
Fellow Upper School theater teacher Frank Schneider, another of Ivy's mentors, said, "She is really talented and works really hard, but she also always finds the joy in the work. And that is wonderful to be around."
Senior Hailey Hurd, who also participates in Latin theater, said, "When Ivy and I collaborated on comedic scenes for Advanced Acting, she brought an energetic creative energy that was really inspiring." Hailey also complimented Ivy for being "a great team member, which is really important for putting on a production."
Senior Maya Gray, another participant in Latin's theater department, also appreciates Ivy. "Not only is she hilarious, but she's also an exceptional actress, and she makes every scene look easy." She added, "Ivy is the definition of play hard, work hard."
Ivy Schenk is intent on dedicating her life to the art of acting. Her fellow actors commend her for her camaraderie on and off stage, her mentors compliment her natural talent, and her smooth delivery of even a single line commands laughs and cries from audiences.
"She has what improvisers consider the most important trait of all for a performer—she actively tries to make other people look good," said Mr. Baer. "Oh, and she's hilarious."
"I can only think of fond memories when I think of working with Ivy on and offstage," said Maya.
View Comments (1)
About the Contributor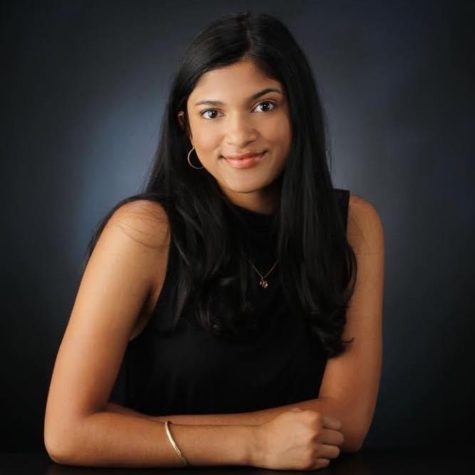 Ashna Satpathy, Standards Editor





Ashna has been writing for ​The Forum​ since freshman year, and it remains one of her favorite activities. She also enjoys working out, making...