A look into Diwali
The end of the calendar year nears, marking a new year preceded by the holiday season, a time that perhaps most associate with Thanksgiving, Christmas, or Hanukkah. However, on November 14, Hindu, Jain, and Sikh students celebrated a different winter holiday: Diwali. Often referred to as the "Hindu festival of lights," Diwali takes place on the day when Rama, a prince, is said to have returned to his kingdom with his wife, Sita, after defeating the demon king who kidnapped her in the Hindu epic known as the Ramayana. The five days of Diwali represent the triumph of virtue over impurity, and restoring harmony.
"At its essence, Diwali symbolizes good over evil," sophomore Sanaiya Luthar explained. "Many festivities center around creating light, including watching fireworks, placing clay lamps around the house, or using sparklers."
Evidently, this year's safety restrictions impacted the typical format of social gathering, forcing students to celebrate Diwali differently than in past years. "In response to COVID, we met with less than four other people, socially distanced," sophomore Armaan Shah shared. "We also had a Zoom meeting with my extended family from all over the world."
Given the adjustments made, it was important to find the good in otherwise unfamiliar circumstances. Junior Shreya Wojno said, "It was a little sad not to be able to get together like we normally do, but it made me feel super happy having friends dropping off desserts, et cetera, throughout the day."
Although many students who observe Diwali couldn't directly celebrate with extended family or friends, Sanaiya said she still video called and spent quality time with her immediate family, "I spent the holiday listening to Bollywood music, taking a ton of pictures, eating Indian sweets (mithai), and performing puja (prayers), all of which I got to do with my family!"
"Diwali is really important because it connects me to a part of my heritage that often feels far away," Shreya explained. "It's a way for me to honor my Indian culture and family and a way to continue to build and celebrate traditions." Shreya said she calls her grandparents who live in India on Diwali, enabling her to learn more about her culture through both conversation and observing the holiday. Likewise, Sanaiya often talks to her parents about her Hindu identity on Diwali. "The holiday is also an opportunity for me, as a second-gen Indian American, to hear my parents' stories about Diwali and grow closer to my Hindu culture."
For students like Armaan, "this is the biggest holiday of the year." Yet Latin doesn't formally recognize Diwali as it does Jewish and Christian holidays. "In my opinion, it's not a holiday where I would need the day off," Shreya said. "That being said, just because it's a less celebrated holiday in terms of the Latin community doesn't make it any less important." She also noted that most of her teachers neither acknowledged nor lightened the workload to accommodate the holiday. "I didn't receive any extensions for work," Shreya said. "I would also say I had the same amount of work due Sunday night as a normal weekend as well."
Although Shreya said she didn't see the need to build in a day off for Diwali in Latin's schedule, other students felt differently. "Latin has a fairly sizable Hindu, Jain, and Sikh population, so I think that it should be given more attention. Maybe a day off," junior Avi Vadali said. Often, holidays like Christmas and Thanksgiving are paid more attention given their larger reach within the Latin community. This fact, however, does not detract from the significance of granting a bit of leniency to students who celebrate other religious holidays such as Diwali.
Armaan noted, "In my own communities, I do not think Diwali receives the same attention as other religious holidays. I'm hoping Diwali will gain the attention of more people in the years to come."
Whether it be allowing a day free of homework or bringing more acknowledgement to the day's significance, there are a multitude of ways to begin creating more of a balance with regard to holiday recognition at Latin. "Even something that seems small, such as reading a quick 'Happy Diwali!' text message from a friend, always makes me smile and feel more represented in Latin's multicultural environment," said Sanaiya.
Unlike many teachers at Latin, history teacher Stephanie Stephens sent an email out to all her students, assuring those who celebrate Diwali that they can receive extensions on work. "The importance of family, community, and ritual are vital in our current Covid world," Ms. Stephens wrote in her email. "Please, fully engage and enjoy the lights."
Leave a Comment
About the Contributors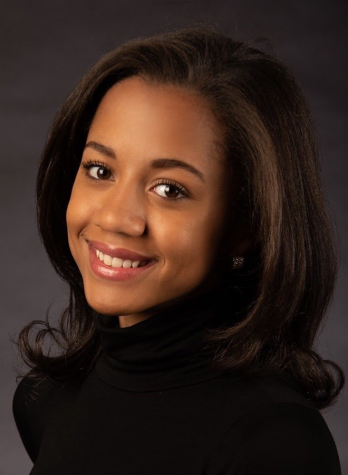 McKenna Fellows, Editor-in-Chief
McKenna Fellows ('22) is a senior at Latin, and is elated to serve as one of this year's Editors-in-Chief. She is an avid reader and writer, and in...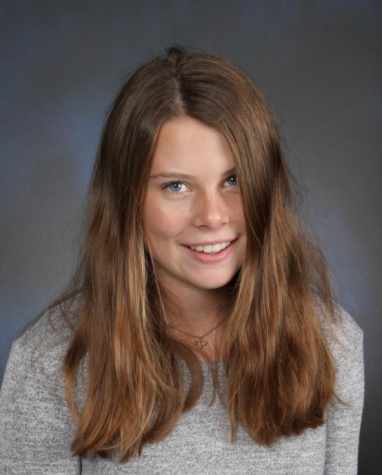 Marin Creamer, Editor-in-Chief





Marin Creamer ('22) can't wait to serve her first year as an Editor-In-Chief for The Forum. Writing and editing for the publication has been...