Senior Spotlight: Waleed Bitar, Latin's Chess Master
Dear Class of 2021,
During this time we are apart, The Forum would like to continue celebrating the senior class to the fullest. We hope that in each edition, we can spotlight an achievement, passion, experience, or anything story-worthy for a member of the senior class. These stories can range from something as big as writing a book to something as small as a great Spotify playlist. If you have a friend you'd like to suggest for the next issue, please use this Google Form. We're so excited to keep learning and celebrating the class of 2021!
Recently, after the release of Netflix's new chess-centered limited series,The Queen's Gambit, the game of chess has captivated many Latin students. But for one Latin senior, Waleed Bitar, the game of chess is far more than just a TV-inspired fad—it's a passion. "It was able to be a competitive thing that I could do in high school, which is why I really took to it," said Waleed.
Waleed, who is a competitive chess player, started his chess career only in high school, which is late compared to the average player of his skill level. "My chess love actually began in high school when I joined the chess club, but my journey into games began at a super young age. Me and my family, especially me and my dad and my brother, have always been playing games. I can't remember a time when we haven't," Waleed said.
Waleed describes games as more than just a pastime. They are a way he is able to connect with his family, all the way up to his grandparents. In particular, backgammon was their game of choice. "That was the one game I could play with my grandparents in Jordan." Waleed explained, "That's the one they knew, so it's had a long history in our family."
But out of the whole Bitar family, Waleed, his father, and his older brother are most captivated by games. The three love to buy the most recent, hot game, and spend hours playing and strategizing. "I think we just love discussing the nuances we find in different things, and patterns, and it's also just a fun medium where we can hang out with each other," said Waleed. "From a really young age I think, I was learning how to think about things," a very important skill when it comes to analyzing one's own play in chess, according to Waleed.
When Waleed's older brother, who is 29, would play with him, "He wouldn't talk to me about my ability or congratulate me. He'd give me pointers on what I'm doing wrong. He'll ask me, 'Why did you do this?'" Waleed said. "I think at a young age he showed me that what's more important than being good is understanding why you're good and how you can get better." Waleed greatly values his relationship with his brother. "He's sort of like a mentor to me. He's super competitive and loves strategy." Today, the three of them love to play Settlers of Catan online, as Waleed's brother now lives in Texas.
The Latin chess team has qualified for the Illinois High School State tournament in both Waleed's sophomore and junior year, and in 2019 the team placed third overall in the 2A division. Currently, Waleed has an ELO rating—the chess-ranking system—of about 2000; a ranking of 2200 qualifies you as a national master, meaning Waleed is a very good chess player.
Although he's a skilled player today, Waleed's career did not have a glamorous start. Freshman year, Timmy Devine and Waleed joined the chess team together. "I suggested we play chess during our free periods as we were tired of playing cards, and we were looking for a new game to play," said Timmy, now a senior at Latin. "My first game, I had known the rules before, but I didn't know how to castle, I didn't know 'en passant,' and so I played Timmy the first day and I lost, and I was pretty upset about it because I thought I could beat him," Waleed said.
But unlike most who have played a game of chess and lost, Waleed didn't toss his hands up and move on. "That night, I went home and read four hours [of chess books] and completely ignored any homework. I was too into it. I'm not a super competitive person, but if I want to take something seriously, and I wanna win, then it becomes something like a thing that I need to accomplish. So I came back the next day, and I stopped Timmy, which was what I wanted."
As one of Waleed's closest friends, Timmy wasn't surprised by Waleed. "Wal's success did not surprise me because he took time to refine his skills and improve. He has continued to grow all four years by reading theory and challenging himself on chess.com," an online chess website, added Timmy.
Needless to say, Waleed went on to stomp many more valiant chess competitors as a member of Latin's chess team, whose season lasts from September all the way to January. In high school chess competitions, there are eight games. A team's best player plays on Board 1, second best on Board 2, etc. "I started at Board 8, obviously, because I barely knew how to play the game. So I worked my way up" to Board 1, said Waleed.
One of his proudest moments was beating St. Ignatius's Board 1 player, which he actually accomplished in both his sophomore and junior year. "Ignatius has always stomped us. As you can expect, they practice like two hours a day, and we barely practice," Waleed said. What made this moment so special for Waleed, though, was not winning, but the improvement he saw in himself. "I was able to beat the Ignatius Board 1, which was the target I had, because I could see my improvement happening, which was really cool."
Timmy, who is also a member of the chess team, said the way Waleed continually looks to improve his own games "makes Wal a great teammate because he sets an example that fuels competition and inspires others to get better."
Today, given the pandemic, Waleed spends a lot of time playing online chess and reading up strategy and history. "I read about how these old people in the 1900s thought about games. It interested me in how they took their approaches, because chess isn't a game that is straight mathematical, but there's obviously scientific analysis that can be conducted." This sort of analysis is right up Waleed's alley. "These are the types of things I loved about board games, so chess really fit in."
Despite his deep love for the game, Waleed considers himself appropriately consumed by chess. Many famed chess players, like American player Bobby Fischer, struggled with mental illness at age 21. "There are some Russian players, some Germans, who have been put into insane asylums for getting too addicted, so, I don't know why, but it seems that chess attracts the crazy type," Waleed said with a smile.
In college, Waleed hopes to become a master, but more than anything, "I'd really just like to enjoy the game. My favorite thing, like I said with this analysis, whether I lose or win a game, if I talk to the person and talk about what they were thinking, why they did this instead of what I thought they'd do," he said. He is unsure if he wants to play on a college chess team, but he is certain he will find a chess community and continue playing and improving his game. "You know, if I get 10 minutes, I'd love to play a game of chess."
View Comments (2)
About the Contributor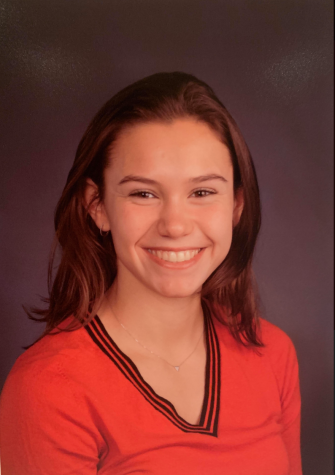 Marianne Mihas, Sports Editor





Marianne Mihas ('21) is one of ​The Forum'​ s first two Sports Editors ever. She is the captain of the cross country and track team as...