IFA Discusses WAP: Does It Connect to Feminism?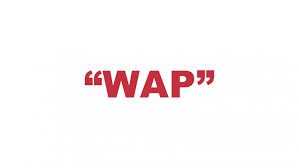 Latin's Intersectional Feminist Alliance (IFA) members were welcomed on October 6 to their club's Zoom meeting by the distinct sound of WAP blasting out of their computers. The four senior heads, Freddi Mitchell, Charlotte O'Toole, Betsy Levine and Ivy Schenk, awkwardly bobbed their heads up and down in their tiny Zoom boxes. The meeting's focus was Cardi B's most recent and famous song—its full title can't be written in a school newspaper—and its allegedly empowering message to women.
The song begins with the repeated line, "There's some whores in this house," whore being one of society's many words used to demean women. So the obvious question is, why did IFA choose to discuss WAP?
The meeting opened with the reading of a Huffington Post article titled "WAP Is Making People Uncomfortable Because It's About Female Pleasure." The article features quotes from notable media personalities, including conservative political commentator Ben Shapiro, who suggests that these women were suffering from bacterial vaginosis and "needed to see a doctor." Needless to say, he faced backlash for his comment for reasons beyond his ignoring the point of the song.
According to Freddi, the point Ben Shapiro is missing is that Cardi B and Megan Thee Stallion are "trying to send a message about women being able to talk about their own sexual pleasure." It certainly isn't the first time that artists—particularly male artists—have spoken out about sexual desires. It doesn't take more than the first few moments of songs like "Candy Shop" by 50 Cent or "Whistle" by Flo Rida to get a sense of the explicit topics they're alluding to. However, those songs didn't make waves in the same way WAP has.
"This is one of the first times these women rappers have been so open about it and taken that idea of female sex and pleasure back," Betsy said, "That's the piece that's empowering to women. To use it in a high school setting. … I think we thought of it as destigmatizing the conversation about female sex and pleasure."
But many people's mothers, after hearing this song, don't have such a favorable reaction. It doesn't take much time scrolling through TikTok to find a video of a horrified set of parents watching their kid perform the WAP dance, which is notoriously sexual.
Even other high schoolers expressed offense. "These women can do whatever they please in their own lives," senior Lily Prostic said. "I don't care. But the fact that 10-year-old girls are dancing like strippers and posting on the internet is rather concerning to me. … They're so vulgar in this perverse attempt to get a reaction out of people … and the world falls prey to it entirely."
Many participants at the WAP meeting handily cast aside the opinions and comments of people like Lily and Shapiro, some even going as far to state that "white Republican men" or "conservatives" shouldn't be commenting on this song. How does a club like IFA—which explicitly changed its name to emphasize it is a club for all—bring in more conservative female voices, and how do men's thoughts play into the conversation?
"I think it becomes problematic for me when men are talking over women," said Ivy, after acknowledging that if censorship was common practice here, this song probably wouldn't exist, either. The IFA heads reiterated that this song does not have the same meaning to everyone.
"Yes, this is a song about female empowerment, but what you get from it is your opinion," said Freddi. "The fact that the song is about women's pleasure and a man is making a comment on it without an informed perspective from women's voices, I think that is what is wrong. Women should have the final say on what is women's empowerment, and they should get to make that choice themselves."
So before people come to conclusions about this song, Ivy reminds everyone that the audience of this song matters, as "this song was made by women for women, and that to me is what is different about this song."
View Comments (2)
About the Contributor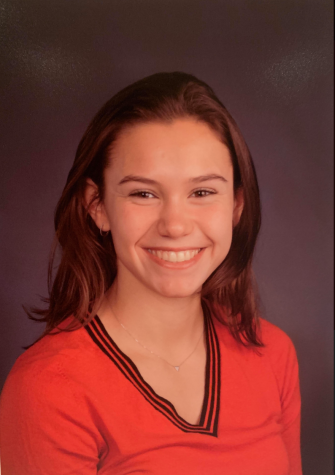 Marianne Mihas, Sports Editor





Marianne Mihas ('21) is one of ​The Forum'​ s first two Sports Editors ever. She is the captain of the cross country and track team as...