Meet the new Upper School teachers
Last spring, every teacher at Latin had to adjust to remote learning, but new teachers and staff members this year have to adjust not only to remote learning, but to a new school. This school year, Latin hired an impressive group of both new and returning Upper School faculty and staff, but instead of being able to immediately immerse themselves into Latin's community by forging in-person connections with their students and fellow staff members, they are meeting their students and colleagues for the first time through online platforms. Despite these unprecedented circumstances, all of Latin's new faculty and staff members are excited to join our community, and Latin welcomes them with virtual open arms.
Hugo Duhayon, a new French teacher at Latin, was born and raised in France and has taught French for 12 years at schools in Hungary, Romania, England, and the U.S. He holds degrees in comparative literature and French as a foreign language. In addition to teaching, Mr. Duhayon is a member of a bilingual French-English improv troupe called FrogProv. "I'd be happy for Latin students to come see us perform once COVID is over," he said. "Maybe it can inspire them! I'm very interested in theater––art is a very important part of my life. I think that making art is a lot like learning a language. It's all about being courageous, daring, and opening yourself up."
In regards to Latin, Mr. Duhayon said, "It's exciting to be a part of a school where you feel like your voice is heard and that you can offer new ideas that will make a difference." When asked about the difficulties that teachers face with remote learning, he said, "Building the group dynamic can be really challenging to do remotely. I think, in spite of everything, that Latin is doing a great job of making up for the difficulties. The school has done a lot to make me feel like I'm a part of the team, and I already feel the 'Roman spirit.'"
Renee Oommen is teaching Upper School science until science teacher Amy Merrell returns to teaching in November. Ms. Oommen has her B.S. in microbiology from the University of Illinois at Urbana-Champaign, a teaching certification from Trinity International University, and she has taught Biology, Honors Biology, and AP Environmental Science for three years. Though she will be teaching at Latin for only a few months, she is delighted to be part of the Latin community during these unique times. "Even though 2020 has been an incredibly difficult year, I'm excited to see how the Latin student body and community at large will continue to rise up to face these challenges and effect positive change," she said.
Alex Zotos is the new Assistant Director of College Counseling at Latin. The college admissions process has been affected greatly by the shutdowns because students have been unable to visit college campuses, some ACT and SAT tests were cancelled, and many students have lost sports and other extracurricular opportunities. So, this time is particularly challenging for college admissions and counseling for schools all across the country, but Mr. Zotos is up for the task and brings invaluable experience to Latin's team of counselors.
Mr. Zotos worked in the admissions office at Merrimack College and got his Master's of Education in Higher Education and Student Affairs at the University of Rhode Island. He then worked at Colby College as Director of Admissions for Partnership and Access for four years. He just moved to Chicago from Portland, Maine, and was introduced to Latin's senior class and their families over Zoom.
"I am excited to support my seniors at Latin with a thoughtful and personalized approach as they start getting into the throes of submitting their own college applications," he said. When asked about starting at a new school in a remote environment, he said, "I've truly missed having the opportunity to informally connect with faculty, staff, and students as a new staff person at Latin. I look forward to a time when I can meet with my students in the college counseling office or at one of Latin's coffee kiosks that I've heard so much about!"
Brandon Woods is returning to Latin after three years of working as dean of students at the Catlin Gabel School in Portland, Oregon. Mr. Woods has many years of prior experience as an English teacher, both at Latin and other high schools and colleges. He has a B.A. in English from the University of Illinois at Urbana-Champaign, and a M.A. and Ph.D. in English from the University of Pennsylvania. In addition to being rehired as an Upper School English teacher, he is also the new Diversity, Equity, and Inclusion (DEI) Curriculum Coordinator, and will be working closely with Eleannor Maajid, Director of DEI, to plan the new curriculum regarding DEI at Latin. "In my previous position, I did not have the opportunity to teach, and I missed being in the classroom almost on a daily basis," Mr. Woods said. "I look forward to the type of discussions and nuanced considerations of ideas that are hallmarks of Latin classes."
Another hallmark of Latin is the student-teacher connection that the school fosters, but these connections are harder to make this year due to having classes over online platforms. Mr. Woods said, "In the absence of the in-person meetings and those impromptu, unplanned meetings in the halls or common areas, I have to make time to create those connections virtually."
Mr. Woods said he is also excited to build a connection with Latin's faculty regarding Diversity, Equity, and Inclusion. When asked what his goals are as the new DEI Curriculum Coordinator, he said, "I will work with faculty to implement changes they already have in mind. I will act as a sounding board they can use to discuss potential changes and how those changes could impact student learning and well-being. I am fortunate because I get to support a faculty that is motivated to constantly shift their practices and curriculum to respond to the urgent and necessary calls for change."
These calls for change echoed through the Latin community this summer, leading to a heightened focus on the DEI aspect of Latin's environment. As the new DEI Curriculum Coordinator, Mr. Woods said, "Any changes in the curriculum should advance three clear goals: namely, ensuring the representation of a wide breadth of experiences and identities, the inclusion of marginalized voices and perspectives, and making sure we meet our most fundamental obligation, which is to do no harm."
So while the new teachers and staff are facing the extra challenge of having to get acquainted with their new school, and for some, a new city, in this socially distanced, remote world, they are quickly adapting to their new environment.
Leave a Comment
About the Contributor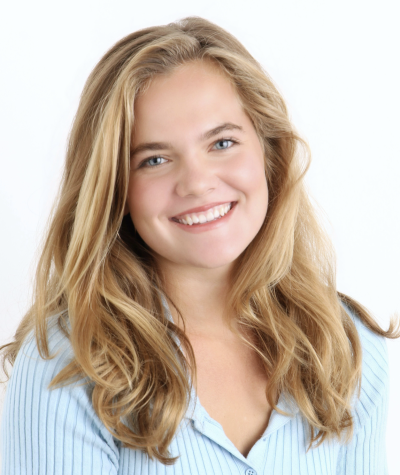 McLaine Leik, Managing and Standards Editor
McLaine Leik ('23) is thrilled to serve as The Forum's Managing and Standards Editor this year! She has been writing for The Forum since her freshman...