The Voices of Voting: Who is Encouraging Latin Students to Vote?
Through the trials and tribulations of remote learning, there's no doubt that students are missing out on some of the traditional Latin experience, but one tradition in particular seems worthy of examination: students encouraging each other to vote. Without weekly gatherings for students to express to teachers and the eligible student body the dire need to vote, will students be visiting the polls (or mailing in their ballots) this November? 
The next election will be the first time many people in the Latin community will get to vote. Senior Maeve Healy, editor of Discourses, Latin's political magazine, registered to vote for the first time in October of 2019. As someone who would publicly announce the need to vote at gathering, she has since turned to social media to spread awareness. "Using my platform on social media is really easy, especially because I want to say that I do have a lot of friends on social media that are part of the Latin community." She said she even believes posts on her social media can go beyond those who follow her. "Whenever I share content that pertains to voting or encouraging people who are able to vote to vote then it can be shared by them to their friends, and it will ultimately not just have an impact on the Latin community but on the Chicagoland community, or even the U.S., as a whole."  
Senior Spencer Gunning, president of Young Republicans, stressed the importance of voting within the club. "We've talked about the election even towards the winter, kind of before quarantine happened, and we just had a meeting on [September 8], and I said again, 'You should go vote' because I think you should because it's important." However, he hasn't expressed the need to vote to the whole school. "I'm not going to do that yet, because I want to play it the right way," he said, adding, "That's a sensitive topic."
Although Spencer is the President of Young Republicans, he stressed the importance of voting in general. "I have not said vote Trump, I have not said vote Biden, I have not said vote independently, I've just said to vote." Spencer doesn't try to push his own political agenda in any way. "I have vocalized to the club that just because I'm the president does not mean that my opinion weigh more than anyone else's. All I do is handle emails and administration." To Spencer, the club is a safe space. "I feel like everybody in the club would say that in the club, you just kind of speak your opinion, and no one is judging it."
While individual students have taken to social media and clubs to express the need to vote, the school as a whole has not outwardly encouraged students to vote. Spencer said, "I think certain teachers are; I wouldn't say the school has." Maeve said she feels similarly. "I think that sometimes the school tries to shy away from politics more than they should, and because of this I haven't really noticed people encouraging others to vote outside of seniors, which is pretty disappointing." She said this is because "politics right now are really polarized, as they have been since like 2014/2015, and they've only gotten more polarized by the day." She added, "I think Latin definitely stresses the importance of knowing what is going on with politics, but they don't necessarily emphasize how important it is to be active in politics." Senior Rashail Wasim, another editor of Discourses, agreed that there haven't been as many reminders to vote from the school but added, "I don't think schools have a responsibility to do so. That you have the right to vote is known by anyone who pays the slightest attention to anything. If you don't want to go to the polls, that's not the school's problem."
Whether or not the school encourages students to vote, the Latin community and curriculum will have an impact on the way some students vote. Maeve said, "I think that a lot of the classes I have taken, especially in the English department and the History department, have definitely pushed me to think of perspectives outside of my own upbringing and my own way of life and, because of that, I think that I've definitely considered new things that I hadn't considered before going to Latin." Similarly, Rashail said, "Its unique culture pushed me towards and away from certain beliefs over these formative years." 
Jack Hallinan '20, a former president of Young Republicans, said that for him, "There's always been somewhat of a hatred for Republicans at Latin, one that sometimes included threats, so those experiences forced me to create bulletproof viewpoints." He said, "I would say that the Latin community as a whole pushed me to solidify my views and strengthen my arguments but also taught me how to seek to agree rather than to prove them wrong. I also think that I was exposed to such a large amount of liberal viewpoints at Latin that it made me more of a Republican."
View Comments (1)
About the Contributor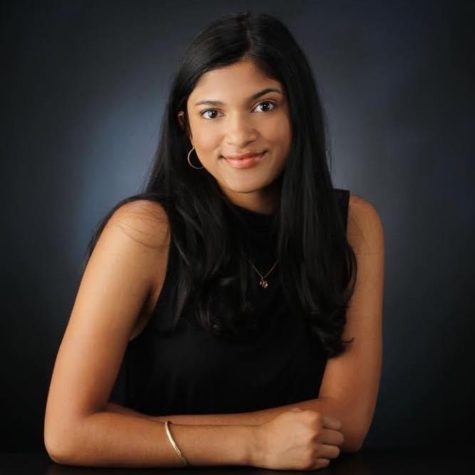 Ashna Satpathy, Standards Editor





Ashna has been writing for ​The Forum​ since freshman year, and it remains one of her favorite activities. She also enjoys working out, making...