Chicago Sees an Early First Snowfall
Amid the costumes and candy, this Halloween faced an unexpected snowfall, leaving trick-or-treaters flustered yet excited.
"Honestly, I was kind of excited just seeing the snow," freshman Sofie Munive said.
The snow did hinder some activities, however. Junior Malia Chen was worried about the safety of the trick-or-treaters because of the "heavy snow and strong winds." She deemed the roads safe enough to drive herself, and her squash practice continued indoors, but the change in the weather caught her by surprise. "I wasn't expecting the weather and temperatures to drop so drastically," Malia said.
Some even had to modify their evening plans due to the intensity of the snow. Upper School visual arts teacher Jesse Chehak had originally planned to take his two sons trick-or-treating by Lake Michigan but decided not to. "We heard [that the houses] give out full-size candies, but with the snow coming down so intensely, we stayed inside and watched spooky movies together," he said.
Upper School history teacher Kristin Gulinski also spent time with her family, following her daughter around the neighborhood. "My daughter was Sleeping Beauty and would not miss out on candy," she said. "A lot of the Lower School kids were trying to hold their tongues out and eat [snowflakes] while walking," Ms. Gulinski said. "It was quite cute."
Meanwhile at school, Mr. Chehak spent time with the older kids, taking his photography class outside to capture pictures of the flurries. "My favorite thing about snow is what a mess it makes for the city but how it looks beautiful untouched in nature," he said. "I also love the way that snow absorbs sound and makes everything quieter."
Mr. Chehak said he is excited for the beginning of the snowy season, especially about chances to read and make art. "Winter is a great opportunity to be introverted and spend time indoors working on projects," he said.
With this love of winter at heart, students are already preparing for dropping temperatures. "I cleaned out my closet of old winter clothes that didn't fit anymore and bought some new clothes," Malia said.
But this early snowfall does not signify continued precipitation in the upcoming months. In fact, there may be less snow and fewer snow days, with a mild December and January followed by lower temperatures in February. The warmer and drier conditions are an effect of the climate pattern known as El Niño.
The unusual turn of the weather this winter is not restraining the jolly mood. Students and teachers at Latin say they are looking forward to the holiday season.
"The snowing throughout mid-November with the Christmas markets [and] the trees [is] just all amazing," Sofie said. "Once Thanksgiving is over, you best believe that tree is getting put up."
View Comments (5)
About the Writer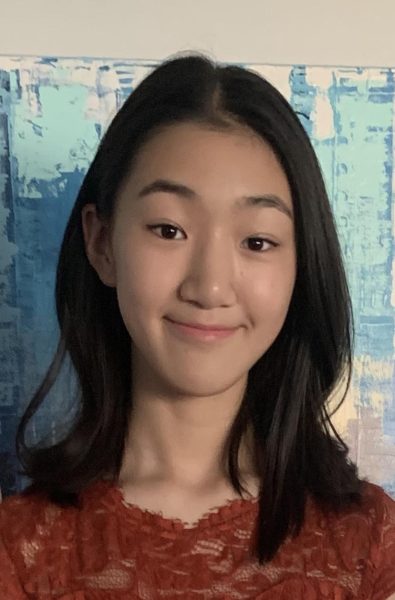 Edie Park, Staff Writer



Edie Park ('27) is honored to be writing for The Forum during her freshman year at Latin, hoping to focus on uplifting and interesting stories. Having...