Pasta and No Parents: Keya Dutt Recounts Her Year Abroad in Italy
Latin said "ciao" to Keya Dutt at the end of the 2021-22 school year as she embarked on a year in Italy through the School Year Abroad (SYA) program. Now a junior, Keya is back in Chicago and missing her Italian lifestyle.
Keya has been a traveler all her life. She has lived in many different places from Naperville, Illinois, to Tokyo to India. But due to the pandemic, Keya did not leave the United States at all during her freshman year. "I was getting really bored and a little bit itchy to leave the country," Keya said.
But then Keya learned of SYA during their annual gathering presentation. "[The presenter] showed the video of the towns we would be living in if we did the program, and I think that's what convinced me," Keya said. At that moment, she saw her soon-to-be home away from home: Viterbo, Italy.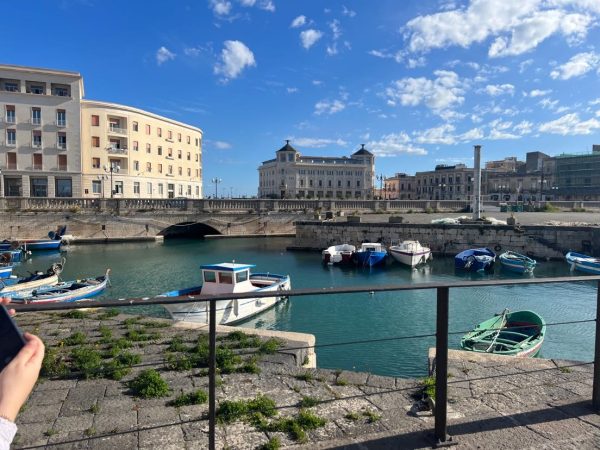 Keya's year abroad was different from her other travels. "It was the first time I lived without my parents," she said. "That was a new experience for me." Keya was far from alone, though. She discovered a new family in those nine months.
"I loved living in the house with [my host family]," Keya said. "I had a host sister and a host brother. I don't have siblings that are close in age to me, so I got to find out what that's like."
SYA takes students from all over the United States on their programs. "I left there with some of the best friends I've ever had," Keya said. "When you've moved away from your family, your friends become your family." She also mentioned that the program director was "like a dad" to her.
Of course, school is the first word in School Year Abroad. In Viterbo, SYA students attend their own small school. "Our school was right in the middle of the town that we were in," Keya said. "During our free periods, we would just go around town."
For lunch, Keya indulged in classic Italian cuisine. In particular, her host mom, Patrizia Santoni, made pasta often. "It was the best thing in the world," Keya said. "I miss that. Now that I'm here, I'm just constantly craving Italian food."
Every Friday, students had early dismissal. Keya used this additional time to go to the gym and spend time with friends. "I miss that so much," she said. "Just thinking about it now, it feels so weird that that was my life for so long, and I can never go back to that. It's just so strange."
Learning went beyond the classroom for SYA students. A large focus of the program is to improve their knowledge of a new language. Every day, students are immersed in Italian. As it says on the SYA website, "whether buying a panino or hanging out with friends, practicing with your tennis team or playing with your band, will enrich your language skills." Keya arrived "not knowing anything except ciao," and returned conversationally fluent after only nine months.
Keya's time in Italy also went outside Viterbo. SYA provided their students with many opportunities to travel around the country and enjoy Italian culture while bringing schoolwork along for the journey. They went to Naples, Terracina, Turin, and Sicily.
"Sicily was so much fun," Keya said. "It just had that vacation vibe." The group basked in warm weather and spent their time on various beaches. "Keep in mind that you're not with your parents, you're just with your friends," she said.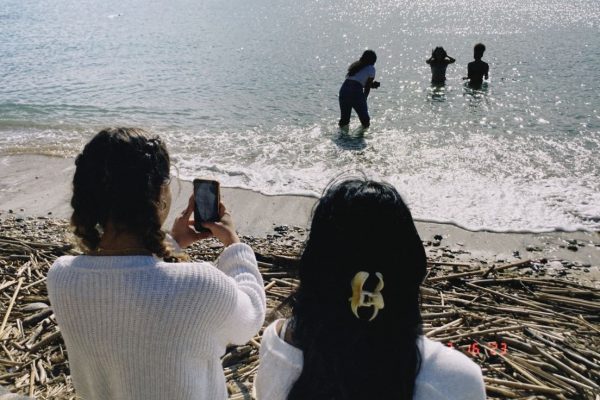 SYA also allowed their students to go on independent travel trips, where there were not only no parents, but no supervisors at all. "You could get a group of friends and decide to go to a place for the weekend, just you and your friends would go to that city by yourselves."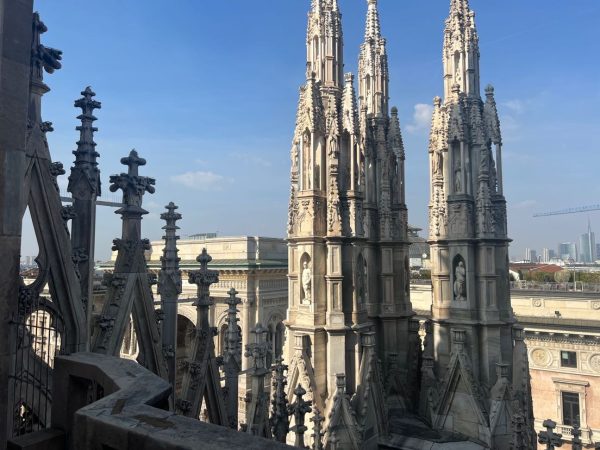 On one of these trips, Keya went to Milan. Milan was more comparable to America than the rest of Italy. The destination had popular retailers that the students had not seen in months, such as Starbucks, Brandy Melville, and Urban Outfitters. "We just lost it," Keya said. "The Americans in us were just like, 'Oh, my God.'"
In comparison to other places she's gone, Keya described Italy as "definitely one of the most memorable" because she spent nine months of her life there. "I really do think everyone should at least consider [SYA]," she said.
To anyone hesitant to jump at the opportunity of a year in an unfamiliar place, Keya said, "It's scary to cross the street, but you do that every day. It's scary to drive a car, but people do that every day. It's another one of those things you just have to get over, because the benefits are going to be a lot better than all the fear."
View Comments (2)
About the Contributor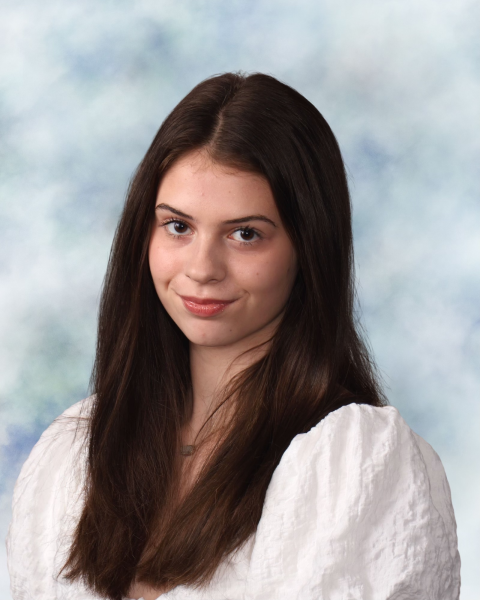 Caroline McHugh, Opinions Editor
Caroline McHugh ('25) is back for another year of writing for The Forum! During her junior year, Caroline will be serving as an Opinions Editor. Since...