Carla McSweeney Competes on National Ice Hockey Team
Latin junior Carla McSweeney has grown up on the ice, learning to skate almost as early as she learned to walk, following in the footsteps of her figure skater mom. Once she turned 5, she was completely enthralled watching the hockey players at her rink and decided to try her hand at the sport.
This past summer, the National Ice Hockey Team recognized Latin's all-star hockey player Carla's talent and invited her to play with the nation's best female hockey players under 18. Playing for Latin, the Chicago Mission Club, and now the USA team, she has forged experiences that other high school players only dream of.
"Carla is an unselfish player with a great work ethic," Latin Varsity Girls Ice Hockey Coach Bruce Turpin said. "On the ice, her hands and strong shot, coupled with her vision, make her a dual threat to score or thread the needle to an open teammate for a scoring chance. When called upon defensively, she is relentless and willing to do what is asked of her."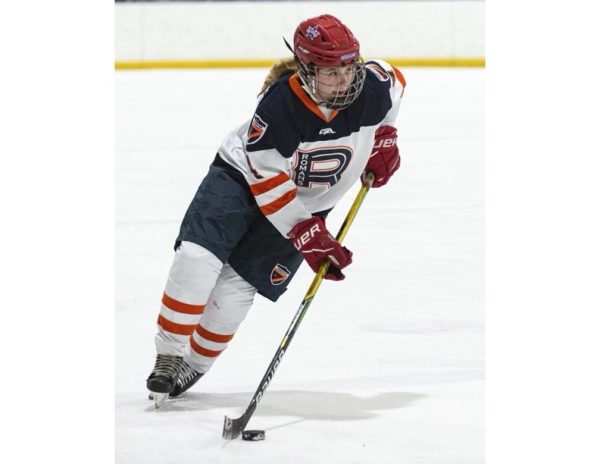 Carla now awaits the news of her team's eligibility to play in the world championships in January in Zug, Switzerland. The opportunity would mark a new pinnacle for her.
"For the past three years, I participated in national development camps," Carla said. "They are camps throughout the summer that you try out for and then get invited to, and through that, they make selections to eventually make [the national camp]."
Through Carla's tenacious attitude toward the sport, she continues to receive invitations to the development camps each summer and was also invited to play at The Olympic Center in Lake Placid. She was one of 24 girls selected for the National Ice Hockey Team.
Carla's coach at Chicago Mission, Sanya Sandahl, said, "Carla is very naturally gifted. Her hockey IQ has set her apart from day one. She has worked hard on her skating and her shot development as she's continued to excel. Her ability to play both the offensive and defensive side of the game is very unique."
Carla added, "I have always loved skating. It's one of my favorite parts of hockey. I think starting skating really early was helpful, but I've definitely had to work on certain things."
Although Carla has had a natural calling to the ice since she was little, much of her success is owed to her dedication to the sport.
Carla's club hockey season lasts a lot longer than any team sport at Latin. Her season goes from mid-August to the first week of April. After that she goes into off-season training.
"I practice three days a week with my club team," Carla said. "I work out by myself and with my club team. We play anywhere from two to six games a weekend. In total, I play a lot of hockey, probably about six to 10 hours of training on the ice a week."
However, in Lake Placid Carla's training schedule looked a little different.
"We were all there training for a week where they made their final decisions on the U18 Select Team for their series versus Canada," Carla said. "That's the team I made. I played three series against Canada. During the festival, we played Sweden as well in the next two exhibition games. This is run by the national governing body of hockey, so USA Hockey is the Olympic-selected committee for U.S hockey. [Our] team was the USA's under-18 team."
During the two weeks in Lake Placid, the team watched films, went to practice, participated in team-building activities, played exhibition games and series, and worked on mental skills.
"It's a dream come true to make that team and it was an honor to wear the jersey," Carla said. "I take great pride in that opportunity. I love hockey. It's a big part of who I am, so to be able to represent my country in the sport I love was an amazing experience."
View Comments(1)
About the Contributor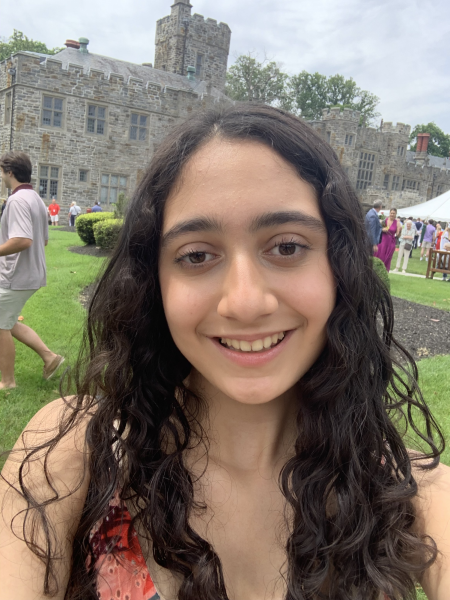 Natalie Arora, Features Editor
Natalie Arora ('25) has been writing for The Forum since her freshman year and is thrilled to return this year as a Features Editor. She looks forward...