Ms. Wilde Joins the Science Department
Sporting a pocket full of googly eyes, a love of running, two cats, and a dog named Arlo, Upper School physics teacher Tressa Wilde is this year's newest face to the Science Department.
Ms. Wilde currently teaches two sections of physics and two sections of honors physics. "I like that [physics] is really hands-on," she said. "It's the foundation of everything else, and is based on observation, which is just how my mind works."
Ms. Wilde was drawn to Latin for numerous reasons. "I was trying to leave New York because it got too expensive," she said. "I have good friends in Chicago, and then after interviewing here, it seemed like a healthy work environment."
Although she's now well-established in her methods of instruction, Ms. Wilde's path to becoming a teacher was not a direct one. "I started my bachelor's studying civil engineering, got my degree in engineering, and then joined the Peace Corps, intending to be an engineer," she said. "I applied—I [said], 'I'm an engineer. I'm going to do engineering.' and [the Peace Corps said], 'Actually, what we need are teachers.'"
Her placement as a teacher took her to Cameroon, where she was assigned to instruct math and science.
"I don't think Latin could be more different from the school I worked at in Cameroon," Ms. Wilde said. "It's almost impossible to find similarities."
Even at a surface level, the differences are striking. Ms. Wilde said, "My class sizes in Cameroon were at least 60 students per class, and we often did not have a classroom, let alone any materials like capacitors and Genecons [two resources that Latin uses in the ninth grade physics circuits unit]."
Language barriers brought another set of struggles. "My students in Cameroon, their first language was Moghamo, [their] second language was Pidgin English, and then we were doing school in grammar English," she said. "Across the board, students were learning in their third language, and I feel like that changes how you have to approach teaching and learning."
Infrastructure presented additional challenges. "Where I lived, we didn't have running water," she said. "We didn't have reliable electricity."
Together, these factors meant that Ms. Wilde, as she characterized it, "had to be a lot more creative with non-traditional resources." One of these endeavors, she said, was "an experiment with these plastic bottles that we [could] just pull out of the trash."
After she left Cameroon, Ms. Wilde taught at an independent school in Brooklyn and got her master's before coming to Latin. Her first few weeks have been spent acclimating to the new school and bonding with fellow teachers. "I think my favorite thing is probably the Science Department, and specifically the other physics teachers that I get to work with," she said. "I feel it's always hard to start as a new teacher no matter what, but they have really been helpful getting me up to speed and [helping me know] what we're doing."
So far, as they dive into learning about circuits, students have been enjoying Ms. Wilde's instruction. Freshman Gabi Raviv said, "She makes sure that we don't move onto another concept until everyone understands it. I feel super comfortable asking her any questions."
Similarly, freshman Eli Silberberg thinks highly of "the way she teaches visualization, so we can really see what's happening in a circuit and get an idea for the inner workings of stuff better."
These qualities are also present in her role as an adviser. Freshman and member of Ms. Wilde's advisory Keelyn Smey said, "She's very accepting, and she's great at listening."
Ms. Wilde, in turn, has appreciated getting to know her students. "For the most part, the students are engaged just by their own personal nature," she said. "It's not like I have to convince them that this is interesting."
Leave a Comment
About the Writer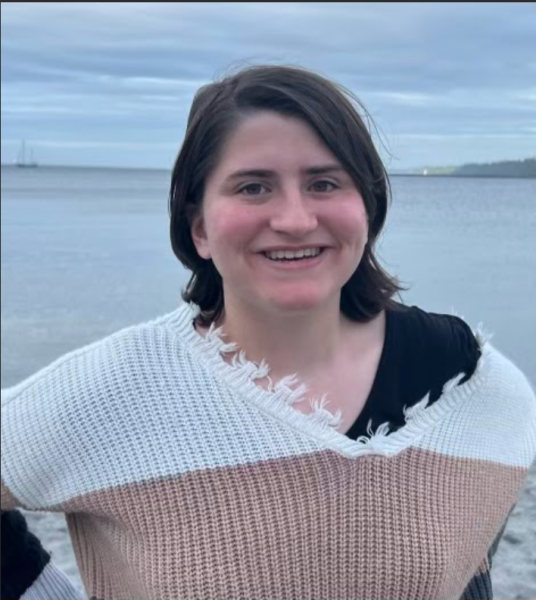 Scarlet Gitelson, News Editor
Scarlet Gitelson ('26) is delighted to be serving as one of this year's News Editors. Within her writing, she seeks to explore and understand Latin's...