Boys Tennis Takes Three-Peat Victory at State
Latin's boys tennis team brought home a historic three-peat victory at their state tournament, sweeping the competition with a score more than double that of any other school.
The IHSA state finals took place on May 25, 26, and 27 at Palatine High School. Latin's team was made up of six participants: seniors Akshay Garapati and Kiran Garapati competed in singles, freshman Mark Tismensky and sophomore Jake Goldstein made up one doubles pair, and freshman Kiyan Alsikafi and junior Zuhair Alsikafi rounded out the team lineup as the second set of doubles competitors.
Going into the tournament, freshman and JV tennis player Kai Blacknard said, "The excitement in the Latin crowd was electrifying. Parents, families and friends were all there to support our varsity team."
Amid this rallied crowd, Kiran and Akshay each won their first four matches before losing in the semifinals to Nicholas Patrick of Alleman Catholic High School and Benedict Graft of Marmion Academy, respectively. Their similar results meant the twin brothers played each other in the third-place match of the tournament, which Kiran won to take third place in singles, while Akshay came in fourth. Regarding their face-off, Kai said, "It felt like two professionals playing against each other at a major tournament."
In doubles, Kiyan and Zuhair ended the tournament with a similar record, winning every match until the semifinals, where they lost to Zach Bobofchak and Hugh Davis of Benet Academy. They went on to win their final match against Noah Williams and David Lu of Springfield High School, securing third place.
"It was definitely really fun seeing all the schools come together," Kiyan said. "All the schools in the state came together at one site, and there were fans cheering for every team."
Much like their teammates, Mark and Jake won each of their early matches, persevering despite setbacks. Mark said, "Many players were experiencing cramps, including my partner, Jake. He cramped in the middle of a match but was able to pull through, and we ended up with a win."
Their win streak landed them in the semifinals, where they faced Noah Williams and David Lu of Springfield High School. The Latin pair pulled through, winning both sets 6-3, and proceeded to the finals against the Bobofchak-Davis team from Benet Academy that had beaten Kiyan and Zuhair in the semifinals. "We played very well," Mark said, "and we were both pumped up when we won the [semifinal] match." However, in that final match, Mark said, their opponents "had an early lead, setting the tone for the match, and [we] weren't quite able to turn the match around." Mark and Jake ended the tournament with a second-place finish.
As showcased by their first-place team trophy and many individual awards, the state tournament marked the end of an incredibly successful season for Latin's boys tennis team. Junior and varsity tennis player Rowan Ing said, "I'm glad to be on the team and witness such amazing victories."
Looking ahead, Mark said, "We left the season on a high note, and we hope we can perform just as well next season."
Leave a Comment
About the Writer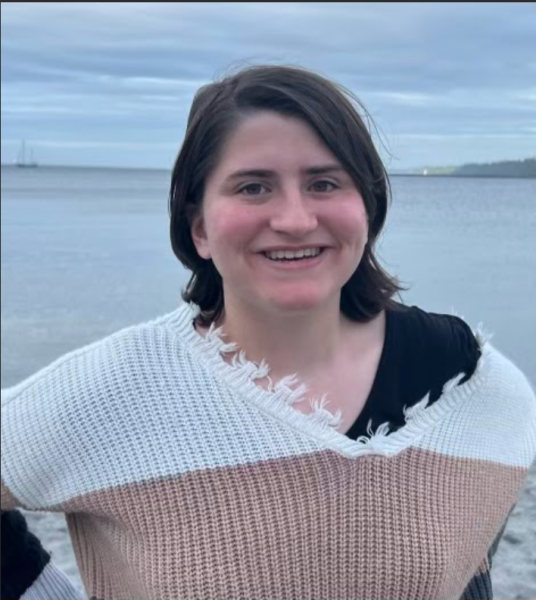 Scarlet Gitelson, News Editor
Scarlet Gitelson ('26) is delighted to be serving as one of this year's News Editors. Within her writing, she seeks to explore and understand Latin's...