Fire in Lower School Annex Causes Damage But No Injuries
A building adjacent to Latin's Lower School caught fire today in what Chicago Fire Department members described as a plumbing accident. The fire was contained to the basement of 1527 N. Dearborn—also known as the Lower School Annex—and the entire Lower School building filled with smoke, according to firefighters at the scene.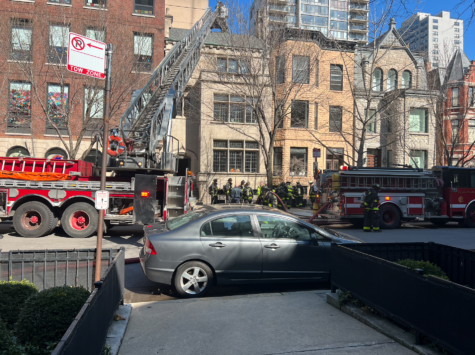 CFD firefighter Robert Mansfield said that if school hadn't been closed for Good Friday, "Students would have noticed it long before the alarms went off, and we would have been here a lot sooner."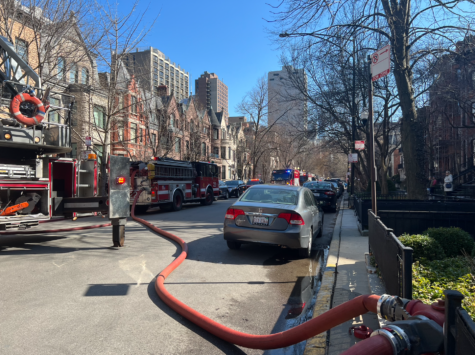 Mansfield said that the fire department had yet to determine when the fire started, but when they arrived around 3:20 p.m., there was heavy black smoke coming out of the Annex basement.
By 3:50 p.m., the fire was out, and the Annex was left with 200 to 300 gallons of water in its basement, according to Mansfield. One of the building's windows was broken, and ventilation efforts may have caused additional damage. According to paramedics at the scene, no one was injured.
In an email to families, faculty, and staff, Head of School Thomas Hagerman said, "There was minor damage that will be repaired shortly. The repairs will not impact the school schedule."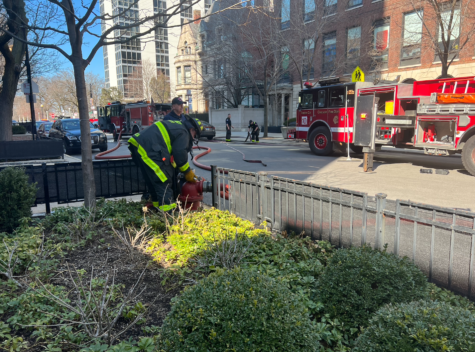 Leave a Comment
About the Contributor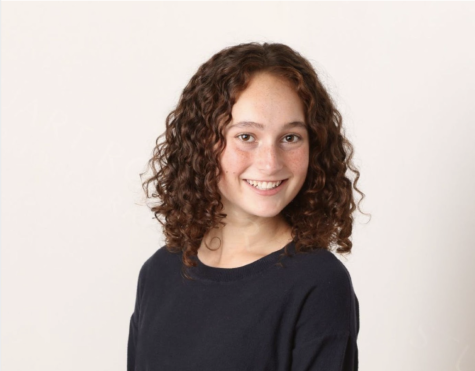 Eden Raviv, Editor-in-Chief
Eden Raviv ('23) is eager to bring relevant stories and perspectives to the Latin community in her second year as Editor-in-Chief. Eden joined ​The...