'Midnights' Mayhem: Latin Talks New Taylor Album
Fans from around the world met Taylor Swift at midnight and listened to her brand new album, "Midnights," on October 21. Her tenth album is autobiographical and includes 13 songs inspired by 13 sleepless nights she's had throughout her life.
A few days before the album was released, Taylor announced on social media that at 3 a.m. on October 21 she would release a "special very chaotic surprise". Fans hypothesized that the surprise would be a tour announcement, but that was not the case. Taylor instead released the deluxe version of her album titled "Midnights (3 a.m. Edition)," which includes seven bonus tracks. One of these bonus tracks, "Bigger Than the Whole Sky," is a personal favorite from the album.
Taylor's new album has been making its way through the Latin community. Sophomore Finn Deeney shared similar sentiments about the deluxe album. "I really love the song 'You're on Your Own, Kid' and a lot of the 3 a.m. tracks," he said. "I think that they are the perfect mix of 'Folklore' and '1989.'"
As someone who loves her previous album "Folklore," I definitely agree. Many fans, myself included, have made comparisons between her latest release and her previous work.
Sophomore Isabella Carney said, "My favorite part about "Midnights" is how it's taking us back to the older Taylor Swift, while also being a new and experimental sound for her." She added, "I love 'Folklore' and 'Evermore,' but this album is the perfect mix of '1989,' 'Reputation,' and 'Lover'—and I'm totally here for it."
I also love how many of the songs are similar to her music from "Reputation," which is still my favorite Taylor Swift album thus far. Many of the songs and music videos have Easter eggs that connect them to her older music, which are fun to look for and make listening to her music more exciting.
Her lead single from "Midnights," "Anti-Hero," has started a trend on TikTok because of its relatability. In an Instagram reel, Taylor described this song and explained the meaning behind it. "'Anti-Hero' is one of my favorite songs I've ever written," she said. "Not to sound too dark, but … it's a deep guided tour of all the things I hate about myself. I like 'Anti-Hero' a lot because it's really honest."
Despite the dark mood of the lyrics, the song is really upbeat and even some people's favorite. Sophomore Aria Balani said, "'Anti-Hero' is my favorite song from 'Midnights.' I really like the message behind the song and the 'Folklore' vibe of the lyrics."
Not only have fans agreed that this album is one of her best yet, but "Midnights" has broken several records. On "The Tonight Show," Jimmy Fallon announced that "Midnights" broke Spotify's record for most streams in a single day, and in just one day of sales, it has become the top-selling album of the year.
Leave a Comment
About the Contributor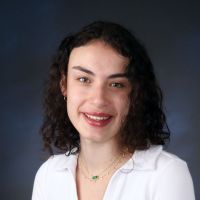 Natasha Benjamin, Staff Writer
Natasha Benjamin ('25) is delighted to be contributing to The Forum as a staff writer this year! Natasha joined The Forum staff her freshman year because...