Hurricane Ian Strengthens Climate Change Debate
Hurricane Ian, a category four Atlantic hurricane, left a path of devastation and destruction across Florida after hitting land on September 28. The hurricane has caused over $67 billion in damages and claimed more than 120 lives. Many members of the Latin community have expressed concern over the well-being of Florida residents as well as their fears regarding climate change and its impact on extreme weather.
During the four days that Hurricane Ian wreaked havoc on the Southeast before dissipating over Virginia, millions of people were affected. Over 10,000 homes were damaged or destroyed, and many lacked power and running water.
Some students in the Latin community have family members living in Florida who were directly affected by Hurricane Ian. Senior Luca Tricoci and sophomore Christiano Tricoci's grandmother, Sandra Fernandez, described how her neighborhood outside of Orlando sustained extensive flooding. "I was very frightened all night, not so much for the potential wind damage, but by the predicted flooding," she said.
Since Mrs. Fernandez's neighborhood was not in the direct path of the storm, she was not forced to evacuate. However, her home suffered extensive wind and rain damage.
"My grandparents had their concerns," Luca said. "Luckily they only faced pretty bad winds and flooding. Living in Florida, they know how to deal with hurricanes, but there were still concerns regarding their safety."
Other members of the Latin community with relatives in Florida voiced their fears about the implications climate change has on the frequency and magnitude of the natural disasters hitting the Southeast.
Sophomore Charlie Harris, whose grandparents also live in Florida, expressed his concerns about how climate change might alter the lives of Floridians. "I am definitely nervous about climate change and the impact it could have on the natural disasters that hit Florida," he said.
The scientific community has debated the consequences of climate change for decades. Over the past 40 years, hurricanes have become more severe and prevalent, and climate change is likely to blame.
Upper School biology teacher Amy Merrell said, "I think it is hard to say whether hurricanes will continue to get worse, but I think they will increase in frequency. Hopefully, as they increase in frequency, people become better prepared for them."
Despite the growing threat of climate change, many Florida residents have said they don't plan on leaving. In fact, hundreds of thousands of people are moving to Florida each year. Mrs. Fernandez said,"We would not leave because we have survived many hurricanes worse, and more damaging than Ian."
Leave a Comment
About the Contributor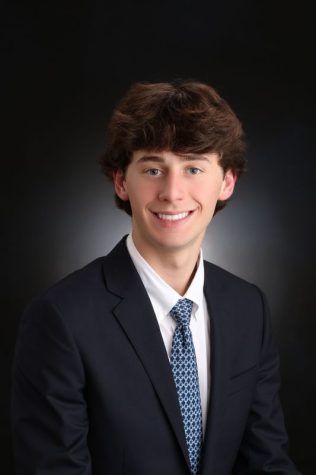 Brandon Shiffman, Staff Writer
Brandon Shiffman ('23) is delighted to continue writing for The Forum this year. In his first year writing for The Forum, Brandon reviewed Winning Time:...