Artists of the Issue: Patches and Albo
Patches and Albo, a funk-focused band of five high-school students—Alex and Axel Juarez, Eliza Lampert, Luka Vodopic, and Vincent Molden—is an eclectic, exciting group well on its way to fame. The band adopted their name from Alex's two stuffed animals, Patches and Albo. The group began when Vincent gathered a few friends to play in a "band" for a Little Kids Rock performance—an after-school program that offers young CPS students the opportunity to learn music. Ever since the five members performed together that one day, they have continued to explore the world of music through the electric guitar, the bass guitar, keys, voice and the drums.
Band member and current Latin sophomore Eliza Lampert has been singing since she was 7 years old. "Since then, it's been my favorite thing ever," said Eliza, the only Latin student in Patches and Albo. "I am pretty much always singing, Anyone who knows me can vouch." She said she has had many incredible singing opportunities, but serving as Patches and Albo's vocalist has been her favorite. Eliza also touched on her relationship with the band, saying, "They aren't just my bandmates, but my closest friends and favorite people."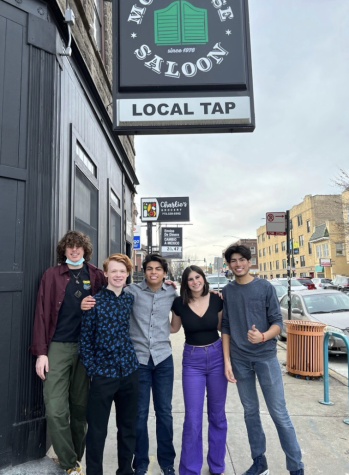 Echoing Eliza, Vincent and Luka share a lighthearted and playful bond during Sunday afternoon rehearsals. "My favorite part of band practice is making fun of Vincent," Luka said.
"My favorite part is making fun of everybody," Vincent added.
Each band member brings a strength to the table, or rather, the stage. "Alex is opinionated, and no one else ever wants to give me opinions," Eliza said. "Axel is chill, and Luka comes up with all the good songs." Vincent said, "Eliza is organized," in the sense that she schedules rehearsals and runs the band's Instagram account. Most importantly though, Vincent has good hair.
"We've developed a pretty good setlist," Eliza said. "It's cool and different from what you usually hear." At Patches' most recent gig at Montrose Saloon, Vincent even took up rapping in Fly As Me by Silk Sonic, which added some variance to their setlist. The band could even tell the crowd was amazed. "Dang, he's a ginger and he can rap?" was Vincent's impression of the energy the audience gave off.
Sophomore Kayla Kernan, one of the many Latin students who attended the Montrose gig, was a fan of Vincent's rapping. "I thought Vincent's performance was great," she said. "It added some variety to the song we heard."
Patches and Albo is a well-rounded, creative band whose energy is infectious. A Patches gig is a gig unlike any other; seeing young musicians change the world of funk music through covered songs is truly inspirational and serves as an excellent influence for younger generations.
View Comments(1)
About the Contributor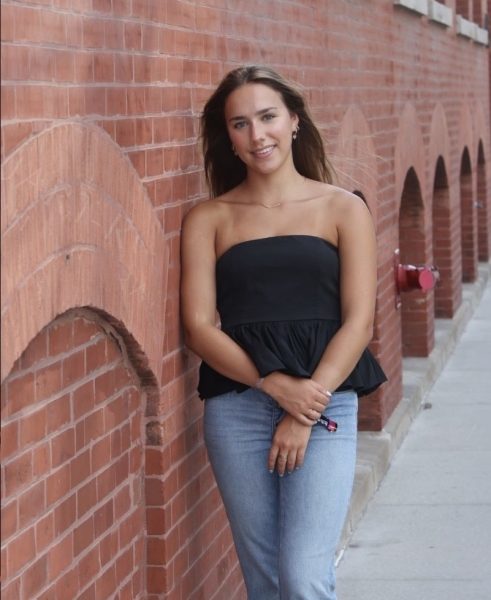 Annie Hallinan, Managing and Standards Editor & Media Editor
Annie Hallinan ('24) is a senior at Latin who is beyond excited to return to The Forum for her third year on staff. Aside from serving as Managing &...