First Week of In-Person Learning at Full Capacity for Upper School
The Upper School's return to full-day in-person learning began on May 3. While being back in the building full-time for the first time since March of 2020 gave students and teachers a sense of greater normalcy, it was an intense transition for many. With changes ranging from separate, designated "up" and "down" staircases, to the two-hour lunch break, there has been a mix of positive and negative feelings from students and teachers after the first week of fully in-person school.
Among the questions that arose: Why is there still a two-hour break in the middle of the school day if students no longer have to commute to or from school during their previous morning or afternoon slots? Should students have the option to go out for lunch? Was it worth providing the full-day in-person learning option with only three weeks left of the school year?
Freshman Nisa Ahmed talked about her experience attending school for the full day for her first time in high school. "Being at school for the whole day has been very fun," she said. "I've enjoyed getting to see my friends and classmates and getting to go out [to lunch] with them." In terms of the schedule, Nisa said, "I have a lot more free time to myself. On certain days, my breaks can be so long that I have time to go to the lake, to someone's house, or even downtown. I think it's a good schedule because I enjoy catching up with my friends after spending so long away from them."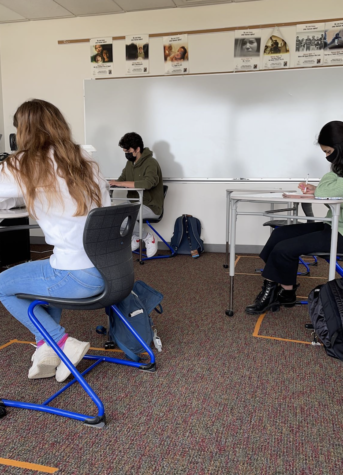 Offering similar sentiments, sophomore Ava Falk said, "I have really enjoyed being back for the full day. I feel much more connected to my classes, and I am generally learning more throughout the block." She continued, "This may be due to natural discussions with classmates and teachers that I would not encounter in a remote setting. I like being at full capacity again because I can connect with other grade levels more frequently in classes and in the halls, and I haven't found any major issue with the one-way halls and staircases; I think it adequately disperses students."
Sophomore Akili Parekh is still adjusting to full-day in-person learning. "I enjoy being back with everyone that I haven't seen in a long time," he said, "but I wouldn't say that I am fully adjusted. I often find myself more tired than usual at the end of the day. I would say that I am indifferent about the new schedule. I really enjoy the long break in the middle [of the day], but I think it could also be filled with more class time now that people don't have to travel to school during that time."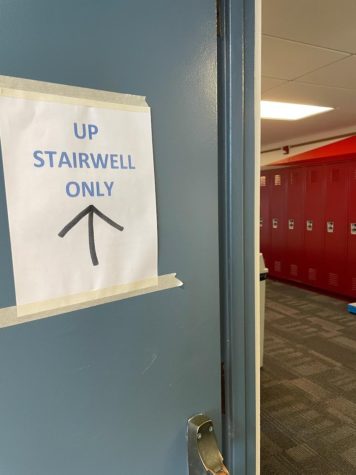 "On Monday it was a little overwhelming being at school for the full day," added senior Claudia Ballen. "But now I'm really enjoying being there and having it feel more normal. I love seeing everyone in the halls and hanging out during lunch. … I think the schedule is working really nicely [and] the two-hour break is definitely long, but kind of enjoyable."
As a senior, Claudia said, "This time hasn't been the easiest. I keep thinking back to years past and remembering seeing the seniors and all the festivities that would take place." She said, "There was a different feeling at this time of the year in 2019, and I wish we got a taste of that this year. The biggest lesson I've learned from being a senior during this is to try and not miss anything, because it all goes by pretty fast."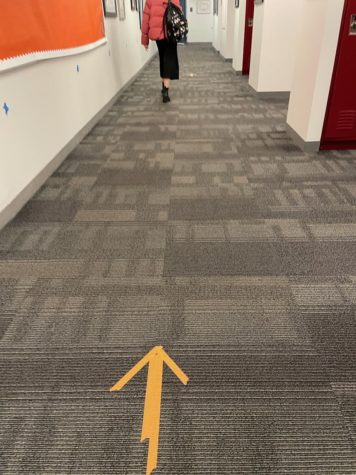 Several teachers also shared their opinions on being back at school full time. Upper School performing arts teacher Nick Baer said, "It's been really exciting to have so many more people back in the building and in my classes. There's been a much-needed injection of energy, and it's opened up a bunch more possibilities for collaborating together. While it can be a bit difficult balancing the smaller number of remote students, all in all it's been a welcome change at the end of a long, strange school year."
Math teacher Ed Mahoney added, "It has been a trying year in many ways, but I have really enjoyed seeing students in person, hearing the impromptu conversations that don't happen over Zoom, and the energy that being in person brings to the classroom." With regard to the schedule, he said, "I have appreciated the additional time that is built into the current schedule, not only for meals but also to meet with students and to slow down the hectic pace that we often feel in this place. I also appreciate the later start. It feels appropriate for this age group."
Spanish teacher Alma Deleon said, "Going back has been tiring and stressful, but we [the teachers] are resilient and we're making it work the best that we can. Overall, the actual teaching experience has only been positive, [and] I'm doing as much as I can to make it feel like my classroom again, before the pandemic hit." In reference to the hybrid learning accommodations, Ms. Deleon said, "I am very much enjoying the time that we have in-person to interact and to forget about the computer for a little bit. However, in the situations where students are Zooming in, it defeats the purpose [of being in-person] because I have to modify my lesson or not do that 100% in-person thing that I was going to do because I don't want the student at home to feel left out."
Overall, the biggest critique among students and teachers about the full-day of in-person school is lunch. Food waste has become a problem due to the flexibility that students have to either order from Handcut Foods or leave campus for lunch. Although these two options seem straightforward, many students order lunch through Handcut Foods and then end up going out for lunch in search of other food options, leaving the food that they ordered to go to waste. Many wonder if the option to go out for lunch should exist if hundreds of lunches are being discarded each week.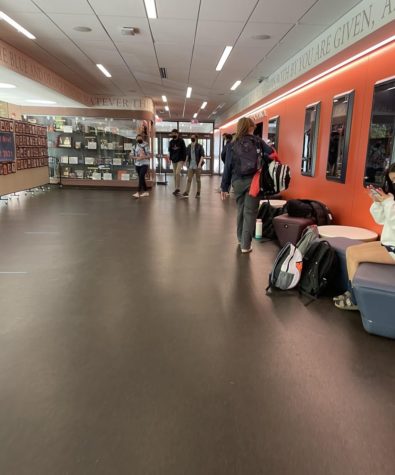 Claudia said, "There seems to be a lot of wasted food that people don't claim—it would be nice if on the Handcut Foods ordering site people could indicate if they wouldn't be needing lunch on a specific day." Lunch must be ordered a week in advance of when students will actually receive it, so many students order it to be guaranteed lunch if they decide not to get food elsewhere.
Nisa said, "I think the lunch is pretty disorganized. The first two days back in school, I didn't even get my lunch and they told me to take someone else's lunch." Junior Eliana Moreno said, "Lunch [time] is sad because you can't pick the room to be in and it's silent and just kinda awkward, but eating outside is nice when you can."
Leave a Comment
About the Contributor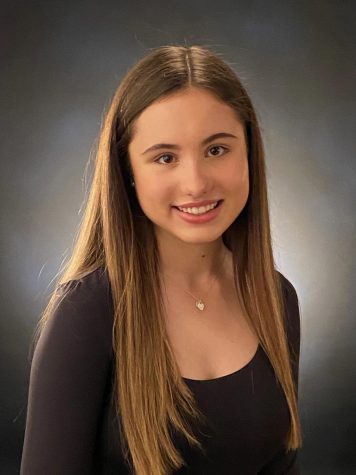 Lily Coleman, Media Editor
Lily "Pickle" Coleman (22') is a senior at Latin and is thrilled to be serving as Media Editor this year. In her time on The Forum staff, Pickle...