Faculty Unionization Effort Divides the School, Including the Students
The clock is ticking for pro-union faculty to sustain their two-thirds majority, just as it is for Head of School Randall Dunn to quell tensions before that majority solidifies. Meanwhile, Latin students—whom union organizers purport would benefit from a faculty union—are themselves deeply split on the issue.
The organizers of the union effort have filed with the National Labor Relations Board (NLRB), and a pre-hearing is scheduled for May 4—a necessary step prior to the election that will determine whether Latin will have a faculty union. According to Upper School science teacher and union spokesperson Faye Wells, they are hoping to vote in mid-June, unless "the administration and faculty reach an agreement any time before the election set by the regional director."
While two-thirds of faculty already support the union, Ms. Wells said, "We took our time to talk to each faculty member personally to get a sense of if they were on board or not." Although she acknowledges that a third of the faculty do not support the union, she said, "We would not be moving forward with our efforts if it weren't what the majority of us felt was in the best interest of the school."
Ms. Wells said that if the election comes out in support of the union, certification should be quick, anticipating one to two weeks as a general time frame, at which point the leaders will "reach out to all members and start prepping our bargaining team and drafting proposals."
Since a third of faculty are still not on board, "The union will negotiate a contract on behalf of all the people that are covered under the union, but no one will be forced to join the union," said Ms. Wells. The union can also negotiate "fair share" agreements, according to Ms. Wells, for "employees who choose not to join to pay only that share of dues used directly for representation, such as collective bargaining and contract administration." At unionized schools similar to Latin, faculty members pay around $800 a year in union dues, but Ms. Wells said they have not figured out how much union dues would cost at Latin.
In their case for a union, the organizing committee said, "Having a faculty union at Latin School will improve the overall school experience for students and the entire school community." However, like the teachers, students are also torn on the possibility of a union.
"
Right there, I knew that there was friction between the faculty and the administration and, from what I could see, there was little to no regard for what the faculty wanted.
— Sebastian Valenzuela '21
Sebastian Valenzuela, a senior, is strongly in support of the union. He cites the return to school as a prime example of why a union is needed. "Right there, I knew that there was friction between the faculty and the administration and, from what I could see, there was little to no regard for what the faculty wanted. They didn't have a seat at the table to bargain." He also emphasized that he respects and trusts his teachers. "They're just doing what they can at the end of the day. It's their job, it's their livelihood."
Other students are less optimistic about a potential faculty union. Senior Charlotte O'Toole believes that a union is not in the best interest of students as it will "create further tensions between teachers and administration and negatively impact the students." Contrary to what the spokespeople of the union claim, instead of doing this for the students, Charlotte believes that "these teachers are only looking out for themselves more than the students" because much of what teachers want "is the opposite of what the Latin families want."
"
These teachers are only looking out for themselves more than the students.
— Charlotte O'Toole '21
Senior Marianne Mihas is wary of the potential financial ramifications—particularly with regards to increasing tuition—that a faculty union might introduce. "I wonder where teachers expect this extra money for these benefits and things to come from other than raising tuition for the rest of us," she said. "Obviously, some Latin families are capable of paying the extra money, but every hike in tuition is a hike in tuition." Collectively bargaining for higher salaries and benefits could counteract some of the diversity and equity initiatives toward which the union hopes to make progress; more expensive tuition and cuts to financial aid or other DEI programs would certainly work to the contrary.
In reality, Latin's tuition of around $40,000 is still almost 30% less than the tuition of most independent schools in New York. Unlike New York, Chicago has only three top-tier independent schools—Latin, Parker, and Lab—with a combined number of a little over 300 students across their graduating classes. Especially considering Chicago gentrification trends, it is probable that if Latin were to raise tuition significantly to match that of independent schools in New York, they would still have no issue filling seats and would probably still have a waiting list—however, the student body would have a different mix of people and would skew even further toward the wealthier side. Should teachers demand higher pay or more benefits, which often happens with unions, tuition might creep closer to New York levels.
So perhaps the fight is over two different visions of Latin: one in which the teachers are more highly paid, supported by a more uniformly wealthy group of students, and the other in which Latin retains its current mix of students from different socioeconomic backgrounds, supported by a tuition level that is lower than what it could be and consequently has lesser compensation for everyone down the chain.
Latin faculty salaries are generally lower than the salaries of Chicago Public Schools (CPS) teachers, but Latin arguably offers better working conditions, most notably smaller class size, and Latin faculty enjoy greater flexibility in their curriculum and teaching. Many Latin teachers appreciate these advantages.
Charlotte believes the union will "create a unified front and present absurd requests that the administration will have no option but to accept in fear of strikes or teachers quitting." Head of School Randall Dunn also cited a strike as a potential threat posed by any union: "If you asked a CPS student/family, I am sure that they could share how the 2019 strike disrupted their lives."
Lila Weiner, a senior at Walter Payton College Prep, said she has felt the effects of conflicts between the Chicago Teachers Union and CPS since elementary school. "It seems like the teachers union often has CPS in a gridlock; the union goes on strike whenever they deem CPS conditions to be unfavorable (for teachers or students, sometimes it is unclear)." She added, "I have felt frustrated in the past, when I have had weeks of school cancelled due to teacher strikes." The two-week CTU strike in 2019 set her back in most of her AP classes. She said that with COVID, "On the one hand, I understand teachers wanting to feel safe at their jobs. However, remote learning has had drastic mental and emotional consequences for CPS students."
"All in all," she concluded, "the CTU is a powerful force in Chicago's public education system, but from a student's perspective, they have their faults."
In a joint statement from union spokespeople Faye Wells and Elissabeth Legendre, the union said, "Striking is only one tool in the toolbox when it comes to bargaining, and it can be one of the hardest things workers do—used only as a last resort. Forming a union does not automatically mean a strike will happen."
"First and foremost," they added, "our goal in forming a union is to collaborate with the Latin School administration to create the best learning conditions for students. We see our students every day, so we understand your successes, your struggles, and your academic needs firsthand. That expertise is important when decisions are being made that impact teaching and learning. A union secures us a seat at the table and a voice in those decisions."
Marianne Mihas, a senior at Latin, said that the majority of the exposure she has had to teachers unions has been negative. She describes her friends at public schools who had to miss weeks of school due to strikes and weren't able to return to school until this week, as well as at Lab and Parker, both unionized institutions that also have been slow to return to in-person school. "I think a lot of students, whether they're willing to say it or not, are really worried about that."
"
It's called the 'teachers union' for a reason. It's there to advocate for the teachers, and whether that's good or bad, it's not there for the whole community. It's there for them.
— Marianne Mihas '21
"I would also say that for the teachers to say that a teachers union is for the good of students is misleading. It's called the 'teachers union' for a reason," Marianne said. "It's there to advocate for the teachers, and whether that's good or bad, it's not there for the whole community. It's there for them."
Marianne says she recognizes that teachers need a voice and a channel for self-advocacy, but she questions whether establishing a union would be an overreaction to a hard year characterized by "poor communication with the community as a whole."
"Creating a union is a lasting thing," she said. "I wonder whether creating a union is the right choice beyond this year."
In the initial Forum article covering unionization, Mr. Dunn said, "In terms of building community and solving the school's issues, the union frankly is in the middle of that. It gets in the way."
But Sebastian asks: "In the way of what?" He continued, "From what I've seen in communications that we received from Mr. Dunn, it's not about unity. It's about control."
"
I see the administration and their discourse as preaching unity, or whatever, and I don't think that's what they really intend. They just want to be able to make decisions whenever, however they want.
— Sebastian Valenzuela '21
"I see the administration and their discourse as preaching unity, or whatever, and I don't think that's what they really intend," Sebastian said. "They just want to be able to make decisions whenever, however they want." Sebastian said he thinks that the environment around unity and the slogan "Romans Together" are just buzzwords. He sees it as a "false reality."
Ellie Buono, a senior at Francis W. Parker School, has had a negative experience with her school's teachers union. She explained that she has had several instances in which she has been unable to address issues with certain teachers because of the union. When a teacher wouldn't allow her learning accommodations, her parents could not deal with the issue because they "never really had access" due to the union. The teacher had multiple complaints, but nothing happened, Ellie said, because they were "protected by the union." She also added that teachers at Parker effectively get tenure "really quickly," which she doesn't believe is always the best idea.
When asked if she thinks the Parker union protects bad teachers, Ellie said, "Yes."
Latin sophomore Charlie Coleman said, "If the Latin teachers are to unionize, the renowned respect of our teachers' excellence will be lost as the hiring and firing of teachers will be held at the union's standards, not Latin's standards. Our school's excellence will also be damaged, as promoting teachers will be determined solely by experience, not the quality of the teacher, as often seen in unions."
Brendan Myers, a senior, said he believes that a union would allow Latin to address its shortcomings. "We cannot grow as a community unless we are able to address the faults in this school," he said. "With the Survivors of Latin or the various cheating scandals with students, I feel like there is almost a toxic culture going on where teachers are afraid they cannot speak out or take proper action in fear of losing their job."
As the student body debates the pros and cons of unionization, the school's administration and pro-union faculty each continue to make their case, aiming their arguments at faculty members who will cast the votes that determine whether the unionization effort is successful.On Friday, Mr. Dunn sent an email to faculty noting that if the faculty forms a union, negotiations won't start with the assumption that all current wages and benefits will continue to exist and that the only possibility for the faculty is upside. Instead, he said, "We can say no to any union demand that we do not feel is in the best interest of the school and our students. As a result of bargaining, wages and benefits could go up, down or stay the same. The union has no power to force us to do anything we do not think is fair."
View Comments (4)
About the Writer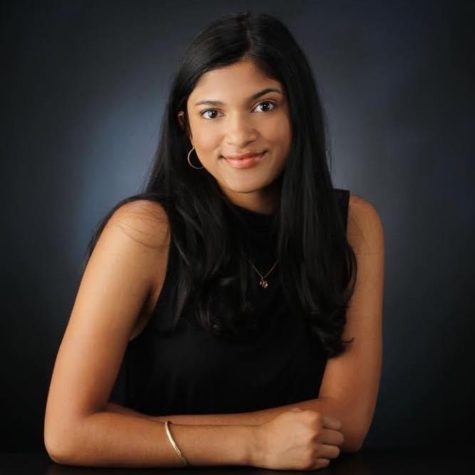 Ashna Satpathy, Standards Editor





Ashna has been writing for ​The Forum​ since freshman year, and it remains one of her favorite activities. She also enjoys working out, making...