The Impact of Gun Violence in Chicago
It's been widely reported that the first four months of 2021 in Chicago have seen the worst death toll from gun violence in four years. As of April 8, according to the Chicago Tribune Crime Tracker, "in Chicago, 795 people have been shot this year, that is 192 more people than 2020." Also, as of the end of March, 131 people had been fatally shot. This represents 27 more gun fatalities in Chicago in the first quarter of 2021 than in the first quarter of 2020. As of April 8, 13 children of high school age or younger were victims of gun violence and 10 children were shot dead, just miles from Latin.
"Wow," said sophomore Madison Vanderbilt., "We tend to frame gun violence as some distant problem we don't have to truly interact with, yet as the issues and violence has become more pervasive in communities closer to home, it truly allows us to get a glimpse into what we have largely ignored for so long. The issues simply 'hit differently' when they're closer to home."
According to the Illinois Gun Violence Prevention Political Action Committee (G-PAC), in Illinois "in an average year, 1,363 people die by guns." The report also indicates that firearms are the leading cause of death for children and teens. The majority of these deaths occur in Chicago, and Black males are disproportionately the victims.
The Chicago Tribune Crime Tracker tracks both shooting victims and homicide deaths in Chicago. By cross-referencing those two databases, the Forum focused on how many gun violence victims were children and teenagers of high school age or younger. On April 6, in separate incidents, two 16-year-old males were fatally shot. On April 5, a 15-year-old male was shot. On March 31, a 16-year-old male shot. On March 29, 13-year-old Adam Toledo was shot and killed by police, ostensibly because he had a gun in his hand. On March 24, a 17-year-old male was shot and killed. On March 3, a 14-year-old male was shot and killed with two 16 year olds injured. On March 1, an 11-year-old female was fatally shot in the head. On February 26, a 16-year-old boy was killed after being chased down the street by his assailants and shot multiple times. On February 21, a 16-year-old boy was killed when he was fatally shot in his chest. On January 17, a 17-year-old male was shot and killed. On January 9, a 15-year-old female was killed in a deadly shooting spree.
Adam Toledo was tragically shot by a Chicago Police officer. The video released Thursday showed that the 13 year old may have dropped the gun as he raised his hands when the officer fatally shot him. This of course begs the question, why did such a young kid have access to a gun? Mayor Lori Lightfoot asked the same question and promised to take action. "Let's be clear. An adult put a gun in a child's hand," Lightfoot said. Lightfoot has vowed to determine how the weapon gun got into Toledo's hands in the first place.
"It's crazy to me that children and people our age have to go through this," said sophomore Anna Hynes. "What's baffling to me is that gun control is not a universal issue after incidents such as these. How can anyone justify our lack of gun control? We have a very old Cconstitution that was never supposed to remain untouched forever, and if this is the cost of the Second Amendment, we need to change it."
On April 7, President Biden unveiled his administration's gun violence prevention plan. He called on Congress to pass comprehensive legislation to reduce gun violence by closing loopholes in the background check system, banning assault weapons and high capacity magazines, repealing gun manufacturers' immunity and investing in community interventions as well as passing a national "red flag" law. In addition to pushing for federal legislation, the President announced executive action the Biden-Harris administration would take to reduce gun violence. In his April 8 Rose Garden speech, the President pointed out that nothing he is proposing "in any way impinges on the Ssecond Aamendment. … No amendment to the Constitution is absolute." Illinois' top elected leaders, including Governor JB Pritzker and U.S. Senator Dick Durbin, in response to the recent mass shootings in Colorado and Georgia, have each made recent statements emphasizing their commitment to working for stronger gun control laws. Gov. Pritzker said, "I very much want to make sure that we are securing our families with proper gun safety legislation." Senator Durbin said, "We're facing a pandemic and a pandemic of gun violence. … We have 350 million people in the U.S. and about 434 million guns."
In Illinois, during the current legislative session, gun violence prevention advocates and willing legislators are coming together to pass gun safety laws, including background checks that will block illegal ownership of guns in Illinois and curb the flow of illegal guns to Illinois. This legislation is called the BIO Bill. Advocate Kathleen Sances, President of the Illinois Gun Violence Prevention PAC, called on the Illinois General Assembly to "pass this legislation now and help end the scourge of gun violence plaguing our state. … After losing more than 100 children to gun violence since… 2019, we are ramping up our advocacy efforts."
Senior Maya Gray say she is angry and wants elected officials to act and pass laws now. "There's something so twisted about the fact that no government official (that I know of) has said they support American children being murdered," said Maya, "and yet it happens almost every day because they won't impose any gun restrictions in this country. If they did, countless lives would be saved."
Any member of the Latin Community can join this statewide gun violence prevention advocacy effort by sharing the facts in conversation or on social media, or by writing to their state representative or state senator. On April 13, Illinois GPAC launched the "Our One Job" campaign, a digital ad to promote passage of the BIO Bill in Illinois. This ad's message is that it is adults' one job to protect children. The ad explains why the proposed gun laws are so important to Illinois public safety and why state lawmakers must close loopholes and create real background checks. Members of the Latin community can send this link to their family and friends to join the effort. In addition, any member of the Latin community, of voting age or not, can send a letter to their state representative or state senator, urging them to pass the BIO Bill.
According to the Chicago Sun Times, just over the weekend of April 9, 28 people were shot, 4 fatally, including yet another tragic teen death of a 17-year-old male. "These statistics are sad and scary to say the least," said sophomore Daniel Braun, "and reflect the need for much higher gun restrictions. No kids should be scared of being shot while outside their home."
Leave a Comment
About the Contributor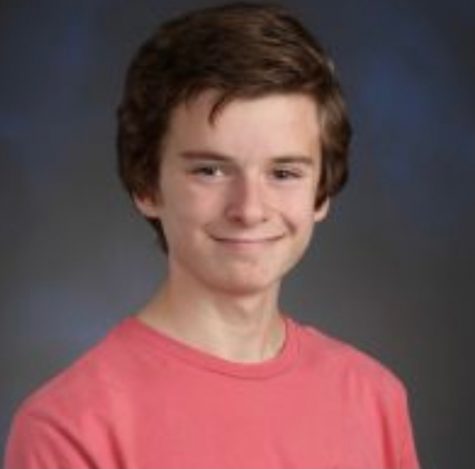 Matthew Kotcher, Arts Editor
Matthew Kotcher ('23) is thrilled to serve on the Forum as the Arts Editor. Matthew, a Junior, has been writing for the Forum since he was a Freshman....