Athletes React to Four-Season Athletics Plan
Among the pandemic's innumerable effects on the 2020-2021 high school experience was the Illinois High School Association's switch to a four-season sports plan. In addition to the typical three seasons—fall, winter, and spring—schools across Illinois have added a fourth season: summer.
The new schedule had cross country, golf, tennis, and girls swimming as fall sports. Basketball, boys swimming, squash, hockey, and skating all took place in the winter, while boys soccer, field hockey, girls volleyball, water polo, indoor track and field, and sailing are spring sports. Finally, baseball, softball, lacrosse, girls soccer, boys tennis, track and field, boys volleyball, and wrestling will all take place in the summer season, which stretches into June.
When asked why a new plan was necessary, Latin Athletics Director Sonny Lim said, "The new season plans were set up by the IHSA with consultations from the IDPH. The focus was to get student-athletes active again and in a safe manner."
Mr. Lim noted that all other IHSA schools are following the same plan, because "the IDPH and IHSA looked at risk levels according to sports and did their best to give every sport an opportunity to be active. With the creation of the fourth season (summer season), the focus was giving the traditional spring sport a chance to have a season that was lost last year." To add a spring season, however, the IHSA shortened the three other seasons. Though this result is certainly suboptimal in the eyes of many athletes, Mr. Lim said the school did not have any choice in following the IHSA guidelines. "We had very few options as a school, as we use and follow the IHSA. The IHSA is our governing body with regards to athletics."
Many student athletes, while acknowledging some of the downsides to the four-season plan, remain grateful to have a season at all. "Personally, I wasn't sure if and how it would work out for fall sports, but I'm glad the IHSA gave all fall sports players a chance to even play, and we should not take that for granted given the pandemic protocols," soccer captain and senior Cole Fuller said.
Sophomore Devin Abraham agreed, saying, "I am disappointed that all the seasons are shorter, but I understand why it had to be done, and I am just happy that baseball will have a season, because ours was canceled last year."
Sophomore Ava Falk, who plays tennis and soccer, said she feels safer with the new plan. While the tennis team wore masks only when entering or exiting the court, masks are now mandatory. "Now that we are required to wear masks at all times, the team will be much more protected," said Ava, whose asthma intensifies the standard risks associated with exposure to COVID-19. "I am much more comfortable competing on the soccer team with these [mask] guidelines in place," she said.
Field hockey captain Maya Gray, a senior, managed to find a silver lining in the change. "It's definitely weird to be playing in the spring, but I honestly don't mind it. I got to do more theater shows this year because of the schedule, and that was a really lovely surprise." While Maya was confused about the logistics of the seasons at first, she says she understands why the new plan was necessary. "I think the school is doing the best they can with keeping us safe, and I'm just glad we get to have a season," she said.
From a coach's perspective, the different length and timing of the seasons presents several training challenges. Field hockey coach Mackenzie Mick spoke to some of these added difficulties in preparing athletes for competition. "With a shortened season, there are a few things that we coaches have to think about when planning sessions," she said. "We are finding that we have to push our athletes a little harder to catch up for lost time." In addition to the already brief season, the varsity field hockey team missed a week of practices and games after a player tested positive for COVID just before spring break.
While this year has brought forth endless challenges and obstacles, Latin athletes have remained driven and eager to compete, even if this year's athletic experience might not align with the norm. With all the uncertainty regarding school policies and safety, students are grateful for the ability to have any season at all, even if they have less time with their teams.
Leave a Comment
About the Contributor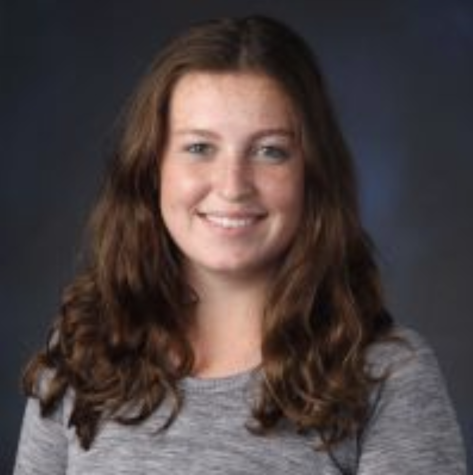 Anna Hynes, Opinions Editor
Anna Hynes ('23) is a senior at Latin and is thrilled to be serving as Opinions Editor this year. In her time on The Forum staff, she has covered various...