Creative Small Businesses at Latin
Creativity and entrepreneurship run strong among Latin students. While the busy workload that accompanies a Latin education prohibits students from running commercial enterprises, a handful of students dedicate their spare time to running their own small businesses centered around their passions, and past alums have had quite successful businesses at and beyond Latin.
Matilda's Customs: Shoes Taylor(ed) to Her Customers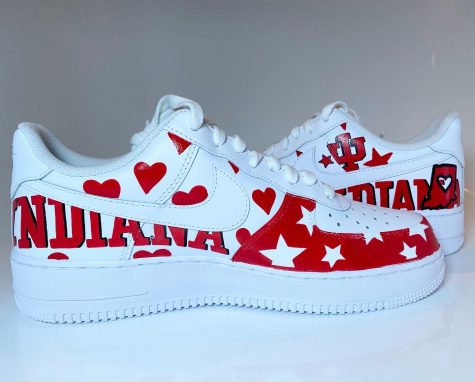 "I think I could do that myself," then-freshman Matilda Taylor thought to herself after running into a woman who sold custom drawn shoes for ridiculously high prices at an event in 2018.
Two years and more than 30 shoes later, now-junior Matilda runs Matilda's Customs, a small business where customers can commission either college or miscellaneous designs on their footwear. Depending on the size and the design, prices range from $35 to $75, excluding the cost of the shoes, which clients buy beforehand.
"The drawings look professional," junior Sofia Presser said. "It looks like she printed them on."
Matilda customized two pairs of Sofia's shoes pro bono, and Sofia doesn't stand alone in her praise for Matilda's artwork. Matilda's Instagram page—which she started just over a year ago and has since gained 224 followers—showcases a wide variety of Matilda's designs and receives multiple comments, many of which refer to her work as "perfect."
While Matilda's shoes attain the flawlessness that one can only manufacture, she hand draws all of her designs and doesn't intend on expanding her business to a more commercial level. "It's more personal when I know who I'm making [a pair of shoes] for, or even when it's been recommended to someone," Matilda said, adding that she loves when her former clients refer her to their friends. "I like that it's kind of a community."
"I can see how much time and energy she puts into it," Sofia said of Matilda's business. Depending on her schedule, a commission can take anywhere from a day to a week for Matilda to complete. She also designed her own logo, curates her Instagram posts, and manages her website. "It's basically Matilda doing all the work, so I feel like her business is a complete reflection of her."
Nic's Stickers: Sticking up for a Good Cause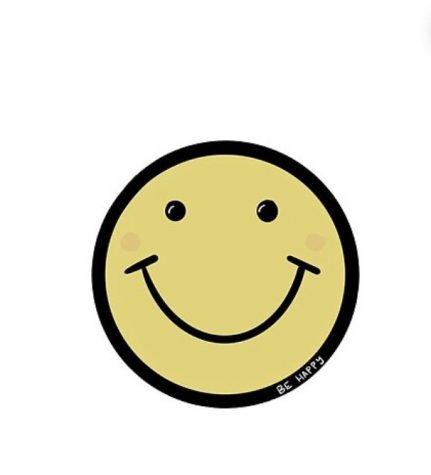 In an act of boredom paired with an interest in drawing, senior Nicole Lucas created an account on Redbubble, a website that sells products created by independent artists. On July 7, 2020, however, she soon forgot about it when her family friend, Magda Brown, an Auschwitz survivor who dedicated her life to resisting Nazism, passed away. "She always really liked her grandchildren's art," Nicole said of Magda, "so I wanted to do something to raise money for Holocaust education in her honor, and I really like art, too."
Nicole creates her designs on a drawing app called Procreate, and uses Photoshop to erase the background. She then uploads them to Redbubble, which makes the stickers and sends them back to her, before she puts them on her website. The process takes around 30 minutes, and stickers cost $5 per piece.
"I sent her a picture, and she was able to sketch around the picture and fill it in," said senior Eliza Bufferd, who ordered a sticker inspired by a photo in addition to two other designs. She raved about the great quality and Nicole's ability to customize any sticker. "Mine are still in perfect condition," senior Alexa Silverman added.
Although her customers seemed to love the stickers themselves, they took to Nicole's incredible mission. "As someone who has been brought up and identifies as Jewish, I'm so grateful to people like Nicole who are keeping the memory of Holocaust survivors alive," Alexa said. "It's so important that we do not forget our history."
"I think it's really impressive that she's doing it for a cause, not just financially for herself," Eliza added. "Nicole's a very giving person, and for her to give back to the community and the Jewish community that she was raised in, really fits into her identity." Nicole has raised over $400 thus far to continuing Holocaust education, and she hopes to keep her mission alive.
KooKooBakes: Vivie Koo's Cakes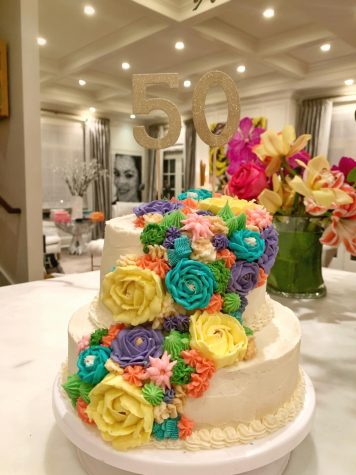 For junior Vivie Koo, baking and making a homemade cake typically takes an hour. After the cake cools, a process that can take a couple hours, she makes the frosting. The frosting process can take anywhere from an hour to a whole day, a certainly time consuming task, but the ample time quarantine provided proved conducive to the strenuous hours Vivie dedicates to each cake.
Starting with a cake for her little cousin's birthday, Vivie expanded her breadth and baked birthday cakes for friends and family members. "I just wanted people to know that I was celebrating and loving them even though I couldn't be with them," Vivie said.
Out of all Vivie's creations, her favorite is a double-tiered cake that she made for her Mom's birthday: beautifully frosted coral, pink, purple, turquoise, and pastel yellow flowers of varying sizes creep their way up the white cake which, according to Vivie, was the first time she had tried frosting flowers.
Although Vivie originally baked cakes as gifts, she recently started selling them, turning her hobby into a business. Clients can order three cake sizes via Instagram DMs: six inch, eight inch, and nine inch, which cost $30, $45, and $55, respectively.
Vivie's second customer, senior Claudia Ballen, who ordered a cake to congratulate her friend's college commitment, said of the ordering process, "She was super prepared and drew a full page of design idea sketches, was open to anything, and as always, nice to talk to." The commission (that Vivie was scheduled to deliver on February 26) features a round, red frosted cake, with the school logo and "Congrats" etched on it. "I have tried her cakes before, and they are delicious." Claudia added with enthusiasm, "They are almost too beautiful to eat, but I always end up eating them!"
Eliana's Tie Dyes: Tees to (Tie) Dye For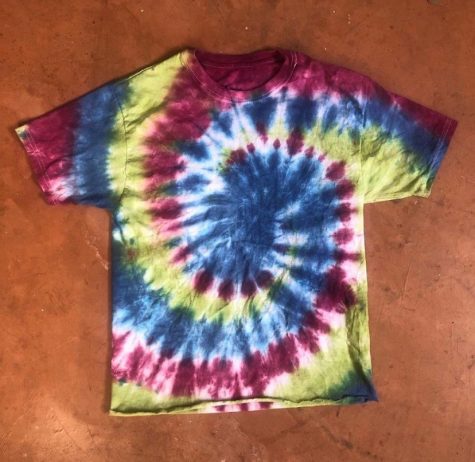 In mid-June, junior Eliana Moreno identified the rise of tie dye and decided to hop on the trend. "I thought it would be a fun little at-home activity," Eliana said while wearing one of her tie-dye tops, "and then I really liked it, and the shirts I made came out really well, so that's when I decided to start selling them."
Eliana's tie dyes soon gained traction, selling around 70 shirts (at around $20 per piece) and plenty of masks to her clientele, which includes her 72 followers on Instagram and her Depop's (an app where people can sell and buy clothing) 112 followers. Her account also acquired 18 five-star reviews.
Junior Lucy Mitchell, who purchased both a mask and tank top from her, corroborated Eliana's other customers' positive feedback, awarding her with a solid five stars and saying, "It's a favorite mask." She also added that she wears her tank top frequently.
Junior Holden Rierson said, "I have worn her tank top many times since summer, and the color has not faded at all." Given Eliana's process for dyeing each of her pieces, the color's persisting saturation comes as no surprise. Eliana wraps each shirt, which takes approximately 15 minutes taking into consideration that she often rewraps them before soaking each piece for eight hours. "A lot of time and energy goes into it," Eliana said of the design process, noting that she spends extra time arranging the colors in an order that adds contrast and makes each color pop. "I love opening up the shirts and seeing how they came out," she added.
Holden, who's both Eliana's friend and client, sees tie dyes as a representation of Eliana. "She's very creative and fun! Colorful!"
Leave a Comment
About the Contributor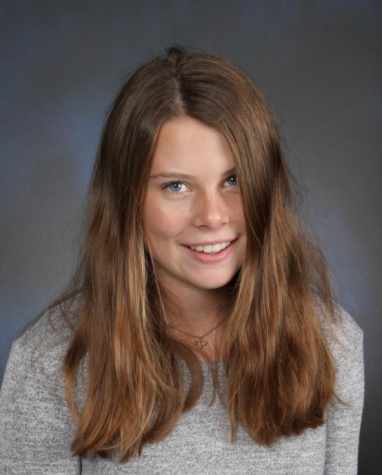 Marin Creamer, Editor-in-Chief





Marin Creamer ('22) can't wait to serve her first year as an Editor-In-Chief for The Forum. Writing and editing for the publication has been...