Latin Reacts to Georgia Runoff Elections
Democratic candidates Reverend Raphael Warnock and Jon Ossoff, winners of the U.S. Senate runoffs in Georgia earlier this month, will bring new levels of diversity to the Senate. At the age of 33, Jon Ossoff will be the youngest Democratic senator since Joe Biden in 1973, as well as the first Jewish senator elected from a Southern state since the 1880s. Rev. Warnock is the first Black Democrat elected to the U.S. Senate from the South.
The two wins, once thought improbable in a state that had been considered a Republican stronghold, will greatly impact President-elect Biden's ability to implement his agenda at the start of his term, as the U.S. Senate now has 50 Democrats, and the Vice President will be able to break ties in their favor.
Many young people, including those in the Latin community, are passionate about how the election results will affect the country and everyone's lives in the coming years. This election is significant for our country as a whole, but perhaps especially for the younger generations, who are increasingly taking part in activism and political engagement.
A number of seniors in Latin's politics class created websites that focused on the Georgia runoff elections. Senior Julia Hanson created an informative website that covered the history of Georgia, the candidates, and even some predictions on who was thought to win based on surveys and polls. In response to the election results, Julia said, "As the class of 2021 (heads to) college, the current Democratic Senate will decide legislation and—hopefully—protect the rights that have been put in jeopardy by the Trump administration." 
Another student involved in politics at Latin is Junior Izzy Oberman, co-editor-in-chief of Latin's Discourses political magazine. Izzy expressed excitement about the results of this election. "I am proud of the system Stacey Abrams practically built from her campaign alone to turn Georgia blue."
Izzy went on to say, "I think it is wise to bring up how close this election was, and the fact the Democrats didn't even come close to the blowout results they predicted. This election signals that with the right tools, Democrats can win in Southern areas, but they need the right amount of tools, time, and resources." When viewing this election from the perspective of being a part of the younger generation, Izzy said, "This election determined what world we are going to grow up in and become independent in. The decisions made by this now flipped Senate will shape what world we go out to find jobs in, have families in, and seek government-controlled acts like healthcare." 
Originally from Georgia, junior Peter Cahillane said, "I am extremely surprised that Georgia is the state to go blue. What I remember as of a few years ago is a far more conservative mindset in the vast majority of people and institutions throughout the state, especially outside the metropolitan area." Peter discussed recent changes in the state. "It makes me happy to know that more progressive ideals have been spreading through the state, mostly due to the extreme diligence of Stacy Abrams in voter registration in minority communities."
Another Georgia native, who attends Walton High School in Marietta, Georgia, is senior Dhilan Paramesh. Dhilan said, "Overall I was pleasantly surprised by the results of the election. Although I recognized that Biden won the Presidential election, I was only expecting Warnock to win the runoff considering the large amount of propaganda spread about Ossoff colluding with China."
Dhilan added, "I believe this election solidifies Georgia's position as a purple state and sets a precedent for future campaigns to invest more in the state." Dhilan emphasized the role of young people in this election, saying, "I think the deciding factor of this election was how many eligible young voters went and voted." He concluded, "I hope this election encourages people our age, regardless of whether they can vote, to become politically active and register to vote when they are eligible."
There were a remarkable number of positive student responses to this election. Based on these responses, it is clear that many students acknowledge that the results of the Georgia runoff elections will continue to affect them throughout their lives, and even empower them to want to be a bigger part of elections once they are eligible to vote. The diversity that Georgia's new senators represent will inspire young people, as a large portion of students in both the Latin community and throughout the country can now feel as though they have more representation in the government. The new senators from Georgia will go down in history for the barriers that they have broken. 
Leave a Comment
About the Contributor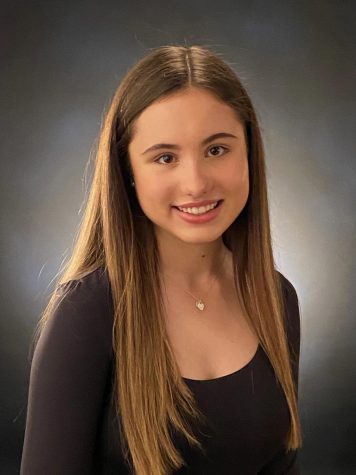 Lily Coleman, Media Editor
Lily "Pickle" Coleman (22') is a senior at Latin and is thrilled to be serving as Media Editor this year. In her time on The Forum staff, Pickle...