How does the Latin community feel about the pending COVID-19 vaccine?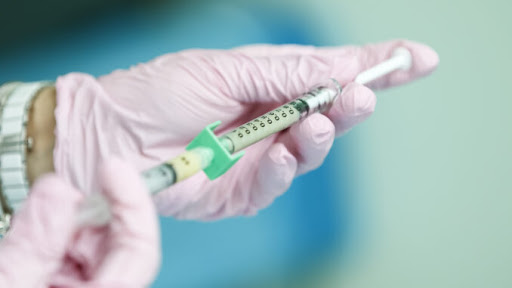 On December 10, the U.S. again broke single-day COVID-19 records for both reported cases and deaths. In recent days, however, the news on the COVID vaccine front has been good, offering some hope during a difficult time. The FDA approved the Pfizer vaccine for emergency use, and distribution began earlier this week.
In a recent schoolwide poll conducted by The Forum, 87.1% of students and faculty said they feel comfortable receiving a vaccine as soon as it is cleared and publicly available, while the remaining 12.9% said the opposite.
Despite the triumph of a speedy development and approval of a COVID vaccine, there has been speculation that the vaccine may be ineffective for people under the age of 16; if this is the case, only about half of Latin's Upper School students will be eligible to get vaccinated.
A majority of Latin's faculty said they feel comfortable receiving the vaccine as soon as it becomes available, but there is still some concern. "Yes, I would get the vaccine," said history teacher Matthew June. "Everything that has been released about the different companies' vaccine trials indicates that the vaccine will be both safe and effective. I think there are some rightful concerns about the vaccine, and some that are completely ridiculous."
"Many communities have long been the victims of unethical medical trials, such as the Tuskegee Institute syphilis study," Dr. June noted. "I think those groups are right to be suspicious of any new, experimental medicine. On the other hand, the anti-vaxxer distrust for science and knowledge is going to get people killed, as it already has."
A recent U.S. News poll indicates that 11% of U.S. adults believe vaccines are dangerous, while 10% think vaccines cause autism. Additionally, the survey found that a few specific categories of individuals—Republicans, people with poor education, and Americans with children under 18—are more likely to believe that vaccines lead to autism.
Faye Wells, who teaches the Upper School's Medicinal Chemistry course, shared her opinions about receiving the vaccine right away. "The data looks very promising," she said. "The incredible science that has gone into this extraordinary research effort is really amazing."
According to the New York Times, a vaccine is rarely ever developed in under five years, making the various COVID vaccines a milestone in the history of medicine. "I need to do a bit more research, but I probably will get the vaccine immediately," Ms. Wells said. "I would like to help flatten the curve and increase the odds of herd immunity."
Ms. Wells has a newborn baby and a toddler at home who may or may not be eligible to get the vaccine due to their ages. "The vaccine has not been tested on kids, so I would have to wait for some assurance from people who know best before I give it to my kids," she said. "While there are always risks with anything we put in our bodies, again, I think we must consider the benefits and decide if they are worth it. And a lot of times they are."
Latin students shared their urge to return to normalcy. "I would get a vaccine as soon as it becomes available to me," said junior Ava Parekh. "I really hope to return to school and sports soon, and I think getting vaccinated will help that." Like Ava, many athletes in the Latin community have struggled during the pandemic in the absence of their regular seasons.
Senior Darius Nabers feels similarly. "When the vaccine becomes available to all, I plan on getting it right away," he said. "I personally believe that it would be the most effective way to reduce transmission of the virus and would also be the most effective way of protecting myself and others from COVID."
Junior Ascher Cahn said, "If available, I will get the vaccine once the people who need it the most receive it. For the vaccine to be effective in reducing the spread, enough of the population needs to be vaccinated, and I want to be a part of that."
The next few months seem to be looking up, as the Pfizer vaccine has already been administered to citizens and the Moderna vaccine is nearing approval. The promise of an effective vaccine is a relief to most, including those who are eager to get back in the classroom and to their extracurriculars. But it's also crucial that the nation continues to follow all safety measures until further notice. Thus, for now, many schools remain closed.
Leading public scientists such as Dr. Anthony Fauci urge people to get the vaccine when it becomes available. "The more effective the vaccine and the more people take the vaccine, the better a prospect for herd immunity, a situation in which future infection is less possible," Dr. Fauci said.
Leave a Comment
About the Contributor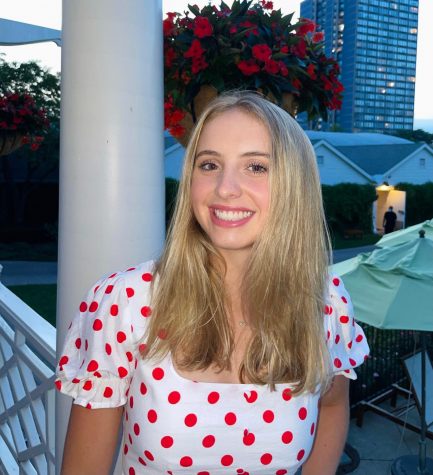 Emilia Rose, Features Editor
Emilia Rose ('22) is excited to serve her first term as a features editor this year! Since freshman year, Emilia has driven her focus on The Forum into...