Project Week Cancelled Five Months in Advance
Toward the end of October during a traditional school year, Latin's halls fill with whispers about the newly released Project Week catalog. This year, however, there will be no such chatter because Project Week, for the second year in a row, has been cancelled.
Not surprisingly, students expressed disappointment, and they said they hoped the school would develop an alternate plan to replace Latin's iconic week.
"I haven't thought much about Project Week this year," senior Sujan Garapati said, "but engaging in fun activities is something that will definitely be needed and appreciated in March."
Senior Emily Hesby noted, "I'm not sure what an ideal Project Week would look like, but I hope that I would get to be with friends and do something fun around Chicago in the safest way possible. I think that despite the pandemic, there is a possibility for a fun Project Week; it just may not look like how it has in previous years. We have to take what we get and make the most of it."
The decision to cancel Project Week is multi-layered. Upper School Director Kirk Greer cited Chicago's COVID-19 plan as a contributing factor, as it bans school field trips until stage five. Chicago, currently in stage four, will not transition into stage five until a vaccine has been widely distributed. Mr. Greer noted, "We are under the assumption that even if we are fortunate enough to have a vaccine that is potentially starting to be distributed, it is not going to be sufficiently widely dispersed [by March] that we would have flexibility."
In an attempt to align with state and local restrictions, Faye Wells, Project Week co-director alongside Edward Mahoney, explained, "We were originally thinking about creative ways to run Project Week this year and all of the ways we could still offer opportunities that were still safe and interesting and unique, but it's a pretty laborious task."
"We were excited about the opportunity for an in-town Project Week that was mostly remote," Mr. Mahoney said. "Often Project Week is associated with travel even though every year there are all these amazing in-town trips that don't get the limelight."
After discussing the possibilities of what a Project Week amid a pandemic would look like, Mr. Greer said that it "started to feel like we were moving too far away from the goals of Project Week."
Additionally, Ms. Wells commented, "With everything on a teacher's plate this year, it's a lot for teachers to do a really good job at their main function: to deliver quality education, but I think the reasoning of the school was to help teachers do what they do well."
Mr. Greer echoed Ms. Wells' sentiment, asking, "Is planning Project Week the right investment of everyone's time?"
According to Ms. Wells and Mr. Greer, Head of School Randall Dunn communicated the cancellation of Project Week to teachers at the same time that they decided to return to school.
Mr. Greer doesn't see this year as time off, though, for the Project Week directors, "Ms. Wells and Mr. Mahoney are going to continue to look at Project Week for future years," he said.
"One of the key concerns the Demanding Accountability Group led, and a concern that we saw in the protests this summer, was some of the inequities related to Project Week," Ms. Wells said. "We are still working on [Project Week], just not this year's program. We want to make next year's program stronger and more equitable."
So what will the week before spring break look like this year? According to Mr. Greer, the current plan is to have another week of normal school, but the administration is thinking about potential options for seniors. One idea, according to Mr.Greer, is to "give some flexibility to seniors to do some intensive work for senior projects."
For everyone else, Mr. Greer hopes that the extra week will "alleviate some pressure [for teachers] to try to get through all the material." He noted that in the class surveys, the consistently lowest-ranked question was about class pace.
Gaining extra days to cover academic material may be a positive, but students across the grades of Upper School focused more on the downside of losing Project Week.
"It sucks because both freshman and sophomore year I was in town, and last year I was supposed to be in town as well," Emily said, "so this was sort of my one chance to go out of town on Project Week, and I know that isn't going to be a possibility."
Freshmen who are new to Latin are also especially upset, as Project Week was one of the reasons many chose to attend the school. Freshman Maggie Zeigler noted, "Project Week was definitely something that was unique to Latin, and it was often talked about in the admissions process. Latin sells the Project Week experience so much because it is so unique to Latin, so I'm definitely disappointed that I won't be able to partake in it."
Even with widespread disappointment, students generally seemed to understand why the administration's decision was necessary. Mr. Greer said he shares their frustration but noted that he hopes that telling students early will avoid the "emotional strain that came last year when we were canceling trips daily."
Leave a Comment
About the Contributor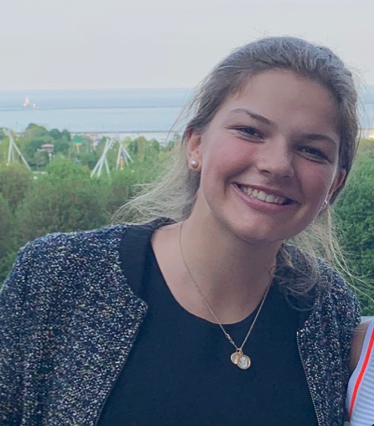 Charlie Williams, Sports Editor





Charlie Williams ('22) is very excited to contribute to ​The Forum​ as a Sports Editor. She has written for ​The Forum​ since the beginning...