Test Prep is Asynchronous this Year: What's Changed?
One of the many resources Latin offers students is test prep for the SAT and ACT during the first semester of their junior year, which typically entails in-person guidance from the school's resident test prep tutor, Lauren Wetherbee. The class has been a pillar of junior year for quite some time, so its new asynchronous format has received interesting feedback.
One of the concerns regarding remote test prep is whether it still effectively prepares students for standardized tests. Ms. Wetherbee says it does. "Test prep really lends itself to asynchronous, self-paced learning," she said. "Since the test covers multiple subjects, and students have different strengths and weaknesses, students can pick and choose what they need to focus on."
This facet of the program is what has made it so successful in the past, as students have been able to determine what specific areas need improvement and place emphasis on them. However, the current asynchronous format has left some students feeling less prepared for the exam. Junior Sofia Presser shared, "Personally, I find myself feeling anxious about the ACT because our work for the class isn't graded or checked. On top of all of my other homework, it can be difficult to feel compelled to complete test prep assignments."
Workload is something that all teachers have had to consider upon entering this unique phase of school, and test prep is no exception. Homework isn't technically required for the class, so a student can choose to do as much or as little as they want or need.
"While I definitely think it is harder to learn new things asynchronously, it is certainly not impossible if you put in the work," junior Jonah Hart said. "As someone who is doing test prep both in and out of school, it is important that I take some time out of my day to improve my skills."
Ultimately, self-motivation has played a major role in this year's program, as not having a teacher present means there is no one else to hold students accountable for their work. Ms. Wetherbee explained, "I'm a firm believer that test prep should fit around schoolwork and not be a source of stress, so I offer suggested homework assignments and emphasize that students should do little bits of work when they have time." This, of course, is dependent on a given student's schedule.
Perhaps the most important part of test prep is the one-on-one instruction that allows students to focus on the sections that they need refined. In the past, test prep required that students sit through lessons even when they only needed help with specific sections of the exam. "My metaphorical door—the Zoom or FaceTime platform—is always open for students to set up meetings with me to review their work, review concepts they are confused on, or to just vent about standardized tests in general," Ms. Wetherbee said. She noted that she is confident that with proper determination, students can see what they're getting wrong, focus on those concepts and strategies, and meet with her to improve.
Among other changes in recent months, new test-optional policies have placed the ACT and SAT in a new perspective. Whether most schools stay test-optional will depend on the accessibility of the tests, which was significantly lower this year due to COVID-19. As juniors approach their would-be exam dates, it is noteworthy to determine if it has influenced the way that students approach test prep.
"I still feel motivated to participate in the ACT, but I do feel less pressure from schools, which has probably lowered my commitment to test prep," said Sofia.
Conversely, Jonah shared, "I am still very driven to do well on the test. You can never be too careful, and I think having a score will serve me well even if colleges are not requiring one."
Ms. Wetherbee said she thinks many schools will remain test-optional beyond this year, a decision she said she supports. "These scores are but one metric that schools might look at, but students get really worked up about them," she said. "Ultimately, too many students feel like they shouldn't apply to a school because of that one score, and removing that mental barrier can't be a bad thing. I support the idea of submitting a test score if it works for you and not if it doesn't."
View Comments (1)
About the Contributor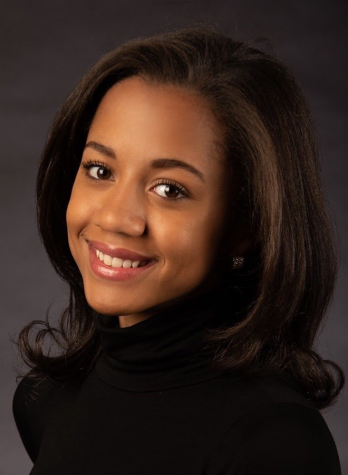 McKenna Fellows, Editor-in-Chief
McKenna Fellows ('22) is a senior at Latin, and is elated to serve as one of this year's Editors-in-Chief. She is an avid reader and writer, and in...