Bear Down Out of Town? Latin Reacts to Chicago Bears Potential Exit From City
Arlington Heights, while saying goodbye to thoroughbred horses, may be saying hello to bears: the Chicago Bears. The team has been playing in the city of Chicago since 1921, but that could change in a matter of months.
The Bears announced on September 29 that they had entered into an agreement to purchase the Arlington International Racecourse in Arlington Heights for $197.2 million. The larger site would allow the Bears to build a state-of-the-art football stadium with a much larger capacity than Chicago's Soldier Field, where they currently play.
Leaving the city is not a certainty, but with the agreement to purchase the land in Arlington Heights, the Bears relocating is now a real possibility. Many are urging Mayor Lori Lightfoot to do what she can to keep the team here. Lightfoot said in an interview on 670 The Score, "I would love that the Bears be part of our present and our future, but we've got to do a deal that makes sense for us in the context of where we are."
Brandon Shiffman, junior and co-host of the popular weekly podcast, Pickup Sports Talk, shared his thoughts on the matter. "Regarding the Bears relocation, I am extremely disappointed in the city of Chicago and the Bears organization for letting this happen. The Bears are one of the oldest, most famous, and most storied franchises in all of sports," Brandon said. "If they left Chicago, it would negatively impact not only the fan base but also attendance and much needed revenue generated for the city. The Bears have played in Chicago for exactly 100 years. If they leave, it would be catastrophic."
Junior Spencer Stein, Brandon's co-host, added, "I'm very disappointed the Bears are leaving. It makes sense for them because they'll own the property and be able to make much more money, but it will be hard to watch them not at Soldier Field. It just won't be the same if they're not on the lakefront playing outdoors."
However, freshman Fowowe Onigbanjo is excited. "I think that it is a great idea for the Bears to move to Arlington if it will result in a bigger stadium," he said.
In order to relocate to Arlington Heights, the Bears will have to pay the city of Chicago $84 million to break their current lease. However, considering Soldier Field has the smallest capacity of any NFL stadium, holding a mere 61,500 people, it might be worth it. It seems that they have outgrown their current location and are once again in search of more room. As the Cubs have developed at Wrigley, the Bears are seeking to build an entertainment campus to provide a comparable experience to that offered by other NFL teams around the country.
"Our goal is to chart a path forward that allows our team to thrive on the field, Chicagoland to prosper from the endeavor, and the Bears organization to be ensured a strong future," said Bears President and CEO Ted Phillips in the team's official statement, released on September 29. Chicagoland is not the same as Chicago. For 100 years of their 101-year history, the Bears have played in Chicago proper, not the suburbs. It seems that for many, although Arlington Heights lies only 30 miles outside Chicago, it may as well be California.
"If the Bears leave Chicago and move out to Arlington, they are no longer the Chicago Bears," said junior Alice Mihas. "I feel like part of the reason that the Bears have such a strong fan base is because they are actually in Chicago. I love going to Bears games, but if the game is over an hour away, I am going to feel much less motivated to go. Also, whenever there is a home game, you can sense the excitement in the city; everyone is wearing their jerseys going out, and by moving the Bears to Arlington, I feel like the city as a whole will lose some of their love for the team."
Freshman Danny Goodman agreed with Alice. "The worst part about all of this is that true Chicagoans will know that the Chicago Bears aren't in Chicago anymore," he said.
Echoing Danny, junior Ava Falk said, "I am going to miss the livelihood of Soldier Field that I am not sure can be captured anywhere else."
"Personally, I don't like the move," said junior Kiran Garapati. "Soldier Field is very iconic and allows for many people to easily get to the stadium using public transport. Although I hate the move, I understand it from a business perspective."
"Since the city owns Soldier Field, they rent out the stadium and profit on the extremely high parking passes," Kiran said. "In addition to this, the city would not allow the Bears to build exterior things, such as shops and betting centers. It makes sense for them to move and build everything themselves."
Junior Daniel Radner thinks fans are committed enough that they will make the commute to Arlington Heights. "People will go to Arlington Heights, especially with it being right off the Metra stop," he said.
The Bears will need various approvals from Arlington Heights to build a stadium. In Arlington Heights, the Bears will own their own stadium, but it will be very expensive to build. According to the Chicago Tribune, a new stadium could cost $2 billion or more. The Bears will make more money from a new stadium that they own rather than at Soldier Field, where they rent. Owning their own stadium will allow the team to profit from the facility and campus 365 days a year—not just on the 10 days a year when there are home games.
"I'd say my biggest concern with the new venue is what will happen to Soldier Field," said senior Will Benford. "This is such a prominent part of our iconic lakefront, so I hope the city can continue utilizing the space in a productive way."
Will added, "I'm also sad because I feel like the Bears and Soldier Field go together as a part of Chicago, and now it seems they have become less Chicago. I'm sad that the Bears ownership and the city couldn't come to an agreement to upgrade Soldier Field. However, as a fan of architecture, I am looking forward to the new hyper-modern stadium I presume will be built in Arlington Heights."
With all of this said, it's not a done deal yet. Maybe Mayor Lightfoot and the Bears will work out a way to keep the Bears in the city. Or maybe the Bears have simply outgrown their current home. For now, enjoy the Chicago Bears right here in actual Chicago. After all, there are still six more home games to be played this season at Soldier Field.
Leave a Comment
About the Contributor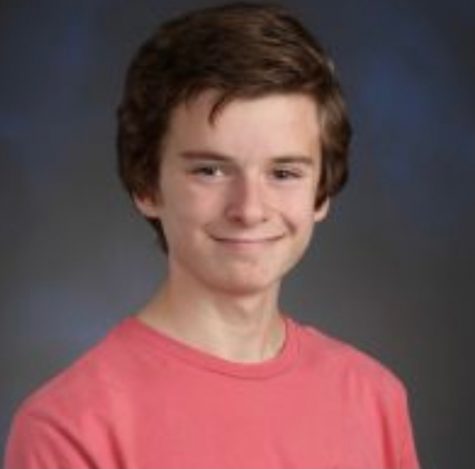 Matthew Kotcher, Arts Editor & Director of Staff Recruitment and Development
Matthew Kotcher ('23) is thrilled to continue to serve on The Forum as the Arts Editor and now as Director of Staff Recruitment and Development. Matthew,...