The Street: Fall 2018

<![CDATA[Paige Hosbein Welcome to the latest installment of The Street, where The Forum features a few of Latin's fashion-forward students. It's been quite a while since this column was last published (almost four years), but as Collette Block and Micaela Berz '15 wrote four years ago, "Get ready Latin: The Street has been repaved!" The first featured fashionista for The Street's comeback is no surprise. Sophomore Olivia Katz struts the halls in nothing but the best. In this outfit, Olivia sports a black jean skirt with leather studded boots and a bold red, high neck long sleeve–a perfect outfit to rock on a fall Friday.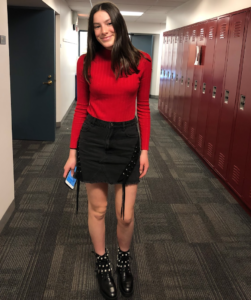 Next is junior Allie Roehm, wearing a simple, but chic outfit. She models monochrome on the bottom–black jeans with rips in the knees and short black boots that are perfect for the chillier autumn weather–paired with a cozy gray sweater.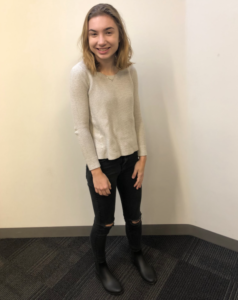 Last, but definitely not least, is Haley Weil '20 in a Commes des Garçon top, dark ripped jeans, and wedged tennis shoes. She pairs it nicely with an everyday initial necklace.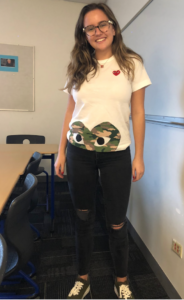 Be sure to look out for the next set of trendy students to be featured in The Street. Feel free to snap some pictures of your favorite outfits and send them over to [email protected]! ]]>