Athlete of the Issue: Megen Sanaj
Avid basketball player Megen Sanaj has made a name for herself both on and off the court. Currently a senior, Megen has played varsity basketball since her freshman year, and during that time, she has amassed more than 1,000 career points. She is committed to play NCAA Division I basketball at the University of Illinois Chicago (UIC).
Megen started playing basketball when she was 9 years old. Although she fell in love with the game immediately, it wasn't until fifth grade when she decided that she wanted to play in college. Since then, Megen has dedicated herself to a rigorous training schedule that to most would seem impossible to sustain.
"I practice six days a week for around two to four hours a day," Megen said. "I train all year round. In the winter, I have school basketball, and for the fall and spring/summer, I played for a travel team." Megen cannot play for her AAU team this spring and summer because she is a senior, so she is embarking on her own plan. "I will be training with my trainer for around five days a week, two hours a day, and do my own workouts and weight training," she said.
While this level of commitment can be draining, Megen has a very strong work ethic and holds herself to high standards at all times.
"Megen is one of the best players ever to put on the Roman uniform," Varsity Girls Basketball Head Coach Max Rouse said. "Beyond the accolades, Megen is a beloved teammate. This season, she is the sole senior on the team with few upperclassmen. Megen has helped to create an inclusive environment."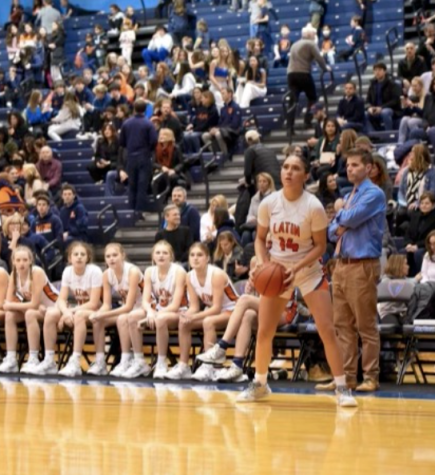 Megen has led her teammates to success in practices and in games; it is evident that her teammates look up to her.
"Megen has taught me to be aggressive and to not be afraid of making mistakes," freshman Ariel Goodman said. "She always tells me to keep shooting and drive to the hoop. Megen has taught me how to be strong."
Junior Reese Benford added, "Megen is a great leader on and off the court. She is a selfless, team player with unbelievable skill. She is a really smart player and has a great court vision."
The next stop in her plans for her basketball career after playing for UIC is going professional.
"I want to play overseas for Albania," she said. "Since my whole family is from Albania and some of my family still lives there, I want to give back in a way by playing for Albania and playing for my other 'home.' Representing who I am is important to me."
She added, "As I have played for Latin, Chicago Sky Academy, working with Chicago Sky marketing, and soon to be a player for UIC, I value this extent of loyalty. So after UIC, I want to represent the other side of who I am."
Leave a Comment
About the Contributor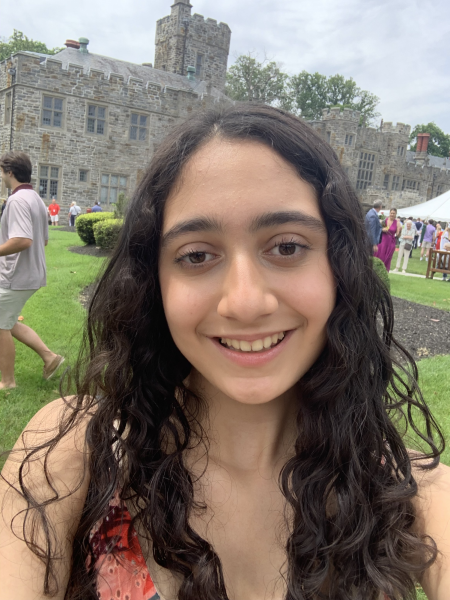 Natalie Arora, Features Editor
Natalie Arora ('25) has been writing for The Forum since her freshman year and is thrilled to return this year as a Features Editor. She looks forward...