Rankings Run Rampant: Romans Talk College
With the November 1 deadline for early action applications at colleges around the country fast approaching, Latin has once again entered into a college frenzy. Seniors are working overtime drafting essays, teachers can be found commiserating over the number of recommendations they have written, and the U.S. News rankings of every school from Princeton to Pomona and Penn State to Puget Sound are the subject of constant fixation—or are they?
What started almost 40 years ago in an attempt to compete with peer publications has become one of the most notable events in higher education—the U.S. News and World Report National University Rankings. Yet, even with all of the media attention given to the list, Latin's attention seems to be elsewhere—with one exception: Columbia University.
After a critical blog post, written by Columbia University Mathematics Professor Michael Thaddeus, called the university's U.S. News data into question, Columbia was said to have been stricken from this year's rankings. When the list was released in early September, the school was still present, just 16 places lower than it had been last year.
To many, these changes came as no surprise. Director of College Counseling Alexandra Fields said, "What has just been released with Columbia, while exciting and scandalous—there's something like this that comes up regularly."
Part of why U.S. News rankings are so easy to manipulate is that they rely on self-reported data, allowing universities to fudge their numbers with ease. Given the points Professor Thaddeus made, this is likely what happened in Columbia's case. However, the issues with college rankings run deeper than how they get their data. On many levels, the problem starts with the data U.S. News is collecting.
A large part of the rankings is based on a school's reputation, which means the lists are quite fixed. Ms. Fields said, "Schools that are at the top of the U.S. News and World Report list are going to have a strong reputation, so they're going to get a strong reputation score, so they're going to stay at the top of the U.S. News and World Report list."
In addition to peer reputation, the U.S. News rankings consider the average alumni donation to their alma mater and the size of the school's endowment. The five universities with the highest endowments are Harvard, Yale, Stanford, Princeton, and MIT—Harvard crowns the list with an over $50 billion endowment as of this year. Although they appear in a different order, these five schools make up the top five ranked universities.
This focus on wealth creates discrimination within the rankings, especially when it comes to Historically Black Colleges and Universities (HBCUs). "How have Black folks in the United States been able to build wealth, and how does that compare to white folks?" Ms. Fields asked. "So if your alumni association is entirely Black, the access to wealth and resources that that community has, because of the way that racism works in this country, is going to be very different," she said.
This discrepancy also applies to women's colleges, although in a different way. Student selectivity makes up 7 percent of the rankings, which means women's colleges are at an inherent disadvantage. "Half of the candidate pool can't apply, so [women's colleges] are never going to have the opportunity to have candidate pools that are as large as their co-ed peers," Ms. Fields said. Smaller candidate pools can mean fewer students who graduated in the top 10 percent of their class or lower average standardized test scores, either of which would hurt a school's student selectivity score.
Given the many flaws in the college ranking system, Latin college counselors focus on other factors when it comes to helping students choose schools. "In the College Counseling office, with our understanding of how those rankings work, we put no weight on them," Ms. Fields said.
That being said, many students still feel pressure about rank when it comes to choosing a school. Senior Hugh McKee said, "I think if I can get into a school that's ranked higher than one that has a program that's better for me, I'm probably just going to take the one that's ranked higher."
Part of this pressure likely has to do with one's comfort zone when it comes to colleges that are unfamiliar to them. "You want to stick towards the colleges you know—the big names, the big state schools, or Ivy League," Hugh said. However, much of this attitude is interrelated with the idea that a more prestigious school is, as Hugh put it, "for a better education" or that it "might look better on a job resume."
Many of these ideas are established and cemented before a student even walks into the College Counseling office. Senior Phoebe Krueger said, "I feel like definitely growing up, you sort of had this perception of 'everyone wants to go to Harvard.'"
At Latin, part of the objective of the college admissions process is to eliminate these perceptions. Ms. Fields said, "We work really closely with students to help develop their list of priorities, so that they can make their own internal rankings."
This mindset places a focus on helping juniors and seniors research and hone in on criteria that are important to them in a college. Ms. Fields said, "You could look at a ranking of the top 20 schools, and the variation that you will see in size, in location, in student culture, in academic philosophy, is so different, that you have to understand what it is that you're looking for."
Although each student will have their own ideals when looking at colleges, the work ethic and determination Latin instills in its students will serve each of them well beyond high school, no matter where they end up. Phoebe said, "Each college can produce an equal degree, and it's more about what the student takes and does with their degree versus what the school's providing."
Leave a Comment
About the Contributor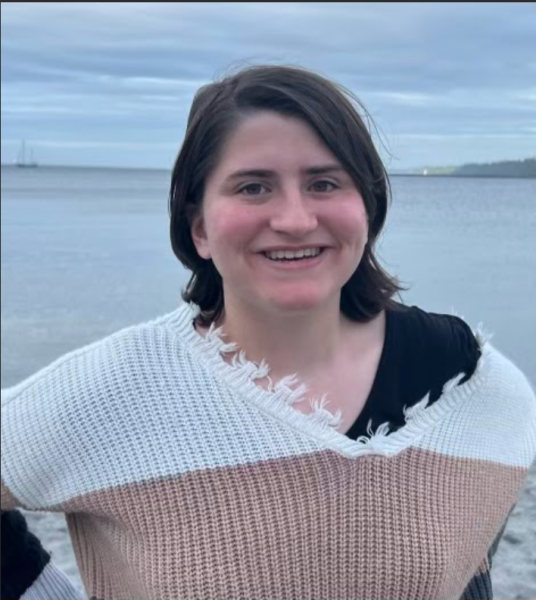 Scarlet Gitelson, News Editor
Scarlet Gitelson ('26) is delighted to be serving as one of this year's News Editors. Within her writing, she seeks to explore and understand Latin's...