Latin To Go Mask Optional Tomorrow
Beginning this Tuesday, masking in school will be optional for all community members. Latin's new policy is in accordance with guidance from the Centers for Disease Control and Prevention (CDC), Illinois Governor J.B. Pritzker, and the Illinois State Board of Education (ISBE).
In his message to the community, Head of School Randall Dunn emphasized that masking is not prohibited in school. "While masks are now optional at Latin, they are also welcomed and respected," he wrote in an email to the Latin community on Sunday.
Prior to Mr. Dunn's announcement, the Latin School Union (LSU) held a "town hall" faculty meeting in which they agreed that masking should remain mandatory for the time being. The union then proposed to the administration that Latin not lift mask requirements until April 11. With spring break ending April 4, the Union's plan would have the school unmasked one week after classes resume.
Ultimately, the administration denied this request. They did not feel legally obligated to bargain with the union in regards to masking.
In a newsletter sent on Saturday, the union wrote, "Members of the bargaining committee shared concerns and questions about revisit days, family conferences, and the lack of time to proactively prepare our students for navigating this change."
Latin's change in policy is a reflection of the CDC's change in guidance for schools, in which CDC Director Dr. Rochelle Walensky said, "We know that because children are relatively at lower risk from severe illness that schools can be safe places for children. And so for that reason, we're recommending that schools use the same guidance that we are recommending in general community settings."
The ISBE echoed the CDC's advice. In their newsletter, Gov. Pritzker was quoted saying, "I'm extremely pleased to say that because the CDC has recommended that masks are needed only in areas of high transmission, the State of Illinois will move forward to remove our school mask mandate."
Latin currently has zero active cases, supporting the administration's decision to drop school-wide masking.
Before going mask-optional, Latin allowed performers in the Upper School Musical, Chicago, to appear unmasked on stage, which was emotional and exciting for the performers. Upper School Performing Arts Department Chair Nick Baer gathered lots of input from parents on the maskless musical. "I reached out to all the cast and crew's parents and asked for any reservations or concerns about it," he said.
On a more personal level, Mr. Baer noted that he won't transition to a maskless school day very quickly. "The student body is almost entirely vaccinated, so I'm torn about it," he said. "Personally, I think I'll be a little bit slower to go fully mask-free."
Cole Hanover, who played Billy Flynn in Chicago, said he enjoyed being mask-free during the performances. "It felt so good to be able to sing and dance without constantly having to adjust a mask," Cole said.
Latin isn't the only school to welcome community members into the building unmasked. Francis W. Parker School went mask optional on Monday of this week, University of Chicago Laboratory High Schools is eliminating masks after their spring break, and Chicago Public Schools will go mask optional next Monday, March 14.
In reaction to their first day of school without masks, Parker sophomore Wren Dudney said, "I really liked the first day without masks, seeing everyone so happy and smiley was really cool."
Latin's shift to mask-optional school tomorrow marks a pivotal step to a return to pre-pandemic life. Mr. Dunn said, "This is a time for us to remain #RomansTogether and support one another with grace and compassion."
Leave a Comment
About the Contributors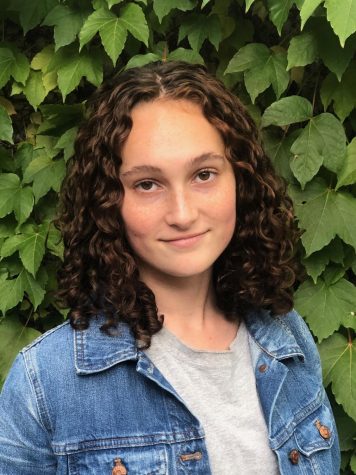 Eden Raviv, Editor-in-Chief
Eden Raviv ('23) is eager to bring relevant stories and perspectives to the Latin community, in her role as Editor-In-Chief. Eden joined ​The Forum​...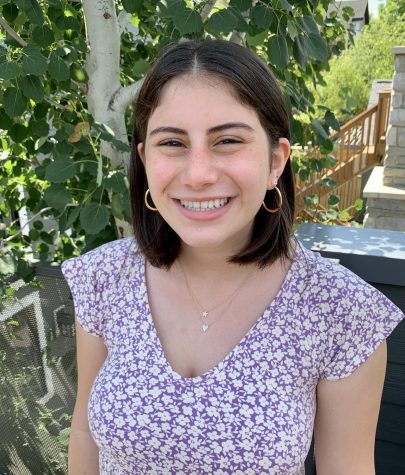 Eliza Lampert, News Editor
Eliza Lampert ('24) is a sophomore at Latin and is elated to be serving as News Editor this year. During her time writing for The Forum, she has written...