Natalie's Declassified Finals Survival Guide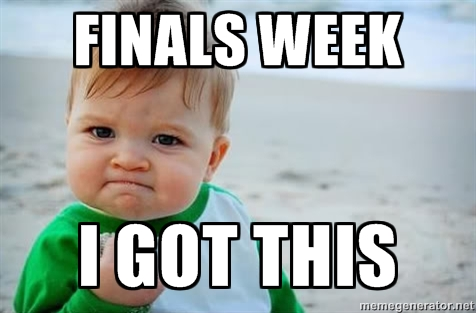 <![CDATA[Natalie Wexler Congrats Romans! You've made it to the end of the year. Well almost. The only thing standing between you and your summer plans is the dreaded F word: "finals." But don't worry. Finals is only as hard as you (and your teachers!) make it. If you are in the market for some tips and tricks to blow your finals out of the water, see below. For studying terms/equations:
Write them out on notecards and stick them on your mirror. This way, you can stare at them while you brush your teeth, do makeup, etc. For an added bonus, change out the cards every day so you can maximize the amount of studying that gets done.

Make screenshots of the material be your phone lock screen, so can see the terms/equations everytime you open your phone.

Make a quizlet and then study it in the lunch line, on your commute, etc.
For studying concepts:
Make a concept map! A concept map is where you write the main idea in the center of a piece of paper and have all of the subconcepts and minor details stemming off from it.
Before Your Final:
Do at least 30 minutes of cardio activity because studies show that working out before a test increases the oxygen to your brain and is beneficial.

Have a good breakfast, not a "breakfast of champions"– aka donuts or sugary things. Instead, eat proteins, fruits, and carbs.
After Your Final:
Celebrate! Congratulations! You made it to the end of the year.
]]>