Incoming Head of School Resigns from Current Role, Latin Board Remains Supportive
Following the recent news that Latin's incoming Head of School Thomas Hagerman resigned seven weeks early from his school superintendent job in Scarsdale, Latin School Board Chair David Koo reiterated the Latin Board's "full confidence" in Dr. Hagerman.
Mr. Koo, in a response to an inquiry from The Forum, said, "We look forward to him joining us as Head of School on July 1." Current Head of School Randall Dunn shared the same statement with The Forum.
Dr. Hagerman resigned May 6 from his role as superintendent of Scarsdale Union Free School District following commotion over IRS penalties to his district as a result of payroll tax errors.
In a letter addressed to the Scarsdale community and attached at the bottom of his separation agreement with the district, Dr. Hagerman said, "The IRS issue has become a major distraction."
He added, "Although I have already resigned my position as superintendent of schools, effective June 30, I now feel it is best to do so more immediately in order for the District to keep its focus on students and a successful ending to the school year."
As a part of his separation agreement with the school district, Dr. Hagerman has agreed not to provide additional responses to "inquiries regarding this Agreement." However, he did write to The Forum, "This will not affect my onboarding here at Latin, except to perhaps allow some more time for transition activities."
The Scarsdale school board has appointed a special investigator to look into the "timeline and communication" of the payroll tax errors and IRS situation.
However, the separation agreement prohibits both parties from filing lawsuits against the other. "The District … hereby releases and forever discharges Dr. Hagerman from any and all known claims it may have against him … arising out of his employment as Superintendent of Schools."
View Comments (1)
About the Writer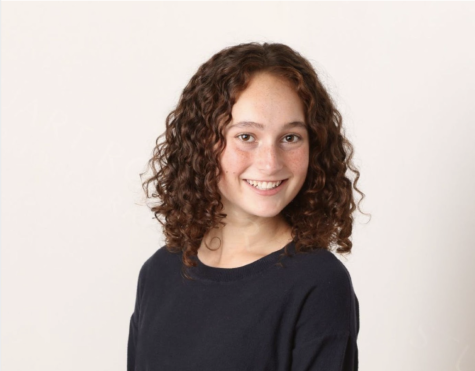 Eden Raviv, Editor-in-Chief
Eden Raviv ('23) is eager to bring relevant stories and perspectives to the Latin community in her second year as Editor-in-Chief. Eden joined ​The...