Latin Increases Tuition by 3.9%
Latin recently announced a 3.9% increase in tuition for the 2021-22 school year. Given that the pandemic has caused financial pressures on many families and has resulted in limited in-person learning, some might ask: Why did Latin increase tuition for the next school year?
The high cost of tuition at private high schools and colleges has become a national focus during the pandemic. In October, Bloomberg reported that parents at The Dalton School in New York City were up in arms over the school's $54,180 tuition for online classes, demanding that students return to in-person learning. (Tuition for Latin's Upper School this year is $39,585.)
Colleges across the country are under similar pressure. While MarketWatch reported last fall that many colleges with large endowments were moving forward with planned tuition increases this school year, some colleges have since announced tuition discounts of 10% to 30% for the spring 2021 semester.
Meanwhile, some Latin parents have vocalized reactions to the tuition increase. Nancy Dwyer, president of Latin's Parent Association, said, "Parents have reached out to discuss this increase. These are fruitful discussions, as I'm able to reiterate the reasons behind the increase and share some of the financial challenges the school has faced this year."
The email announcing the 3.9% tuition increase noted that Latin is projecting over $2.2 million in pandemic-related expenses this school year, and is budgeting $1 million in related expenses for 2021-22. As a result, the school expects to operate at a deficit both this year and next.
In an interview with The Forum, Chair of the Board of Trustees David Koo provided an explanation of the process and the numbers supporting the Board's decision to increase tuition. "The process the Board conducted in deciding the tuition increase for fiscal year 2021-22 is the same process we conduct annually," he said.
To make an informed decision each year, Koo said, "The Finance Committee and Board evaluate a significant amount of information including historical tuition levels, trends at Latin, and local leading peer private schools as well as those at national independent schools in our peer group."
In terms of the numbers, Koo explained that tuition generally makes up approximately 80% of the school's revenue, while annual fundraising is about 8%, and endowment payout, investment income, and long-term gifts are another 10%. So, he said, "Tuition alone falls short significantly of paying the cost of a Latin education."
Latin's 2019-2020 fiscal year—which, of course, was far from a "general" year—actually saw a higher dependence on tuition, according to the school's annual report. Tuition made up $42.048 million of Latin's $46.851 million in total revenue, or about 89.75%.
Mr. Koo continued, "Latin's wonderful and committed faculty and staff are the largest expense of the school, representing about two-thirds of total costs. We seek to attract, retain, and compensate great talent at competitive levels, which we also benchmark. Annual raises to our people are in line with annual tuition increases."
Mr. Koo explained that the millions of dollars in projected COVID-related expenditures were actually not a significant factor in the tuition increase. This year, like every year, the driving force that increases tuition is salary increases. Inflation currently plays a minor role in salary increases, as the rate of inflation in the U.S. is currently only 1.4%, making the tuition increase more than double the rate of inflation this year.
When asked what comprises the $2.2 million in pandemic expenses and how that relates to tuition, Mr. Koo responded, "The biggest component of the increased [COVID-related] cost is related to people, and Latin's faculty and staff." For example, he said, additional proctors and staff had to be hired to assist in the remote setting.
Regarding all COVID-related expenses, Mr. Koo said, "That cost will result in us running at a loss this year. And we aren't charging families for that. For next year, the tuition increase is the same as it was last year. And next year we will also operate at a loss. We are trying to take a long-term, balanced view on tuition." Mr. Koo continued, "We know that for many families, it's a tough year. We are empathetic to that, but we also need to be balanced. We need to take care of our faculty and staff." He added, "We are fortunate to have cash reserves to help us get through these difficult years, and our tuition increase is not covering our higher costs this year or next."
Michael Szczepanek, Latin's chief financial officer, provided specifics in regards to Latin's COVID-related spending. He wrote via email, "The majority of the projected $2.2 million of pandemic related expense is tied to three categories: IT (iPads, bandwidth, licensing, classroom AV), facilities (PPE, saliva screening—which costs over $200,000—and adaptation of the US for the 3rd and 4th grade classes), and personnel (nursing/medical, contact tracing, onsite subs, bridge program, remote support, travel subsidy)." He pointed out that some of these costs will be offset. "Throughout the pandemic, various programs, activities, and events have been deferred or altered in a way that resulted in some cost avoidance from co-curriculars inclusive of athletics, to on-campus assemblies and events such as Homecoming."
As described in a Forum article published in 2015, Latin's annual tuition increases are also tied, to some extent, to the size of the school's endowment fund. The fund is made up of contributions from the Latin community that are invested and generate an extra source of income for the school. As shown in a 2017 Forum article, before endowment income became a meaningful component of the school's annual budget, Latin increased tuition annually by approximately 7%. Now, thanks in part to a much larger contribution from the endowment to the school's annual budget, tuition increases have been closer to 3%.
So why can't the endowment fund help cover pandemic-related expenses or salary increases instead of raising tuition in this unprecedented year?
Mr. Koo explained that the school's policy is to withdraw 4.5% of the endowment's value to help fund the school's budget each year, and that the endowment fund earns roughly 4.5-5% on an annual basis (adjusted for inflation). So, if Latin withdrew a higher amount to cover COVID-related or other expenses, he said, "That is not sustainable because we would draw down on our endowment. Also, the families who made those endowment gifts are current and former families. It is their gift to have funds for the school's future indefinitely. So if you take out more of it each year than what is sustainable, you are not making good on what the donor's intent was."
In The Forum article published in 2015, a former chief financial officer at Latin suggested that if the school could reach its goal of raising $50 million for the endowment, tuition increases could get smaller. And yet today, even though Latin's endowment exceeds $60 million, the latest tuition increase is actually higher than the rate of increase back then (a 3.9% hike for next year, versus 2.75% in 2015).
The Forum asked Latin's current CFO why the tuition increases are higher today than they were five years ago. Mr. Szczepanek pointed to the rising costs of paying teachers and other rising expenses. He wrote, "To ensure we can continue to recruit and retain outstanding faculty, we must provide competitive annual salary increases and quality benefits. Latin's compensation costs constitute about two-thirds of total expense. With tuition comprising approximately 80% of gross revenue, it is clear that an increase in compensation will require an equal to greater increase in tuition rates, which will account for rising expenses in other areas, such as technology and challenges of an aging infrastructure."
Latin's decision to raise tuition is not unique. According to Mr. Koo, Latin participated in a survey with its peer schools, a group of highly-esteemed private schools across the country, including Francis W. Parker, and 95% of those schools plan to raise tuition for the upcoming school year as well.
How the pandemic will impact the 2021-22 school year is unclear. Mr. Koo said, "We are hopeful to be fully in school, but even when we are fully in school, until the vaccine is widely administered, there will be some elements of how we operate today still here next year—whether that be social distancing, masking, cleaning protocols, or testing."
View Comments(1)
About the Contributors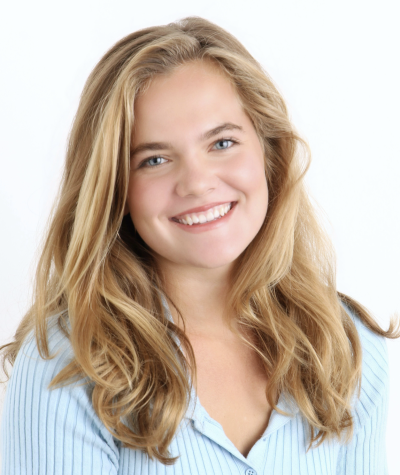 McLaine Leik, Managing and Standards Editor
McLaine Leik ('23) is thrilled to serve as The Forum's Managing and Standards Editor this year! She has been writing for The Forum since her freshman...