2020 Nazi Mind Trial Simulation Goes Virtual
Ever since the inception of Latin's Nazi Mind sophomore history course, the class has culminated in an annual simulation of the Nuremberg Trials. In the early years, the trials were held at school, but in time they were moved to the Daley Center Courthouse in downtown Chicago. As with most events in 2020, though, the trials, which were held earlier this month, were virtual this year.
While the virtual format could be seen as yet another disappointment of the school year, students and teachers have been working to find the positive aspects of experiencing the trials online.
"[Conducting the trials virtually] has really helped me understand what is important about education and the process of learning," said Ernesto Cruz, who teaches Nazi Mind along with Matthew June. "Dr. June and I had to think about what the heart of this class is, what makes it unique, and what makes it good. It's not the Daley Center."
The Nazi Mind class has been offered at Latin for 43 years and was founded by Ingrid Dorer Fitzpatrick, who still teaches at Latin today. The class focuses on both the psychology behind committing egregious acts and also the history behind the Nazi Party and the Holocaust. Students sign up for the class each year in eager anticipation of the 12-to-14-hour simulation of the Nuremberg Trials at the semester's end.
"The Nazi Mind trial was an experience that I'll never forget," said junior Ella Reese-Clauson, who took the class last year. "I feel bad for this year's Nazi Mind students, because the best part of the class was that day. While they might get a pass on some of the stress, they'll miss the fun of being with their friends, and it will definitely be less memorable."
However, while those who were able to do the trials in person in the past feel that this year's students are missing out, that does not seem to be the shared sentiment among students who participated in the virtual trial.
"I really enjoyed it," said sophomore Catherine Hubbard. "It did not feel like a disappointment, and in the end, I got everything I wanted to out of it." Sophomore Halley Caplan agreed, saying, "I think that the trials are going great. I think that the fact that it is online doesn't affect the prosecution or the defense."
Some students and teachers have recognized components of the trial that were improved in the virtual format. Dr. June explained that more students than usual were able to have family and friends at the trial to support them. In past years, not as many people have been able to attend because of inconvenience. "We had about 50-plus attendees watching on Sunday, which was great," said Dr. June.
In past years, the trial has taken place over one long day, but this year it was spread over an entire week. "We are not doing it all on one day, which has been less demanding on everybody," said Dr. June.
Catherine emphasized this point. "The best thing about [being virtual] is we are able to split everything up so we were not sitting online all day on Sunday," she said.
Regardless of how well the trials went, the virtual Nazi Mind class certainly had its downsides. "I worked with a partner, and it would be a lot easier to work in school than out of school," Halley said. "It took a lot of coordination. If I even just had a quick question, it required a lot more work."
Dr. June agreed. "Students have had to do more work to track me down and ask questions."
While the virtual trials could be seen as another letdown of 2020, students stayed positive, given the circumstances. "The students put in their all," said Dr. June. "Any additional challenges that they faced did not reflect in the work that they did this semester."
Leave a Comment
About the Contributor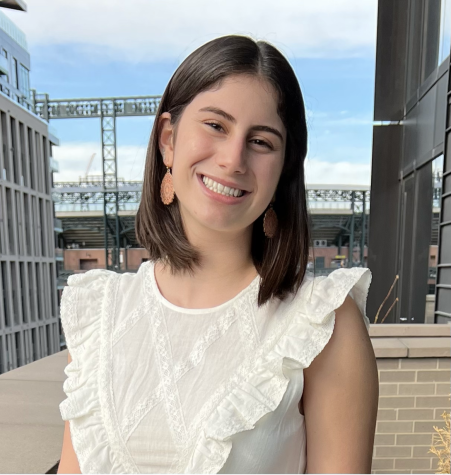 Eliza Lampert, Editor-in-Chief
Eliza Lampert ('24) is a junior at Latin and is looking forward to serving as one of this year's Editors-in-Chief. During her time writing for The...