Teacher vs. Student Response to Upper School Going Back
On September 30, Head of School Randall Dunn announced that Upper School students will be returning to school at 25% capacity. Since then, both students and teachers have had time to absorb this information and take into account what it means for the Upper School.
The mood appears to be one of cautious optimism.
On the positive side, students and teachers say that returning to in-person learning offers the opportunity for connection and a hands-on approach to education that is lacking in a remote learning environment.
But there are many concerns.
Chorus teacher Gabriel Di Gennaro, who teaches both Middle School and Upper School, said he is wary about returning full time. He has already had to quarantine for two weeks due to a positive COVID-19 case in the Middle School. "Quarantine was tricky because we knew that when we went back in-person there would be more cases and inevitable quarantines," he said.
Several students have echoed this apprehension.
"I feel that I will not be able to learn as much if I am constantly moving back and forth between being in quarantine and at school," said senior Claudia Ballen.
Junior Arjun Singh expressed similar concerns about safety within the school. Arjun said that although positive COVID-19 cases are inevitable in this time, they still make him increasingly nervous to attend school.
Several teachers expressed sympathies to students and made clear that they understand the frustrations that go along with attending school during a pandemic: constantly having to wear a mask, having to keep a six-foot distance from your peers, and eating with a face shield.
But they emphasize that these measures are necessary.
"It is going to be important that everybody adhere to all of the safety protocols," said computer science teacher Ash Hansberry. "We all know that it is hard to keep a mask on all day and weird to talk to your friends from so far away, but in order to stay at school, we have to make sure we follow all the rules."
Upper School math teacher Nichol Hooker raised similar concerns.
"I hope that students take the decision to return to school very seriously and do everything within their control to make good choices and keep the community safe," Dr. Hooker said.
Many students have said they are tentative to return to school due, in part, to a lack of communication from the administration. "I just need more information on returning back to school," Claudia said. "I am confused on what that will entail."
Elsie Cohen, a freshman, agreed. "School never told students what teachers will specifically teach classes in person."
Some students say they would be thrilled to be back in the building on a regular basis, but only with a better understanding of what school days might actually look like.
Since the beginning of the pandemic in March, many Latin community members have wanted to be back in school. Nonetheless, Dr. Hooker said, "being at school is going to feel very different. People are excited and hopeful, but the reality of what school is going to look like is going to be totally different from what we remember."
Students and faculty say they are eager to return to see fellow teachers and classmates but are attempting to keep expectations low.
"Ultimately, for me, it is worth it to give a try," Mx. Hansberry said. "I am optimistic and want to do the best I can."
Leave a Comment
About the Contributor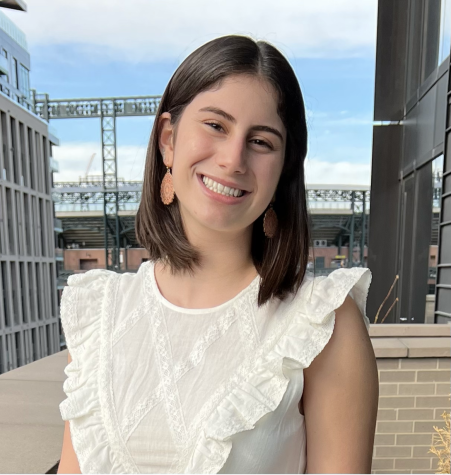 Eliza Lampert, Editor-in-Chief
Eliza Lampert ('24) is a junior at Latin and is looking forward to serving as one of this year's Editors-in-Chief. During her time writing for The...