Keiara to Write a Letter Demanding Change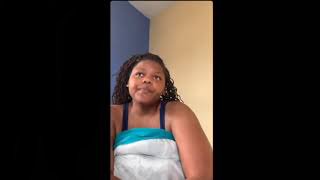 Things Need to Change
"I'm fed up and somebody's got to do something about it and it might as well be me." Resurfaced incidents of racism, coupled with years of frustration with the Latin experience, sparked Keiara Stallworth, class of '20, to demand for change. Inspired by the Survivors of Latin Instagram account, Keiara posted a video last Sunday encouraging members of the community to share their stories of racism, prejudice, and bias with her. She will use these stories to write a letter to the Latin administration shedding light on the issues with the school and listing the changes that Latin must make.
While Keiara knew that racism and prejudice were large issues at Latin, she has been overwhelmed by the responses to her video. "I got a bunch of dms, text messages, Snapchat messages, people were coming at me from every direction," she says. "I honestly did not think that the amount of people in contact with me would be that big."
Instagram @thisis_lyfe
In the video, Keiara said that she hoped to get the letter out by the end of the week, but with so much information to sift through, she had to push writing back. "I want to start this weekend, for sure," she says. "I'm writing everything down that people have sent me and compiling them into notes. I've really got to have some time to put my head down and really think about it because I want it to be impactful and I want it to have so much meaning so it's going to take some time to write."
While Keiara has personal experiences with racism and bias at Latin, her letter will include stories from people of many different backgrounds and identities, demonstrating the pervasiveness of the issue. "This is not just my story; this is everybody's story. I only have my own experiences to draw from, but having everybody else's opinions from different grade levels, even alumni, has been helpful in that the school can see a whole slew of people really coming together to express their frustration." This diversity of perspectives extends to the group of editors, as Lily Weaver '20, Briannah Cook '20, Tucker Jones '20, and Marin Creamer '22 will review Keiara's work.
Similar to the Survivors of Latin, Keiara recognized the difficulty of sharing these painful stories, and plans to preserve witnesses anonymity. "I wouldn't share out their names or grade levels or anything like that," she says. "At least I know who it's coming from and I can empathize with them and talk to them about it," she says. "Now that they've at least gotten it out to one person, having it go out to a bunch of people that they possibly don't know, like the board of trustees, could be too much of a vulnerable spot."
Keiara's ultimate goal in sharing these stories is inciting change. "I was going to take the stories that people are telling me and formulate that into things that need to change." As for what that change might look like, she says, "there needs to be more transparency. The students just need to be more aware of what's happening and vice versa with the administration and the board of trustees." The school needs to do a better job of supporting students with a wider range of financial situations, and she says, "There are a lot of improvements that need to be made, especially for those BIPOC people and people who are not wealthy or anything like that. People who are on financial aid, or people that do need extra financial support when it comes to looking for colleges and trying to get scholarships."
Keiara believes that it is in Latin's best interest to make these changes as soon as possible. She points out, "in order for Latin to keep running it needs its students, and if people don't feel comfortable coming to Latin and feeling like they have a safe space at Latin there can no longer be a school." While Keiara believes that a Latin education is a powerful tool, she questions whether this education is worth enduring Latin's often toxic social environment. "Latin provides a wonderful education there's no doubt about it, and at the same time, I don't think it's worth it at the cost of being miserable or feeling like you don't belong," she says. "I still want people to have a good education because of the future opportunities that they will have so you've got to nip the problem in the bud and you have to fix it. That's just the bottom line."
After enduring Latin's exclusive environment for nine years, Keiara has come to some conclusions. "I would not recommend Latin to people I care about, anybody who is BIPOC, anybody who is not financially well off, I wouldn't recommend it, not at this point, not without change." For Keiara, the Survivors of Latin posts were painful to read because of how much they resonated with her experiences. "I've also experienced these things," she says. "Something I read yesterday that hit home was the Cabrini Green situation and how a teacher said something like that, and I'm like, I grew up in Cabrini Green, and that's just so offensive. You have no idea where people come from, and then to say stuff like that, and to put people down because of where they live, it's just crazy. To put a part of my identity down like that it just hurts, it really does."
As much as she is frustrated with the school at large, Keiara believes that the administration will be responsive to the changes she proposes. "I am fully confident that the board is on our side. There's probably going to be a meeting surrounding that which I'm more than happy to have. I am more than willing to have that tough conversation because it needs to be had and I know that it's going to be uncomfortable."
When the letter is finished, it will be both sent to administration and posted on the Forum's website. "Administration, board of trustees, I want everybody to know what's been written." She says, "It's for the people that still go to Latin, there are people that I absolutely care so much about, and I want it to be better for them. I want it to be better for the people after them, people that I don't even know. I want the education to be worth the same as the experience."
View Comments (1)
About the Contributor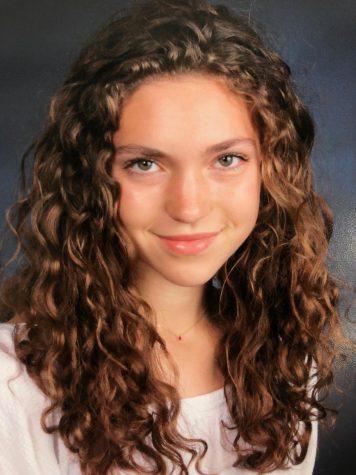 Beatrice Parr, Editor-in-Chief
Bea Parr ('21)  is a senior at Latin and is very excited about serving her second year as one of The Forum's Editors-in-Chief. In her articles, she...