Spring Sports Are Finally Here!
<![CDATA[

Eli Aronson

After plenty of rain and even some late-April snow, May has finally arrived. If you can look past the fifty-degree-and-cloudy days with a chance of rain, spring sports are, in fact, well on their way. Spring athletics have the most participants, which is mainly because there are twelve different sports in session. As some teams will shortly begin their march to state, here's a quick look at how all the teams are doing.


Boys' Lacrosse has had a great start to the season. Led by captains Max Norris, Benny Cartwright, Callum Bondy, and Joe Kennedy, they're currently 3-3 on the year. Norris credits team success to the freshmen for their "growth and improvement" on the team. Their next game, which will include a sleeveless Charlie Weiss, is at the Lincoln Park Turf on Saturday, May 4th, against their rival Taft.


Girls' Lacrosse Club has made great strides in the wake of their past season. Lead by three junior captains, Emily Breitenecker, Abby Maechling and Charlotte Ryan, the team has significantly improved with the help of their new coach. A new, intense attitude will drive the team as they continue their season. As Emily says, "We are in our transition phase, with the hope to become a varsity sport next year and continue to build the level of skill." Girls Lacrosse next plays on Thursday, May 2nd, at 6:15 at Northside!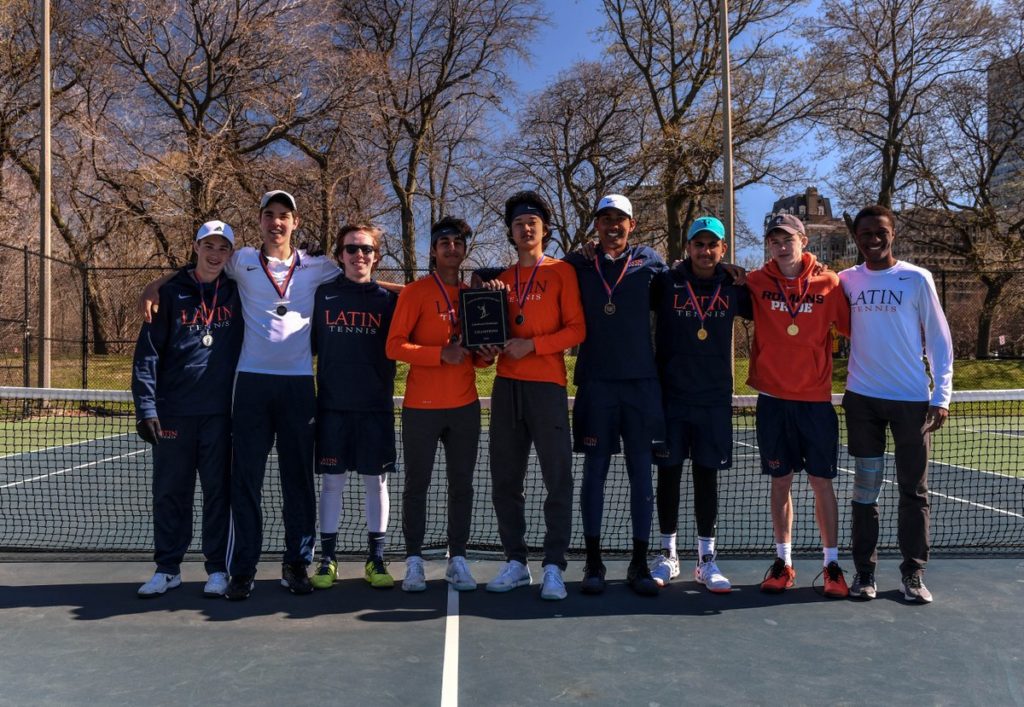 After the last two successful seasons placing second and third in 1A state, Boys' Tennis was bumped up to 2A amongst the monsters of New Trier and Hinsdale Central. Led by captain Jonathan Wuyan (Soundcloud: j.wuyan) and Tej Bahri (not a soundcloud rapper), the team is undefeated and has two tournament wins on the year, including a win over New Trier. Sectionals start May 17th.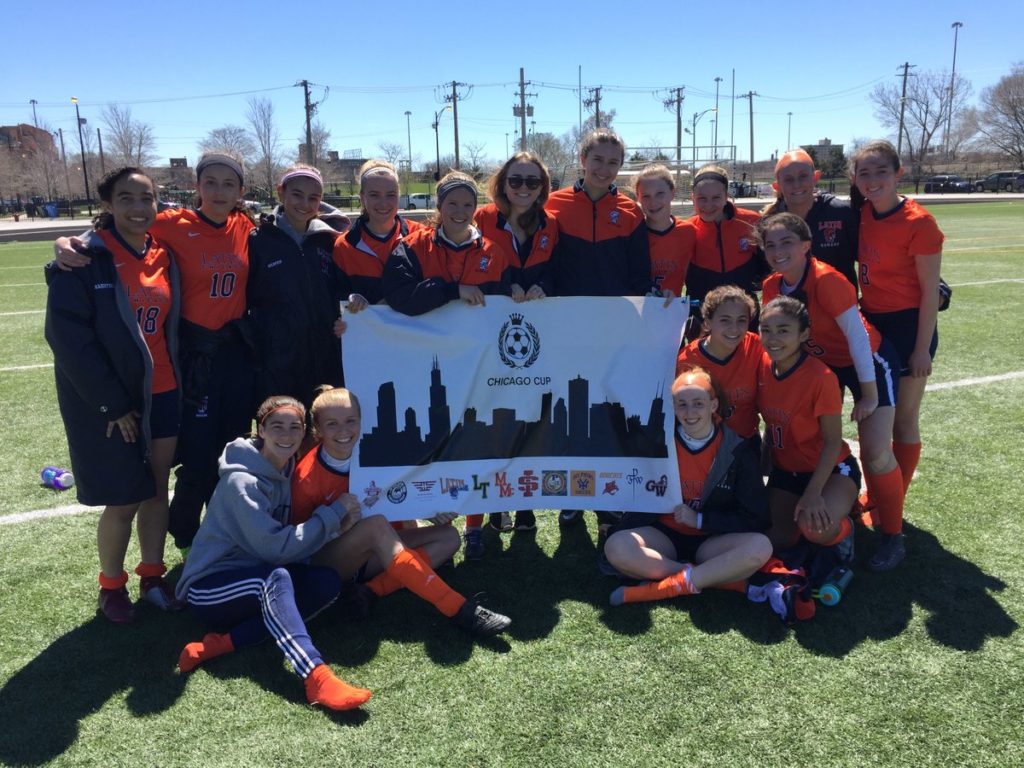 Girls' Soccer has been limping through the season, as almost half the team has been injured, but members of JV have stepped up – big time. Led by senior captains Jessie Sulger and Charlotte Cronister, the team keeps improving and learning: "Even through the losses, our team dynamic remains strong" said Sulger. So far, they have posted a 9-2-2 record. In what is most likely Coach Bower's last season, Girls' Soccer is destined to make a deep run into the state tournament. Senior day is May 6th at the turf vs North Shore!

After a rough start to the season, Boys' Baseball is starting to turn the corner. Led by senior shortstop and captain, Jack Tempone, they have posted a 2-9 record so far, but more importantly a 2-2 ISL record. The team had a tough non conference slate with tons of road games, but now, in the comfort of the Lincoln Park fields, wins are starting to come. Captain George Landsberg, who hit a home run against U-High this year, credits the team success to their new motto, "Shrake be like." Similarly to the Varsity squad, JV is also starting to turn the corner at the right time. For more updates on JV baseball, please read Coach Baer (Former Latin Third Basemen) and Coach McArthur's game summaries under the JV Baseball page. Come out to watch Varsity as they take on U-High, Friday, May 3rd at the Lincoln Park Fields!
On the other side of Lincoln Park, Girls' Softball is playing as well as anyone. After losing a star studded senior class last year, the veteran leadership of captains Hannah, Stephi and Joyelle has taken charge. They have won 2 out of their last 3 games and don't plan on cooling down anytime soon. Come out to the Lincoln Park Fields on Thursday, May 2nd, as they take on arch rival Parker!

Girls' Track, may be on their way to be Latin's most successful spring sport. With records being broken, most of which by underclassmen, and a reigning state champ, there is a lot to look forward to. In the midst of lots of youngsters, senior captain Abby Kubert seems to be loving it, saying "It's been so fun having a new generation of runners on the team!" In terms of records, sophomore Francesca Sacchetti now has the all time Latin pole vaulting record, while newcomer, Freshman Ava Parekh, has broken the school 1600m record. Reigning state champ Marianne Mihas has also broken the school 800m record. That's a lot of records being broken! Looking forward, the 4x800m squad of Clare Hardiman, Olivia Syftestad, Bea Parr, and McKenna Fellows, has a "strong chance to make state finals," Mihas mentioned.

Boys' Track, which some may know as Boys' Cross Country but on a track and circular, is also ready to win. Like a lot of other teams, they feature a lot of youth with sophomores and freshmen leading the way. With that said, senior captain Pekky Nzegbuna has found his leadership role by setting the mark in 110m high hurdles, and with a chance to end his career by breaking his own school record. Freshman Harry Woodprince is the eighth fastest freshman in the state for the 1600m and hopes to leave the season with some awards. The ISL conference meet is next saturday and Sophomore Peter Bernhardt has his mentality set: "We're looking to win."

Going back indoors to the field gym, Boys' Volleyball is quietly having themselves a nice year. With limited gathering time, captain and Junior Prefect Michael Meagher has not been able to keep the student body updated on the season. So here it is: Led by Meagher and his co-captain, senior Henry Markarian, they are 7-6 with a marquee win over Nazareth Academy. Another very young team, Meagher says, "this year's team has a more mature approach, which has led to greater success." Check out their next home game on Thursday, May 2nd, at 5:30 in the Field Gym.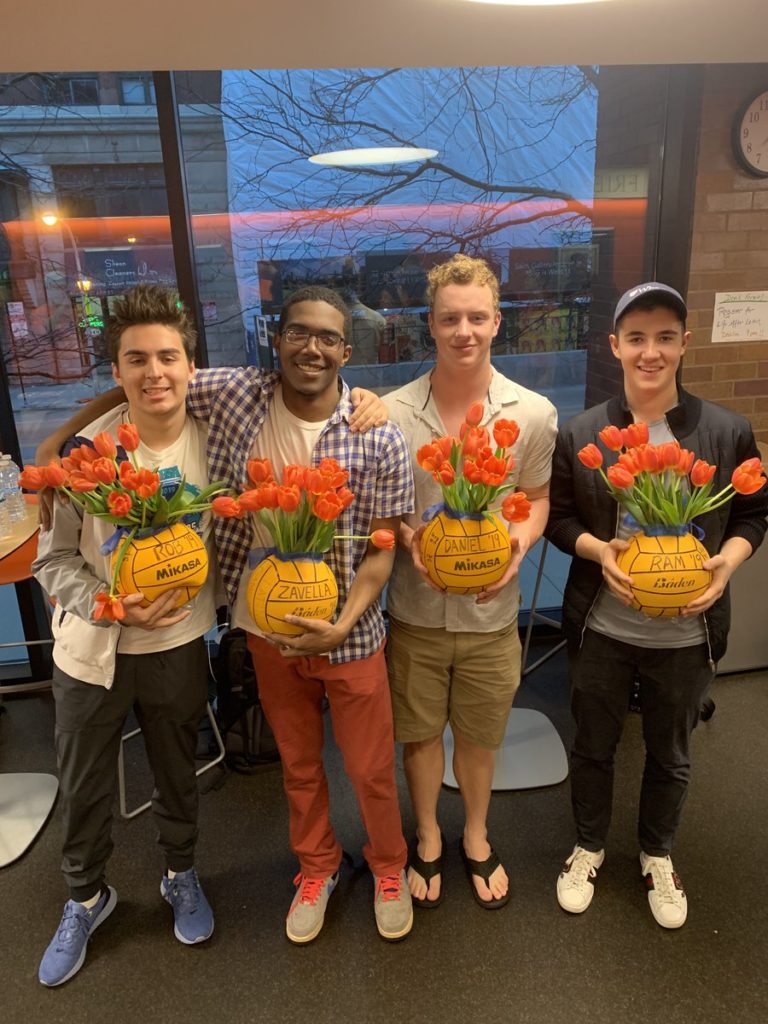 Boys' Water Polo came into the season with high expectations. Led by senior captains Rob Kelly and Daniel Schwartz, greatness has been on the horizon. Here's a season summary from Schwartz:


"Going into the water polo season the team had exceptionally high hopes, both in our team dynamic and our rankings, compared to past years. A new coach, Hannah Meyer, with extensive coaching experience, came on board. And a few team members––Cole Lindemann, Ethan Episcope, and Tucker Jones––have been perfecting their game during the off season. While we have a team that is ranking better and performing at a higher caliber than past years, our season is currently comparable to Duke's basketball season. Lots of people had foreseen us going undefeated, but we have played some tough and mistake-filled games. We were supposed to beat Whitney; Duke was supposed to beat Gonzaga. What can you do. Let's just hope we don't have an incident like the one with Zion's shoe… with our speedos."


On the other side of the Greg Baker pool, the Girls' Water Polo squad is super young, yet having a very strong season. Jolie Walker, goalie and captain, has saved over 100 shots this year with games still left on the schedule. Sophomore Alexa Sreckovic credits "the support of our captains [Jolie] and Summer Abraham keep us going even when we aren't winning every game." Freshman have also been crucial on the offensive attack this year. While seniors Abraham and Emily Bernhardt went through senior day last Friday, this young team is poised to make a run to sectionals starting May 6th.


Although they don't get a lot of attention, Ultimate Frisbee Club is off and running. Having lost quite a few seniors last year, captains Matt Hurley, Zach Gonzalez, and Gabriel Moreno took over the reins this year. Junior Ajay Raigaga loves the "balance of old and young on the team this year." After a slow 0-4 start to the season, the squad found a win and has a 1-5 record.


As the end of school inches closer, make sure to follow all of your Romans as they make their way into conference and state playoffs. Go Romans!


]]>