2017 Golden Globes Not So Golden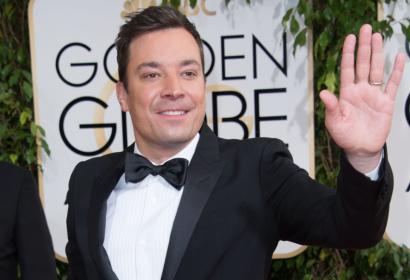 <![CDATA[Natalie Wexler Ahhh. The Golden Globes. The time when all of us regular, Latin students can watch Hollywood MVPs and wannabes dine on food that is almost comparable to the food in the caf while hoping to win a Golden Sphere on a Rectangular Base. First of all, let me say that mostly everyone looks fantastic, and everyone is more dressed up than I am. Please excuse me for a moment while I go change into a more stylish pair of sweatpants. With every awards ceremony, there are winners and losers: The Winners:
Pharrell Williams– Not only did he wear a beanie to the red carpet (if you can wear it on the red carpet, it can work anywhere) but he also kept his cool when Jenna Bush Hagar mistakenly referred to his movie "Hidden Figures" as "Hidden Fences."

The Opening Number– I love it when opening numbers are funny, have decent lyrics, and are in La La Land style. Major key.

Tracee Ellis Ross is absolutely wonderful. She won for Black-ish, and if you aren't watching Black-ish yet, I wonder what better things you have to do on Wednesday's between 8:30 and 9:00 PM.

Ryan Gosling for La La Land (aka the Hamilton of movies)–  the speech that he gave was so touching and wonderful, especially the way that he acknowledged how badass his wife Eva Mendes is.

Viola Davis for giving the teacher glare before she started reciting a poem for Meryl Streep.

My First Job segment because it showed us all that the superstars once began in mundane jobs and that you can really do anything.

La La Land. No explanation is needed here, but they did win everything they were nominated for and set a Golden Globes record!
The Losers:
Name Mishaps. It seems that the theme of the evening was messing up and mixing up names. From Jenna Bush Hager creating a movie called "Hidden Fences" (a hybrid of the movie Hidden Figures and Fences) starring Pharrell Williams to Al Roker calling Jessica Biel, Jessica Alba.

Whoever named their kids Angelica, Phoenix and Water. Did they take a dictionary, open up to a random page and choose whatever word they landed on for the names of their children?

Billy Bob Thornton's victory speech featured a joke about track and field that made as much sense as me being on track and field. Don't worry, we are all confused. Also shoutout to BBT to insulting the Hollywood Foreign Press (the people who put on the award show) by saying that it's one thing for people to talk about people that do things, and it's another thing to actually do something.

The chair placement. The chairs and tables are way too close together and a good 45 minutes could be shaved off of this show if there was more walking room.

The phrase "we didn't think anyone would like this show/movie."

Sofia Vergara mispronouncing annual as anal multiple times was cringeworthy.

Carrie Underwood's dress for resembling something out of a 3rd grade art classroom or beginning cake making class.

People who spent a majority of their speech saying that they weren't going to name everyone's names so they didn't offend anyone.

"Hidden Figures"- a movie about the brilliant African American females that helped with launching John Glenn into space was mistakenly referred to as "Hidden Fences" the entire night. Adela Danzeem, looks like you have some company!

Tom Hiddleston. I am sorry, your speech had great intentions, but was executed so poorly.
The Honorable Mentions:
Some actor had a bracelet with a bottle of Purell underneath his tuxedo arm. This is a joke within itself.

Jimmy Fallon's monologue. Since the Teleprompter went down, Fallon had essentially lost his script. But because he stayed so cool, calm, and collected, the situation turned out helluva lot better than Mariah Carey's New Year's mishap.

When Damien Chazelle (screenwriter winner for La La Land) won the award he went in to kiss his wife Olivia on his right while Emma Stone was leaning in to give him a hug from the right. What ensued was more awkward than eating a cupcake with someone's face on it.

Meryl Streep. Her speech was amazing, but I took issue with the fact that she emphasized how we shouldn't make fun of people, yet she went on to make fun of football and mixed martial arts. It was a bit hypocritical. But other than that her speech had a beautiful message and was one of the most elegant things said about the 2016 election.
The biggest loser tonight was the Golden Globes viewers. Somebody owes me five hours of my life back. For the most part the humor completely missed the target. Very little was laugh-out-loud funny. The reason for the thundering laughs in the ballroom? The Moet and Chandon champagne that was flowing all night. ]]>