The 2023 Met Gala: Costume and Controversy
Each year, on the first Monday in May, the Met Gala presents the biggest fashion event of the year, bringing together hundreds of A-list celebrities under one roof. For many, the evening may even be considered the Super-Bowl of fashion. The star-studded event raises money for the Metropolitan Museum of Art's costume department, but the event is best known on social media through Vogue's Instagram posts and Snapchat's "Who wore it best?" polls. Despite all of the publicity, no one knows what they actually do at the Met other than smile and take pictures.
As with every year, there is a dress code to inspire the attendees and designers. This year's theme was "in honor of Karl," referring to the fashion icon Karl Lagerfeld. He died in 2019, and left an incredible legacy in both fashion and photography. Most notably, he was the creative power behind the revival of Chanel, while also doing freelance design for luxury brands like Chloe, Valentino, and Fendi. In addition, his photography was published in fashion magazines and Chanel advertisements.
Of this year's attendees, there was a wide range of interpretations on display—actor Jared Leto arrived dressed as a literal cat and singer Lil Nas X came wearing only underwear and silver body paint.
During his life, Lagerfield faced his fair share of public scrutiny for his controversial opinions. In a Numéro Magazine interview in 2018, Lagerfeld made multiple sexist claims in regards to the #MeToo movement, in which female celebrities spoke out against sexual assault. Lagerfeld said he was "fed up" with the movement, and also stated, "​​If you don't want your pants pulled about, don't become a model!" The designer also made comments in previous interviews degrading plus-sized models and speaking against gay marriage, among other topics.
The juxtaposition between Lagerfeld's legendary career successes and his problematic opinions poses an age-old question of whether we—or in this case the Met Gala—can or should separate an artist from their art.
In response to the gala's decision to feature Lagerfeld as this year's theme, junior Laine Reshefsky said, "I think it's wrong that the Met did that. Obviously, information was out there about the hurtful things that he did, and I don't think his designs or fashion can make up for what he did."
Many students, when asked about the controversy, said they were unaware of Lagerfield's problematic history. Sophomore Aria Balani said, "I had no idea he was a controversial person. It wasn't really featured in the media at all. I had only seen stuff about his designs."
Aria added, "There's like a bajillion [fashion] designers. They could have picked anyone else."
That being said, it is important to make a distinction between honoring a person and honoring their creative successes. Lagerfeld is one of the reasons Chanel's clothing looks like it does today. A lot of celebrities wore clothing inspired by his vintage Chanel wedding gowns. He also designed an iconic violin dress in 1983 that not one, but two gala attendees wore; that's right, two people wore the same dress to the Met Gala.
Sophomore Isabella Carney disagreed with the Met's decision to pay homage to Lagerfeld, saying, "I do think it's okay to separate the art from the artist, but honoring the man himself is not okay."
Part of the discretion lies with the celebrities who attended the event. For example, Jameela Jamil, who is most known for her work on The Good Place, spoke out on social media against honoring Lagerfield and did not attend the gala. In October, soon after the theme was announced, Jamil posted on Instagram, explaining why she found the theme unacceptable. The caption read, "This man was indeed, supremely talented, but used his platform in such a distinctly hateful way, mostly towards women, so repeatedly and up until the last years of his life."
When asked if she would attend if she had been given an invitation, Laine almost immediately said no, echoing Jamil's response. "I wouldn't want to uphold hurtful values," Laine said. "Even if they're not explicitly being celebrated, I wouldn't want to honor them in any sort of way."
Despite the controversy surrounding this year's event, the Met Gala still celebrated an artist's incredible legacy and drew in fashion critics and pop culture enthusiasts alike. This controversy, despite its problems, has also reminded people to think critically about who they are supporting.
"There's been a lot of controversy recently, not just with fashion design but other content creators, too," Isabella said. "I think that [Lagerfeld's] art and his fashion design can definitely still be appreciated if we focus on honoring his art instead of who he was as a human being."
Leave a Comment
About the Contributor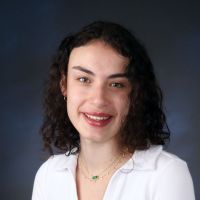 Natasha Benjamin, Arts Editor
Natasha Benjamin ('25) is excited to serve as an arts editor this year! This is her third year writing for The Forum, and she enjoys writing film reviews...