Latin Student Carjacked, Shares Experience with The Forum
A group of men carjacked a Latin upperclassman in the early evening of January 6 in the 1400 block of North State Parkway, only a few blocks from Latin's campus.
Parked in an Audi outside of an apartment building, the Latin student awaited a passenger as a Porsche SUV circled the driveway and came to a stop behind the Audi. The men in the Porsche peered into the Audi and then rolled forward, hitting the back of the student's vehicle. To assess the damage done to the car, the student opened the driver-side door, only for two armed men to simultaneously exit the Porsche.
"One of them ran to me and asked, 'Where are the keys?' and 'Do you have any money?' and the other went straight to the passenger door," the Latin student said. "I told him the keys were in the car, but the reality was I had them in my pocket, but I didn't realize that in the moment."
After driving approximately 50 feet in the hijacked Audi, the suspects exited the car, recognizing the keys were missing, and returned to the Porsche—another stolen vehicle. "By then, I was already in the building, up the elevator, and the police were on their way," the student said.
This incident was part of a string of carjackings across the city, exemplifying that no neighborhood is immune from this crime.
At the end of the student's interview with The Forum, they said, "To prevent something like this from happening, you should always stay vigilant. Even though it was 6:30 [p.m.] and I had parked there before, I had to watch my surroundings."
Three suspects, all under the age of 18, received charges for the string of carjackings including felony counts of aggravated vehicular hijacking with a firearm, possession of a stolen vehicle, unlawful possession of a handgun, and additional misdemeanors.
The Latin student concluded, "Always value your life higher than your materials, which I think is the obvious, instinctual thing to do."
Leave a Comment
About the Contributor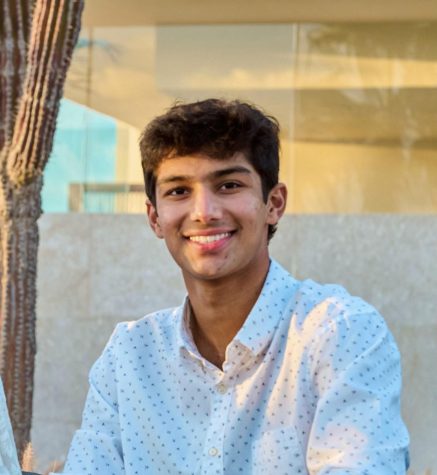 Armaan Shah, Editor-in-Chief
Armaan Shah ('23) is a senior at Latin and is thrilled to be serving as an Editor-in-Chief of The Forum. He has covered a wide range of topics and encourages...