Marvel's Multiverse Saga Means a Multitude of Changes
With the release of "Black Panther: Wakanda Forever," the first phase of Marvel's Multiverse Saga has officially come to an end. Featuring new characters, actors, and directors, the Marvel Cinematic Universe (MCU) has created what some would call a masterpiece and what others would label a mess, but is somehow both at once.
The phase started off by introducing a new edition to Marvel's media wheelhouse: TV shows. "WandaVision" and "The Falcon and the Winter Soldier" both built off of characters from the Infinity Saga, struggling in their own ways to define themselves after the events of "Avengers: Endgame."
"WandaVision" centered around Wanda Maximoff (AKA The Scarlet Witch), who had previously been seen only as a side-character in the MCU—the six-episode series gave viewers a chance to get to know the character better. The show also explored various television tropes, with each episode portraying aspects of sitcoms from a certain decade.
"The Falcon and the Winter Soldier," on the other hand, saw Sam Wilson and Bucky Barnes working as a team after Captain America handed over his superhero role at the end of Endgame. Senior Braden Sedler said, "I think 'The Falcon and the Winter Soldier' is an underrated show and two underrated characters. When I was watching the animated Marvel shows when I was younger, Winter Soldier was my favorite, and Falcon is just cool—he's funny."
Continuing to build off of Endgame, Marvel released "Loki" in June 2021. The six-episode series, which has officially been renewed for a second season, showcased Marvel's first queer superhero and introduced fans to Kang the Conqueror, a major villain in the comics. Latin senior Cole Hanover said, "Tom Hiddleston can carry any franchise, and I think it was a great opportunity for a character study rather than a plot-motivated movie."
Also during the summer of 2021, Marvel released "Black Widow" and "What If…?" and shortly after, "Shang-Chi and the Legend of the Ten Rings." Marvel's first film with an Asian director, an Asian lead, and a predominantly Asian cast, "Shang-Chi" features excellently choreographed fight scenes, stunning visual effects (for which it received an Oscar nomination), and dynamically comedic characters.
"Eternals" and "Hawkeye" were the next pieces to reach viewers, followed by "Spider-Man: No Way Home," which, Cole said "solidified Tom Holland's Spiderman as, in my opinion, the best live action Spiderman." The single highest-grossing film of 2021, "No Way Home" brought together three iterations of the classic superhero in an incredibly fitting end to this Spider-Man trilogy.
Next, sandwiched between two sequels, "Moon Knight" played off of Egyptian mythology, but failed to stand out among other Phase Four projects. Middle School visual arts teacher Russell Harris said, "It's okay—it wasn't my favorite. I see what they were trying to do with it, but I could wait [weeks] in order to see it." "Moon Knight" also had a notably darker tone than many other previous MCU creations—the show was deeply personal and explored the main character's struggle with dissociative identity disorder quite prominently.
The last third of the sequel-sandwich, "Doctor Strange in the Multiverse of Madness," showcased "Spider-Man" director Sam Raimi's horror-esque style. Junior Mikayla Smey said, "It was so fast-paced, it was so even the whole time. It just kept going."
Comparatively, fans were less than satisfied with Taika Waititi's direction of "Thor: Love and Thunder." Cole said, "Taika Waititi, they put too much trust in him, and he phoned it in with 'Thor: Love and Thunder,' which was horrible."
Although many characters had films added to their franchise, equally as many were brought into the MCU during Phase Four. The final protagonists introduced in Phase Four, She-Hulk and Ms. Marvel, each were showcased in their own self-titled shows, which unfortunately, disappointed fans. Specifically, when it came to "Ms Marvel," Cole said, "you've got this whole teenage type of thing, this whole sketchbook on the walls—it's really creative, and then when you get to episodes three [and] four, it starts to get way too basic, structured, boring, and it loses its flair."
Closing out the era, fans returned to Wakanda for "Black Panther: Wakanda Forever," which was heartbreaking in all the best ways. Featuring emotional depth (see: the opening credits that left fans weeping), incredible action sequences, and an absolutely killer underscore, the "Black Panther" sequel was one of the most gripping in Marvel history, and perfectly set up a slew of characters going into Phase Five.
If all of those movies and shows seem like a lot of content, it's because they are—Phase Four had the most pieces of media of any phase, and was released over the shortest time frame. For somewhat obvious reasons, this flux of content has led some fans to question Marvel's commitment to quality media.
Cole said, "We've gotten to a point where it's now weird to not have a Marvel movie out in theaters or a Marvel movie show coming out on Disney Plus," and indeed, some are beginning to experience so-called "superhero fatigue," and many fans are arguing that, as Cole put it, "If Marvel wants people to not only enjoy their products but be invested in them before they come out, [slowing] down is a great option."
Braden said, "I think building up these characters and [creating the] Multiverse is a struggle. They're trying to do too much too fast."
On the other hand, some fans have pointed out that the lack of connection between movies and shows is in part due to the nature of Phase Four—after the end of the Infinity Saga, Marvel could be rebuilding its content to set itself up for more movies like "Endgame" and "Infinity War." Going into the Multiverse Saga, fans like Mikayla are questioning if Marvel will "have some sort of culminating thing again, or are they not going to do that anymore?"
Cole said, "You saw them throwing a lot of things at the wall and seeing what stuck rather than clinging to what they know will work."
Phase Four was, by nature, far more experimental than Phases Two or Three, and hopefully, that experimentation will pay off when it comes to "Avengers: The Kang Dynasty" and "Avengers: Secret Wars," the recently announced culminating films of the Multiverse Saga.
As always, fans don't know exactly what to expect from Marvel next, but Mr. Harris said, "When that first 'Iron Man' came out, it was fantastic, it was fresh, it was new, it's like 'woah'—I saw it multiple times. I'm just hoping that they recapture the magic that they had at the beginning of the whole Marvel saga."
View Comments(1)
About the Contributor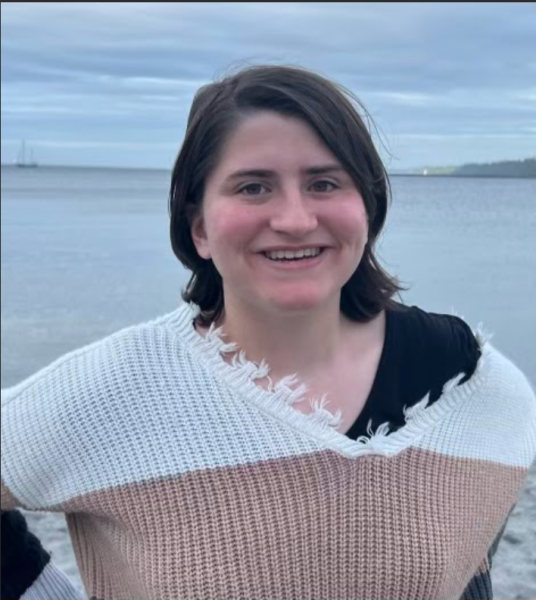 Scarlet Gitelson, News Editor
Scarlet Gitelson ('26) is delighted to be serving as one of this year's News Editors. Within her writing, she seeks to explore and understand Latin's...