Lollapalooza 2022: Hit or Miss?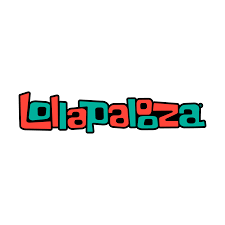 Summer is just around the corner, which means lots of sunshine, sunscreen, and most of all, music. That's right, Lollapalooza 2022 will be hitting Chi-town from July 28-31 for its second year since the pandemic. The festival's long-awaited return in 2021 brought thousands to Grant Park for four days of fun-filled performances. The headliners included Foo Fighters, Miley Cyrus, Polo G, and many more. Yet the general Latin community did not seem overly enthusiastic about the lineup, with some expecting a grander surprise for one of the first mass in-person events in two years. Read last year's consensus here.
Unfortunately, the downspiraling lineup trend seems to have carried over into this year as well. Following the release of the 2022 lineup, Lollapalooza again didn't seem to wow the crowd. Of course, though, there are some undeniable superstars. Junior Alice Mihas said, "J. Cole will be cool, and so will Dua Lipa." Still, there are very few singers who seem to spark peak excitement in the Latin community. "Looking at the lineup for Lolla in comparison to Coachella was disappointing, because this is yet another year where people don't seem to be overly excited about the entirety of the festival," Alice said.
A former Latin student, Nora Cheng, will be making her Lollapalooza debut alongside her rock band Horsegirl on Sunday, July 31. The three-member band was established in 2019 and signed to Matador Records after releasing "Ballroom Dance Scene," named one of the best EP's of 2020 by Paste Magazine. Horsegirl's performance is bound to make for an exciting experience for the Latin students who had the luck of overlapping with a rising artist and now get to witness her on the big stage.
Other popular summer music festivals in the Chicagoland area include Lyrical Lemonade Summer Smash (hip hop), Windy City Smokeout (country), and Pitchfork Music Festival (indie rock). Junior Jackson Ballard said, "Since I mainly listen to rap, Summer Smash appeals to me a lot more than Lollapalooza, especially deeper into the lineups." He added, "I feel like Lollapalooza has a few great main acts but then falls off shortly after the first few big names. Summer Smash, on the other hand, has a more consistent lineup throughout, with some of the biggest names in rap performing at the festival. If you're a fan of rap music, it is definitely the way to go."
Although Lollapalooza might lack some of the appeal for Latin students that it once had, the positive environment, colorful clothes, eccentric energy, and possible celebrity appearances should prove to be appealing in the decisions of those still hesitant.
Leave a Comment