Dr. June: Dealing With Difficult Dialogues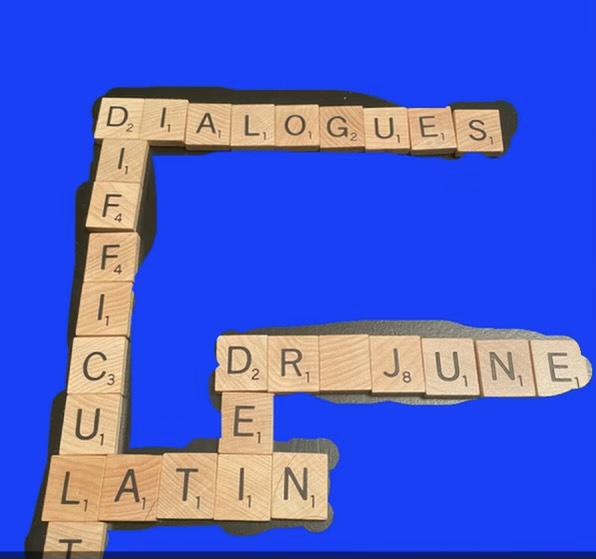 Dr. Matthew June wears many hats: dad, Latin Upper School history teacher, and, more recently, Difficult Dialogues Coordinator. But many are asking: What is a Difficult Dialogues Coordinator?
On January 6 of this year, a schoolwide email went out from Dr. June regarding the anniversary of the insurrection on the U.S. Capitol, and he signed the email as the Difficult Dialogues Coordinator. Having never heard of the position before, people began to ask each other what this role was about. Dr. June returned from paternity leave on April 3, and the Forum caught up with him to ask him about this new responsibility.
The job of Difficult Dialogues Coordinator builds on Latin's previous work in "civil discourse." Head of School Randall Dunn reached out to Dr. June at the beginning of this school year to ask him to take over the role as the faculty "civil discourse" leader, a role previously held by former history teacher Cara Gallagher. The job spanned across all three divisions of the school and brought civil discourse to students, faculty, and administrators.
Dr. June accepted the request but put his own spin on the job. He fine-tuned the focus from "civil discourse" to "difficult dialogues." As he explained, "Overall, I believe this change in terminology better recognizes the vital connections between our practice of discourse, our DEI mission, and the often difficult work involved in navigating conversations between students, teachers, and the community about identity, racism, and privilege."
This new program is intended to create more of a continuous process building on the work so far. Choosing to transition to the term "dialogue" was, according to Dr. June, "definitely intentional." He said, "I think 'dialogue' implies an ongoing exchange of ideas that is very different from a debate that implies there will be an eventual 'winner.'"
The new focus is also intended to address some of the criticism of the prior program.
According to Dr. June, "Much of the previous criticism of civil discourses focused on the idea that all political beliefs were acceptable. However, some students' political beliefs denied the full humanity of other students. That is not acceptable."
Considering that a significant amount of preliminary work and foundation building is required to fulfill the responsibility, Dr. June is just getting started. Dr. June says he is not creating a "one-size-fits-all, mandated curriculum." He wants to develop a flexible curriculum that works for many different individuals and perspectives. This year, he focused on getting information from faculty and staff as he wants to find out what resources already exist. Then next year, the goal is to be ready for more direct contact with students and student involvement.
The effort also is intended to encourage intersectionality. Dr. June anticipates opportunities to work with the Student Diversity and Equity Committee (SDEC) and Latin's Initiative for Ethics (LIFE). "There is both tremendous potential and need for projects involving groups like SDEC, LIFE, and others," Dr. June said. As this work is schoolwide, Dr. June will seek opportunities to work not just with Upper Schoolers, but with Middle and Lower Schoolers as well. Dr. June explained, "Starting in the Lower School, students need more opportunities to engage with alternative perspectives and to disagree without being disagreeable."
When asked what topics will be considered fair game, Dr. June said, "The question of what topics should be discussed, or not, is perhaps the most difficult dialogue of all. And, frankly, there are no simple answers."
"Many in our community remain uncomfortable with a full and open exploration of things like systemic racism or the January 6th insurrection," Dr. June acknowledged. "However, I believe that those challenges are not good reasons to quit trying to find ways to engage in this work. If anything, I think those challenges make every attempt to do so even more essential."
Leave a Comment
About the Contributor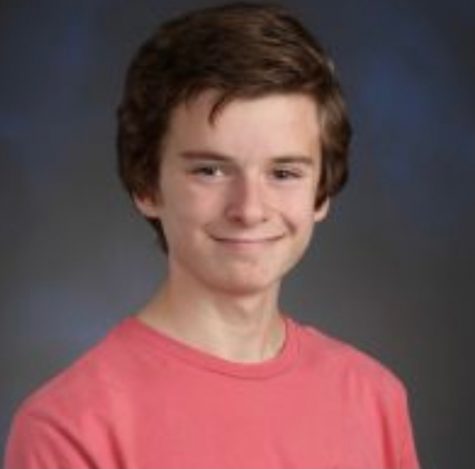 Matthew Kotcher, Arts Editor & Director of Staff Recruitment and Development
Matthew Kotcher ('23) is thrilled to continue to serve on The Forum as the Arts Editor and now as Director of Staff Recruitment and Development. Matthew,...