From Doping to War: Latin Students Study Russian History in the Context of Current Events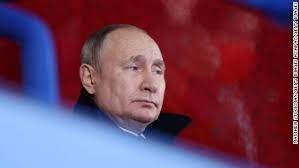 When one thinks of a history class, textbooks, lectures, and MLA-formatted essays might be the first things that come to mind for some students. But what if, in addition to learning history by reading books or watching historical documentaries, students could witness history unfolding before their eyes? That is what is happening for Latin students in Honors European History, Russian Revolutions, and various other history classes this semester. Students in these courses have been studying Russian history, examining how past autocratic tsars and dictators have used land and international competition to flex their muscle on the global stage. And with Russia's recent Olympic doping scandal and the invasion of Ukraine, students are seeing Russian history repeat itself.
In Latin's Honors European History class, students study Europe from the 14th through the 20th centuries, and, just as Russia invaded Ukraine, coincidentally, the class was starting its unit on 19th century Russian imperialism. When asked how Russia's history connects to Russian current events, Upper School history teacher Stephanie Stephens, who teaches the class, said, "The historical themes pertaining to Russia, including nation building, efforts to consolidate power, nationalism, and the competing forces of autocratic rule and liberal reform, all remain relevant today."
Many historians have compared Russia's invasion of Ukraine to the autocratic government of Tsar Peter the Great, who used land and colonial expansion as a means for power. Ivan Krestev, an expert on international politics at the Institute for Human Sciences in Vienna and a guest writer for The New York Times, cited President Vladimir Putin's main motivation for invading Ukraine as trying to reinstate Russia as the global superpower it was in the days of imperialism. He wrote, "For [Mr. Putin and other Russian security officials], the current assault on Ukraine is a logical and necessary inflection point. The imperial table can once again be reset. These people are not interested in writing the future; they want to rewrite the past."
Another means in which Russia has tried to garner power and influence on the world stage is through dominating sporting competitions, including the Olympics. Russia's determination to flex its strength by winning gold has resulted in multiple doping scandals, most recently, the scandal involving Russian figure skater Kamila Valieva at the 2022 Beijing Olympics. When trying to explain Russia and Putin's long-time obsession with using sports to improve Russia's global image, Luke Harding, a writer for The Guardian, wrote, "For Putin, sport is more than a pastime. It serves an ideological function. It's an essential part of his maximal vision of Russia as a revived Great Power."
Sophomore Belle Krueger, who is currently taking Russian Revolutions, commented that it is a fascinating time to be taking the class and learning about Russian history, as it helps her better understand Russia's actions at this year's Beijing Olympics and in Ukraine. In regards to the figure skating doping scandal, she said, "Watching Kamila Valieva perform so well just for the world to find out that she had been doping was so disappointing. It shows how the Russians cared more about appearing strong by having a serious contender for the gold medal than playing fairly." Belle continued, "In retrospect, the fact that the doping scandal happened only a week before Russia's invasion of Ukraine is so interesting because it displays the many ways that Russia shows their power—through sports and through the military."
Students in International Humans Rights Law, a sophomore history class, have discussed the many ways in which Putin has ignored international law without repercussions. Sophomore Phoebe Koehler, who is in the class, said, "Before our discussion as a class, I did not realize the extent to which Russia has disregarded international human rights laws."
According to some historians, the reason Putin is able to get away with all of these rule violations in both international law and sports is because he is never held accountable for his actions. Max Boot, a columnist for The Washington Post who studied history at Yale and University of California at Berkeley, wrote, "The international community has never had the nerve to truly hold Russia to account for doping its athletes, just as it never truly held Russia to account for invading Georgia and Ukraine." He continued, "By not cracking down, the world allows Putin to carry on."
Eddie Pells, a writer for CBC Sports (Canadian Broadcasting Corporation), described the impact on Russia if nations do start to crack down on its rule violations in the sports world. He wrote, "It would compromise the image that President Vladimir Putin and leaders before him have tried to cultivate—one of a prosperous country fortified by strong athletes who beat their international opponents in the games people play."
The goals of past Russian leaders still exist in Putin's current dictatorship, showing how Russian history and Russian current events are interconnected. Ms. Stephens incorporated current-events discussions into her history lessons in an attempt to convey this connection. She explained, "I've deliberately carved out class time to track the recent events in Ukraine as they unfold. We've also taken time to examine various perspectives on Putin's policies and the current crisis."
Junior Luca Tricoci, who is in Honors European History, appreciates how Ms. Stephens connects the past with the present, saying, "Learning about Russian history has helped me gain a deeper understanding of the current situation in Ukraine." He continued, "I've learned where Russian nationalism comes from, its limitations, and how Putin's sense of nationalism could connect to his motives in Ukraine."
Ms. Stephens reiterated Luca's point, saying, "Studying Russia's imperial past can definitely inform our understanding of Putin's international policies, as well as the fragility of democracy."
Kristin Gulinski, who teaches Russian Revolutions, also explained why she thinks it is important to study the past to understand the present. "For any place, its geography, history and culture have shaped its identity, so better understanding these factors to make informed decisions is the reason we study these areas," she said.
Though the statement "history repeats itself" is a cliché, the current situation in Russia makes it ring with truth. Similar to the Valieva doping scandal in the 2022 Olympics, the 2014 Sochi Olympics also involved a massive Russian state-run doping scandal. And, as Pells points out, both Olympic scandals were immediately followed by Russia exercising its military might. He wrote, "Putin's annexation of Ukraine's Crimean Peninsula in 2014 and the full-scale invasion of Ukraine both came directly after the close of the Winter Olympics."
While some people might have a dim recollection of the specific events they learned about in their high-school history classes, for Latin students currently studying Russian history, it will be a semester they will never forget. As students watched the doping drama unfold during the Olympic figure skating competition last month, and now watch the unimaginable atrocities of the war in Ukraine on the nightly news, these classes have given students an indelible and deep appreciation for the importance of history.
Leave a Comment
About the Contributor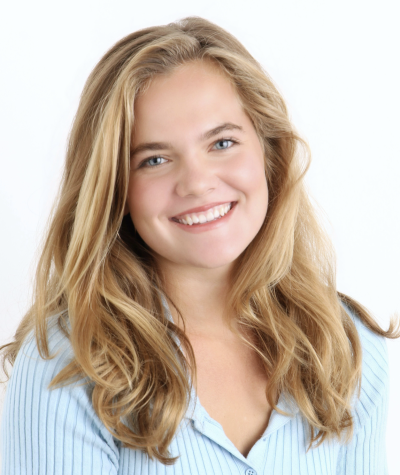 McLaine Leik, Managing and Standards Editor
McLaine Leik ('23) is thrilled to serve as The Forum's Managing and Standards Editor this year! She has been writing for The Forum since her freshman...