How Latin Enjoyed the Groundhog Day Storm
Everybody loves a snow day. The groundhog saw their shadow Wednesday, predicting that winter is here to stay, but a much needed snow day took the sting out of that news. Joyful emails and texts were flying Tuesday night when the official announcement went out that Latin would be closed on Wednesday. The snow drifts brought us all the gift of a day off—found time and a reason to relax. Now that everyone is back to the reality of school, yet still shoveling out their cars, here is a sampling of how the Latin community enjoyed the day.
The boys swim team woke up to an email from Coach Danielle Carlson instructing her swimmers to savor the moment. "Enjoy the day," she said. "True snow days are rare! Quicker than you think, you will have a job where snow days probably won't be a possibility, so make sure you enjoy being a kid today."
Swim captains Kazi Stanton-Thomas and Michael Bayer both bundled up. Kazi went outside to shovel out zir car. Michael took Coach Carlson's advice to heart and went sledding.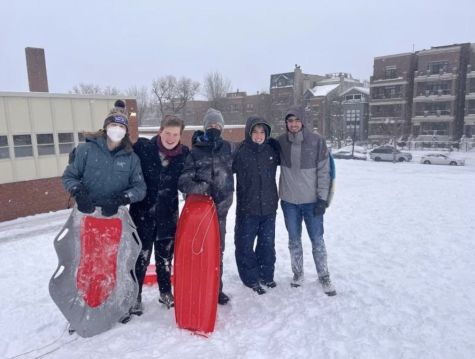 "I really appreciated having a snow day, especially considering that we weren't supposed to get a four-day week for weeks," Kazi said. "The day was also great because I live so far from the school, so I didn't have to worry about driving during those weather conditions." After shoveling out zir car, Kazi also took the coach's advice. "I used this day just to relax and take some time to myself by drawing and playing video games," Kazi said.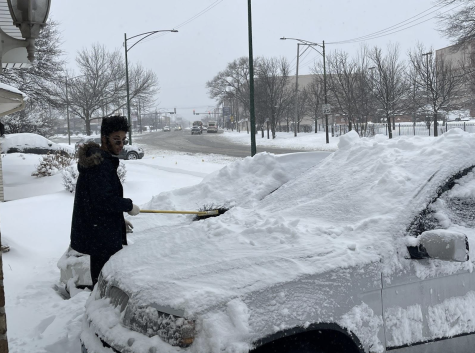 Shoveling was on the agenda for most everybody, but Romans brought a practical and positive attitude to the job. Junior Madison Vanderbilt needed three pairs of boots to shovel out her walkway.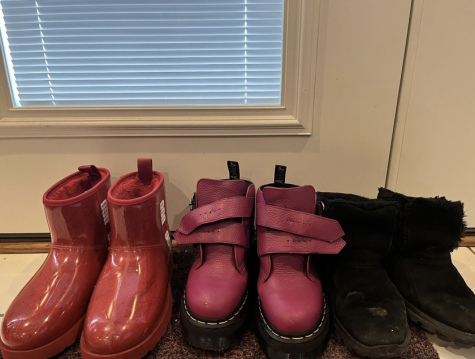 English teacher Ann McGlinn was no exception to the many Latin community members who had to get outside and shovel snow, but she reported enjoying the job. "I had a fun chat with a beloved neighbor as we both shoveled our side-by-side driveways, spent time watching a family of cardinals eating at our feeder as I drank tea, and took a long nap," Ms. McGlinn said. "Such a lovely day!"
Rest and sleep seemed to go hand in hand with shoveling and a day off. History teacher Deborah Linder sent her students an enjoy-the-snow-day email and then turned off her alarm clock. "It was a great day for me to catch up! I started the day by sleeping past my 5 a.m. alarm clock. When I woke up, I went out and did my first of many shovelings."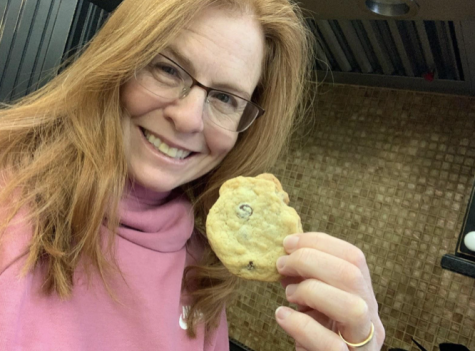 While kids went sledding, Ms. Linder enjoyed her day with a baking marathon. "I decided, though, that a snow day was not a real snow day without some baking, so I baked dozens and dozens of cookies and distributed them to my neighbors," she said. "I even found time to make some banana bread." Ms. Linder rewarded her neighbor who helped her shovel her front walkway with a dozen of her fresh baked cookies. Now an empty nester, Ms. Linder also reported that she missed having her sons home on a snow day and that she was a bit nostalgic.
"One thing that I missed terribly about not having my sons home was that we always played Ticket to Ride on snow days," Ms. Linder said. "I loved that tradition."
Junior Anna Hynes also felt nostalgic. "I'm really grateful for the snow day," Anna said. "Not only was it a much-needed break from school, but snow days always feel nostalgic and refreshing."
Just as the week's homework was piling up, nature served up a natural remedy in a required but unexpected day off. Junior Daniel Braun said, "I think that the snow day was a great way for people to stay safe at home and also get a quick breather from what has been a tremendously hard school year."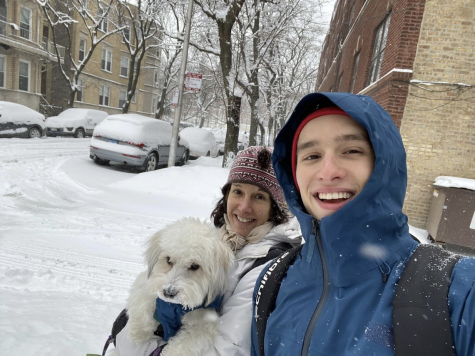 Junior Braden Sedler agreed. "It was a great way to recharge after a long third quarter," Braden said. Braden reported needing to chase down his dog in the snow.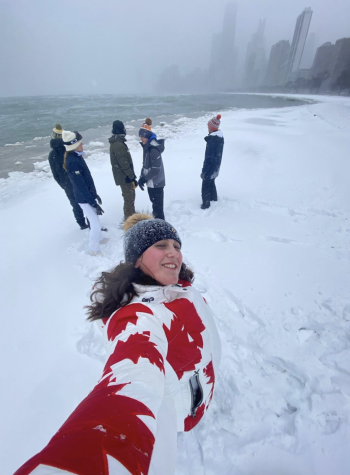 Other juniors—Alice Mihas, McLaine Leik, Cameron Woan, Spencer Stein, Kaden Stone and William Bremen—made it all the way to the lake to run around and do exactly what Coach Carlson advised: Just be kids!
All in all, everyone seems to agree that this was the best Groundhog Day ever. Too bad, it can't be like the movie Groundhog Day, because it seems everyone would love to relive this Groundhog Day.
Leave a Comment
About the Contributor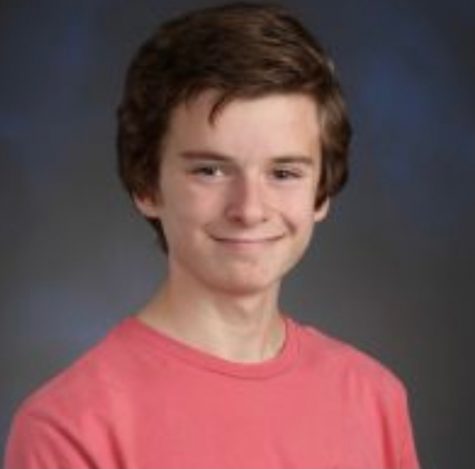 Matthew Kotcher, Arts Editor & Director of Staff Recruitment and Development
Matthew Kotcher ('23) is thrilled to continue to serve on The Forum as the Arts Editor and now as Director of Staff Recruitment and Development. Matthew,...