Amanda Gorman Inspires Again—A Year Later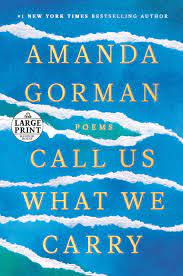 I highly recommend Amanda Gorman's latest book of poems, Call Us What We Carry. She describes her book in the very first poem, Ship's Manifest, as a "message in a bottle." Her message is one of survival, grief, trauma, and facing history. But it also has constant messages of hope and healing. Her book, as she writes, "is awake." It will uplift you, it will make you think, and it will inspire you during these difficult times.
This month is both the one-year anniversary of the insurrection at the U.S. Capitol, as well as of the inauguration of President Biden, where Gorman made history on the national stage as the youngest person ever to deliver the inaugural poem. That poem, "The Hill We Climb," is also included in her latest book. She delivered that poem to the nation at a moment when so many people needed hope after the tragic events at the Capitol. Her poem left most who heard it wanting more, and this book has delivered just that. She does not disappoint.
Gorman has written two New York Times bestsellers in the past year, and this will likely be her third. According to an interview she had with Clint Smith last December in The Atlantic, she wrote nearly all of the book's poems in the past year. "Nearly every single poem in this new collection, saved for maybe three, was written in 2021, in a three-or-four-month span," Gorman told Smith.
Her inaugural poem had me at "Hello," because I love hill metaphors. She urged her listeners to hope, persevere, and believe in our nation's promise of democracy. In addition to "The Hill We Climb," she tackles sad, scary, and difficult subjects, such as the effects of the COVID-19 pandemic, the protests and reckoning with race after the murder of George Floyd, and climate change. She doesn't shy away from facing hard truths.
Poetry, for me, is usually hard to understand, and I find myself having to decipher poems like a detective. Gorman's writing is accessible; there is less need for detective work, and, for the most part, it doesn't leave an average, unpoetic person like me struggling too much.
There's one poem, though, "Coda in Code," that is like a game of hangman and leaves blanks like a word game. Gorman actually wants you to play detective.
This collection of poems is also available as an audiobook. If you go that route, be sure to look at the book while you listen, because Gorman uses some very cool and unusual formats. One poem is in the shape of the American flag; another is in the shape of a whale; another is in the shape of a mask; another is in the shape of a jar; and one poem is a series of text messages.
There are many themes in Gorman's book that relate exactly to what Latin students are studying now. Just as juniors are studying U.S. history and Lincoln, Gorman styles her poem, "America," in the shape of the American flag and uses Lincoln's words, "A house divided cannot stand." Latin juniors are also studying the myths and lies our country has adopted as truths. Gorman addresses these very subjects in "The Hill We Climb," explaining that "being American is more than a pride we inherit, it's the past we step into and how we repair it."
For Latin ninth graders tackling their poetry unit, this book should inspire, as Gorman herself is not too much older than high schoolers. Everyone who has made it through the freshman poetry unit knows how difficult a few lines of poetry can be to write, let alone the inaugural poem Gorman composed. She delivered it before the entire country just two weeks after the most serious threat to democracy in our nation's history, and has now followed it up with this incredible collection.
As we use this week to celebrate MLK Day, it seems only fitting to remember Gorman's delivery of the inaugural poem on the same mall where Martin Luther King Jr. gave his famous "I Have a Dream" speech. Delivering her poem in the wake of a massive threat to our democracy would have been enough, but now she has given us more. Call Us What We Carry is a collection well worth the read.
Leave a Comment
About the Contributor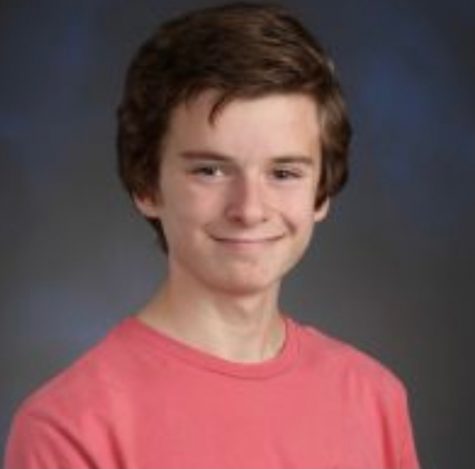 Matthew Kotcher, Arts Editor & Director of Staff Recruitment and Development
Matthew Kotcher ('23) is thrilled to continue to serve on The Forum as the Arts Editor and now as Director of Staff Recruitment and Development. Matthew,...