When it Comes to Athletic Fields, Latin Lacks the Track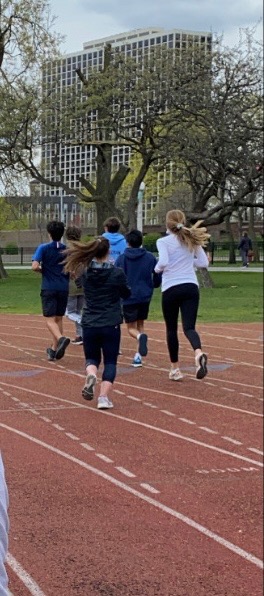 Students have long felt the effects of the administration's lack of support for the school's athletic programs. While Latin boasts about having the largest athletic program in the city for a school of its size, its student athletes are missing the appropriate practice facilities. Latin needs to prioritize building an outdoor athletic complex.
Currently, Latin doesn't own any outdoor athletic facilities, despite 80 percent of the student body participating in at least one sport at Latin. Soccer and field hockey players are forced to rely on Latin's inconsistent ability to lease Lincoln Park's turf field. If the school cannot lease the field, the teams must either practice on uneven, coarse dirt or on a baseball diamond. The track team travels to either the Wilson Avenue track or the Chicago Hope Academy's track two to three times a week, where they share the facilities with a large number of other people. The team practices the rest of the week in Lincoln Park, where it is impossible to simulate the conditions of a track.
Latin's athletic facilities are not just lackluster but also hugely inferior to many of the other private schools in the Chicagoland area. Parker, Lab, and St. Ignatius all have at least one outdoor athletic field. St. Ignatius and Lab also have outdoor tracks; Lab even has its own tennis court, as well.
Latin's lack of quality athletic facilities is especially disturbing considering the size of the school's endowment compared to its peer schools with better sports facilities. Latin's endowment is $76.8 million dollars. In comparison, Parker's endowment is $70 million, St. Ignatius' endowment is around $40 million, and Lab's endowment is $33.25 million. Despite all having significantly smaller endowments, they still have notably better facilities.
Admittedly, due to Latin's location, it is difficult to find a nearby space large enough to build an athletic complex. Although Lincoln Park would be the ideal space for Latin athletic facilities, the city of Chicago owns the space and does not intend to sell it. In late 2006, Latin started to build the $2 million turf field that students currently practice at in return for exclusive use during prime hours in the spring, summer, and fall. This deal enraged community activists, who thought it was unfair to give a private school exclusive use of the public park. When Latin was halfway done with the field, a community group brought the case to court and won. The Chicago Park District refunded Latin and finished the project itself.
Whether or not Latin will ever try to build an athletic complex in the future, some believe that Latin, an urban, academics-first school, shouldn't be expected to provide elite athletic facilities. According to the school's website and mission statement, Latin focuses on providing a high-level education and a positive student experience. However, Latin must prioritize athletics because they greatly improve student life. Sports provide stress relief, physical fitness, and a sense of community. Additionally, sports enable students to earn scholarships, which helps students further their education. All of these benefits build a community of happy and engaged students.
A true home field would also bring together the community at Latin sporting events. The Lincoln Park turf field, which has no bleachers and sits in the middle of a popular, public park, pales in comparison to a potential home for Latin athletics with stands for students to sit in and a more secluded environment.
Given Latin's unsuccessful attempts to purchase land or build a complex in Lincoln Park, it seems unlikely that this idea will ever come to fruition. However, the most feasible solution is the model that Loyola Academy uses. Loyola Academy's school buildings are four miles from their Loyola-Munz Campus, where they have the majority of their athletic facilities. Latin should adopt a similar model, where they build an outdoor athletic complex somewhere in the city. Even though students would have to take a bus to practices and home games, the facility would provide higher quality practice conditions, clarity regarding field scheduling, and an actual home field advantage.
While the funding for this athletic complex poses another complication, Latin has raised money for a big project before and can do it again. In 2017, Latin held a fundraiser to finance the Learning Commons and asked parents to donate. To advertise, they published articles on the school website about the innovative space and how it would be used. As the donor wall in the Learning Commons displays, this campaign was successful, and Latin raised enough money to build the Learning Commons and fourth-floor bridge.
Latin claims to prioritize student life but fails to recognize the importance of well-equipped athletic programs. An outdoor athletic complex is the next step Latin needs to take to keep up with its peer schools and prove that student life remains its priority.
Leave a Comment
About the Contributor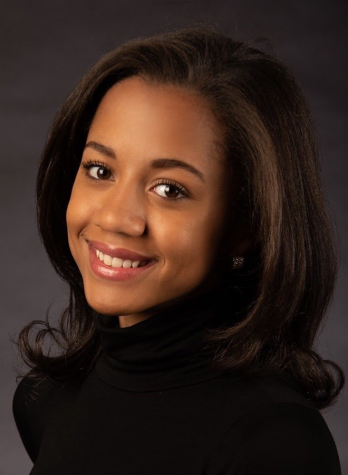 McKenna Fellows, Editor-in-Chief
McKenna Fellows ('22) is a senior at Latin, and is elated to serve as one of this year's Editors-in-Chief. She is an avid reader and writer, and in...