'Love Actually'–The Greatest Holiday Rom-Com
It's winter in Chicago, cold and dark. Everything is spiking: COVID, crime, gas prices. Latin students are cramming for finals, and all hope seems lost. But the holidays are here, and what better way to get in the spirit than binge-watching cheesy holiday movies?
My mom tried to get me to go see the classic It's a Wonderful Life, playing for a limited time at the Music Box Theatre. The showing, which includes a Christmas sing-along, is playing through December 23. Tickets are available online.
But to me, black & white doesn't really scream "cheerful." So, if you're looking for a nice, feel-good, more current holiday movie to lift your spirits, I strongly recommend you go no further than the comfiest couch in your house and search up the 2003 rom-com Love Actually.
The movie follows various storylines that begin five weeks before Christmas, crescendo at Christmas, and offer a brief postscript a month following the holiday season. Some characters suffer unrequited love, some are treated miserably by people they love (or who they thought loved them), and the most touching storylines have characters coming to terms with the limits of love.
True to the movie's rom-com billing, some actually do find love in unexpected places, such as a remote foreign town, where two absolute strangers manage to connect despite their inability to communicate. In another storyline, two very innocent strangers meet as actors on an X-rated movie set. They are too busy falling in love to even notice the awkwardness of their physical proximity.
The movie is set in London, and another storyline follows the charming young bachelor Prime Minister who, unlike his American counterpart, knows how to treat women. Don't worry, though, America redeems itself in yet another plotline where a young Brit, distraught over his inability to find love with "cold British women," eventually does find what he's looking for … with friendly American women from Wisconsin, of course.
Not everyone manages to find their soulmate, however, and there is plenty of loss for plenty of characters. Still, unlikely comebacks follow close behind, because it's Christmas after all—the season of love.
It's hard to believe that one movie can make you both laugh and cry as you indulge in the holiday spirit. But with love, anything is possible. The star-studded cast features Hugh Grant (whom I most associate with the suspicious dad from The Undoing). Other big stars who round out the cast include Emma Thompson, Colin Firth, Laura Linney, Liam Neeson, and Keira Knightley. As the movie takes you through many storylines, its rollercoaster of emotions is addicting.
Love Actually feels as relevant as ever with its timeless, precious, and universally true theme: Even as bad things happen, love is all around us. Sounds quaint, doesn't it? It's not. It's powerful, even if at times it's excruciating.
The movie lays out all of the most painful and unexpected ways that love can break your heart—from losing a parent, to a husband, to the love of your life, to your very best friend, to your own life while caring for another. It does all of this through multiple overlapping and interacting storylines that keep you laughing enough that you don't quite feel all the heartbreak.
By the end, you may even find your heart beginning to mend as the movie concludes the way it starts—with the hopeful display of how not even the worst of circumstances can extinguish the everlasting, ever-present existence of love. Actually.
Leave a Comment
About the Contributor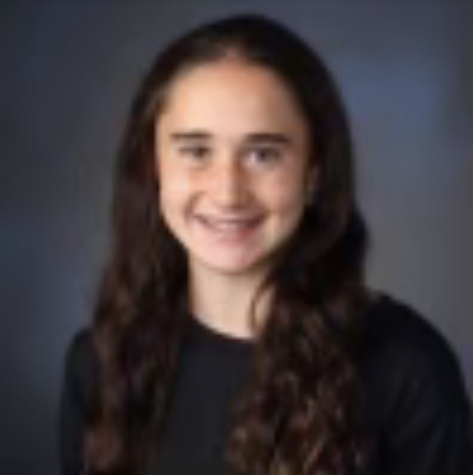 Mia Kotler, Features Editor
Mia Kotler ('25) is thrilled to be one of The Forum's Features Editors this year. She is a passionate writer who enjoys expressing her views and learning...