Polo G: A Night to Remember
Taurus Tremani Bartlett, also known as Polo G, performed at Aragon Ballroom in his hometown of Chicago on December 3. Everyone knew this stop on tour was going to be incredible. After recording his new album, Hall of Fame, in LA, I'm sure Polo G was excited to be back. His family and friends from Chicago surrounded him on the stage to celebrate his homecoming.
Though the concert was not sold out, it was still packed. The line just to get through the doors looped around the block. And finding a good spot in the crowd was a battle; many were required to push and shove to get to the front, and free leg space was rare. Freshman Olivia Harris, who attended the concert, said, "Getting even a whiff of fresh air was a gift from God." It took over an hour for Polo G to come out, but when he did, fans were excited.
Personally, I thought Polo G's performance itself was overall pretty lively. His energy was engaging, and so was the crowd. Even though he was screaming into the microphone, his song selection made up for it. Songs featured were Rapstar, 21, Martin and Gina, and songs from the Hall of Fame album. The end was the best part of the concert when he finished it off with Pop Out and Bad Man (Smooth Criminal).
Freshman Charlie Harris, who attended the concert, said, "Polo G was a great performer and played some of his best songs and was one of the most fun concerts that I've been to." Despite the chaos, the vibes were homey and welcoming. You could tell the crowd had waited ages to see Polo live.
I would recommend this concert to any big Polo G fans. It was a great experience—make sure to get your tickets for the next tour.
Leave a Comment
About the Contributor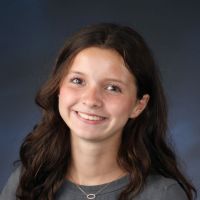 Eva Lapiere, Arts Editor
Eva Lapiere ('25) is delighted to be returning as Arts Editor for her third year of writing for The Forum. Eva loves covering articles on today's trends,...