Latin Student Becomes Published Author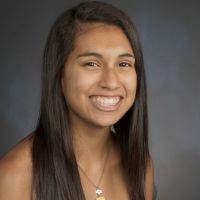 Even amid the jam-packed life of a high schooler, senior Nathalie Espinoza shows that it is possible for high school students to pursue their dreams. Nathalie's young adult fantasy novel, "Moonwalkers," published earlier this year, is the story of a fallen angel with untapped potential struggling to unlock her powers.
Nathalie entered a competition for Open Books Publishing and, after becoming a finalist, was commissioned to write a rough draft of a novel that they would then workshop and edit for six months. This draft had to be done in five weeks—a daunting task for any individual, let alone a junior in high school. Five weeks to write a whole novel sounds pretty stressful. However, Nathalie feared not. "Luckily, I'm not a procrastinator, so I did my homework ahead of time, so I had the weekend free for just my book," she said.
When one thinks of inspirations for a fantasy novel, one might visualize celebrated classics by J.R.R. Tolkein or C.S. Lewis. But in Nathalie's case, it is just as easy to get inspiration from Netflix. "Believe it or not, after watching "Avatar: The Last Airbender" and "Lucifer" on Netflix and reading "Devil Number 4" on WEBTOON, I had a dream about a fallen angel girl who was a water bender," said Nathalie. "Then the rest I had to come up with." Nathalie also categorizes her novel with more notable modern works of fantasy. "If you love "Supernatural," "Divergent," or Percy Jackson, you'll love my book," she said.
A devoted member of the Latin American Student Organization (LASO), Nathalie wanted to represent the Latin American Community in her novel, which is an uncommon occurrence in the fantasy genre. "As a Latina, I rarely see main characters in books or movies who look like me. I wanted to create a book where the main characters are all [people of color] so everyone could feel included."
Just as Nathalie's protagonist, Selena, puts her own freedom on the line to rescue her father, Nathalie uses representation to send a message bigger than herself. It is clear that Nathalie has succeeded in this delivery, as other members of the Latinx community are already beginning to take inspiration from Nathalie's achievement. LASO head Carmen Quiñones shared, "Nathalie has a unique perspective on the world, and I can only hope she continues to share her voice with us."
Nathalie says the biggest lesson she has learned through her writing process is to go big and work hard. For high schoolers especially, pursuing a dream is a huge time commitment and requires a trust that it will pay off in the end. Nathalie offered the following advice to aspiring student authors at Latin: "If your dream is to be published, you will achieve it. You have to work hard, and put your work out there to get noticed. I know it's hard, but I believe in you all."
View Comments (4)
About the Contributors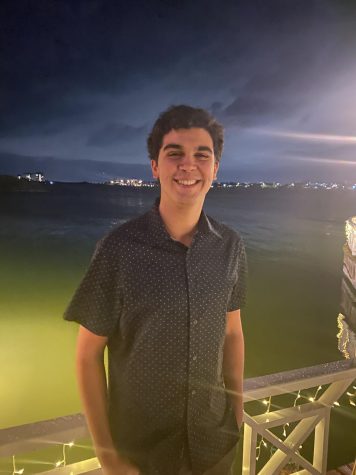 Cole Hanover, Staff Writer & Illustrator
Cole Hanover ('23) is a senior at Latin and has written/illustrated for The Forum since 2021. He has always read The Forum throughout his high school...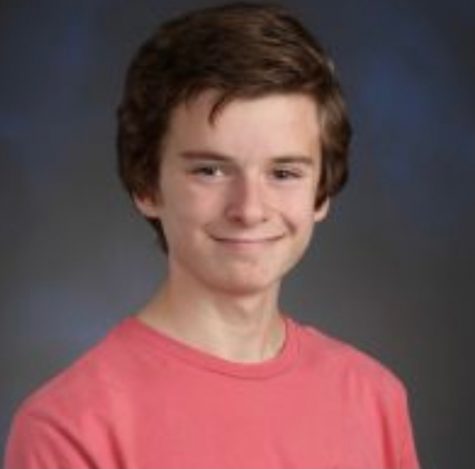 Matthew Kotcher, Arts Editor & Director of Staff Recruitment and Development
Matthew Kotcher ('23) is thrilled to continue to serve on The Forum as the Arts Editor and now as Director of Staff Recruitment and Development. Matthew,...