Lincoln Park Turf Resurfacing Jeopardizes Homecoming Games
After years of requests and months of delays, the Lincoln Park turf resurfacing is less than a month away from being completed.
Athletic Operations Coordinator Kathy Presberg noted that the Athletic Department was "told a couple of years ago that they were going to resurface the field," but that with COVID delays, the school finally expected construction to begin in July. In reality, construction began August 9 — the week fall preseason began.
When asked if she thought the resurfacing was overdue, varsity field hockey captain Vivie Koo promptly responded, "Definitely," and recalled a game two years ago when Glenbard South drove 45 minutes to get to the turf, only to deem it "unplayable" and return home. Ms. Presberg said she also felt that the resurfacing was "way overdue," citing the hole behind the lacrosse goal last spring season as "a danger."
With construction of the field still underway, girls field hockey and boys soccer have been practicing at the Wilson and Montrose turf fields. On these new challenging logistics (parking, timing, getting gear to the field without a field house), Vivie said, "It definitely makes your day longer." Boys soccer has played three games at Wilson, while girls field hockey has played none. But at Latin's temporary "home field," varsity boys soccer captain Sam Gibson said, "It doesn't really feel like we have a home-field advantage."
As for rebuilding school spirit as school returns in person, Co-Curricular Prefect Alice Mihas said, "It's hard to get student turnout when the games aren't actually home."
Field hockey's first home game is scheduled for September 17, but according to the Athletic Department, no turf permits have been given to Latin for that day. As a consequence, field hockey's first home game may not be until Homecoming against Parker on October 2.
Vivie emphasized that the lack of home games affects the team. "We don't play Parker every day. We play schools that are on the border of Illinois. That commute can be almost over an hour to the game." While "bus rides are obviously so much fun," she added, "it's just a little more inconvenient, especially with going back to school and having homework after. It kind of ruins the mindset that people go into the game with."
While the Chicago Park District did not respond to a request for information, Ms. Presberg said, "We have been given the estimation for the project being done our Homecoming weekend, October 2." However, despite the turf most likely being completed by then, Homecoming games will take place at the Montrose fields this year. Ms. Presberg said, "The planning is much bigger than just the games, and we can't just switch gears last minute."
In response to this significant shift from normal years, Sam said, "It's very disappointing, especially being a senior and not having a Homecoming last year. It's not a huge problem, but I'm slightly less excited."
Vivie called the possibility of Homecoming not being at the turf "devastating," saying, "I've been going to those Homecoming games since I was 4 years old. If it's at Montrose, then we're not going to get the same turnout as we usually do."
If you were to walk out to the turf right now, you might think to yourself: This looks finished. But beyond appearances, there are more logistical steps to consider than just the physical resurfacing. As Ms. Presberg put it, "There are always things in the background going on that we just aren't aware of." In the meantime, Ms. Presberg asks that athletes, students, and the larger Roman community be patient. "We'll have a new turf field for the spring, and we hope for the rest of the fall season," she concluded.
Leave a Comment
About the Contributor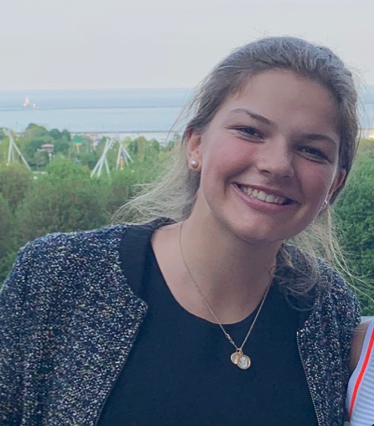 Charlie Williams, Sports Editor





Charlie Williams ('22) is very excited to contribute to ​The Forum​ as a Sports Editor. She has written for ​The Forum​ since the beginning...